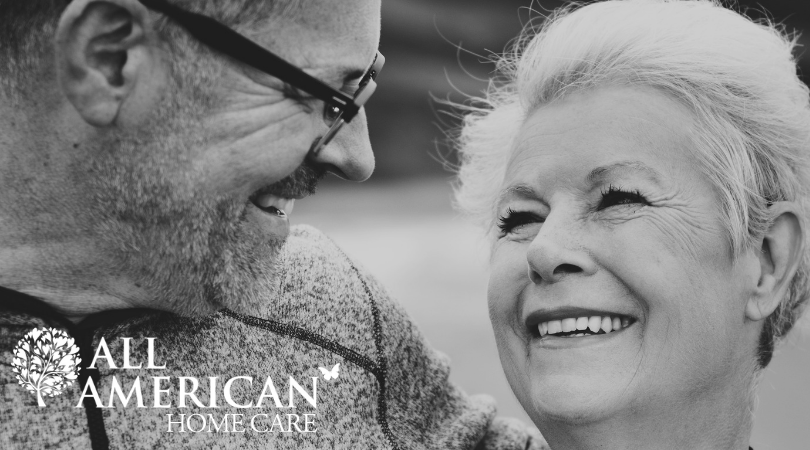 What Is a 24/7 Home Care Health Service in Philadelphia?
Home health services provide help to customers of every age, from youngsters to senior residents, allowing them to stay in the solace of their own houses while accepting extra care either after a stay in a medicinal facility or to avoid hospitalization.
Home health services are a suitable choice for you or your friends and family who may have issues with mobility, experience the chronic effects of ceaseless diseases, or even need a companion and intermittent help.
Our experienced home care crew is comprised of an assortment of medical staff, including:
Physicians
Registered nurses
Speech therapists
Physical specialists
Occupational specialists
Home health assistants
And more specialists according to your needs
Expert Caregivers
Our certified, experienced caregivers help our patients enjoy a higher quality of life at home.
Always Available
Home care for your loved ones is available around the clock, even nights and weekends.
Compassionate Care
Every member of the All American Home Care team approaches patient care in the same way we would with our own family.
Community Involvement
All American Home Care firmly believes that few things are more important than community, and we show our appreciation by always striving to give back.
How Do 24 Hour Home Care Services Work?
All American Home Care company gives the most uncommon and qualified caregivers to go to your home to assist with any of the features of essential treatment. Our prepared therapeutic staff carefully surveys every patient's individual needs, and our therapeutic executive will counsel with your doctor to manage the best course of treatment and home care for you.
As a rule, 24-hour Medical Care Services incorporate a wide range of administrations, some of which are recorded below:
Injections
Monitoring serious illness and unstable health status
Administering medications
Mobility assistance and transportation
Assistance with daily activities such as hygiene, food preparation, dressing and more
Speech therapy
Patient and caregiver education
Wound care
Physical/Occupational therapy
Intravenous or nutrition therapy
Our 24-hour Medical Care Services can help you retain your independence and self-sufficiency while being comfortable in your own home and maintaining a relatively independent lifestyle.
How Much Does 24 Hour Home Care Cost?
24-hour home care is commonly more affordable than the care one would get in a clinic or skilled nursing office. As indicated by the US Department of Health and Human Services, the standard national expense for home social insurance is just 33% of the average nursing home (on a yearly basis), and not exactly a massive portion of the cost of the normal assisted living office.
Most patients ensure that 24-hour home care is progressively advantageous, too, and the service of care you get from All American Home Care is similarly as viable as any medical clinic or hospital care facility.
On the off chance that you receive medical help through a Medicare wellbeing plan, you may get other home medical advantages. You should check with your supplier and your PCP before deciding if 24-hour nursing care at home is suitable for you. If you have any inquiries concerning home medicinal services or the facilities that we offer, call All American Home Care today.
When Is 24 Hour In-Home Nursing Care Needed?
Below are the judging criteria to follow when deciding whether to hire a caregiver full time:
Can you stay calm when you leave the patient alone? Will he/she go somewhere where they might hurt themselves and others?
Does the patient suffer from a lack of care, even if he denies it? For example, the patient says that he does a great job alone, but you can see that he is hungry, dirty, crying, and there is no air in the room, clean clothes, or prepared food, etc.
And if the patient is confined to their bed 24/7, even with family being always around, sometimes it is impossible to cope with it without a caregiver or even a nurse.
Even if a considerable part of the earnings will be entirely spent on the caregiver, it is better to work and pay for help than to take care of the patient by yourself. Even if your income were small, you would still want to stay in society. You will retain your professional standing and remain, at least, a relatively healthy member of the community and your own family. You will be able to continue a healthy life after the death of the patient – and everyone's life is one.
By the way, young mothers often go to work, and a nanny is hired to care for a small child. And the entire salary goes to the nanny, but the mother works for the future: if she stays at home for three years, then no one will need her job as a professional.
Patients who have dementia, unable to assess their condition, often make unjustified or invented complaints of ill-treatment by the nurse, aimed at the desire to get rid of them at any cost. The patient does not realize that this is when loneliness will cause great damage to their life!
The patient does not want to follow the routine of the day, to take medicines, to maintain hygiene, sometimes he/she tries to lie about the nurse, so that the relatives will get rid of her, so after that the patient will be able to do whatever he wants, albeit to his detriment.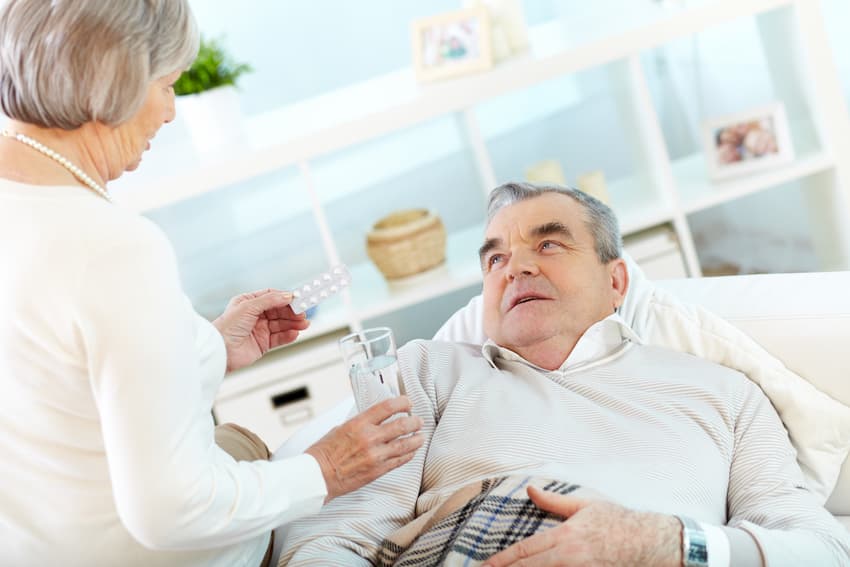 Patient and Caregiver: How to Befriend Them?
If you are currently caring for your mom or dad and you can talk to them yourself, you should always make it clear that you have to leave for essential cases soon and ask the patient to try to accept the services of another person temporarily. Do not insist that this is permanent!
In other words, if the patient is against caregivers, it is better to conduct "training flights" if possible! On the first day, or even days, be with the patient and the caregiver at home, and make the caregiver work with you as a team.
Arrange "club communication": agree with the caregiver that you will talk about everything together, so that the whole event will look like a joint pastime with elements of life and care, and the patient will understand for himself that the caregiver can be not only an employee, or assistant, but also a companion.
At the same time, you will be able to assess the quality of work of the caregiver. You will understand how much he/she appreciates the peculiarities of care for older adults in general, and in particular – for those who have dementia.
A professional nurse is not irritated; for example, by the fact that the patient tells them the same thing all day long, they give in and form an illusion of dialogue with the patient. For example, when a mother tells her daughter a story for the hundredth time in a week, it becomes difficult for her daughter not to lose her temper, not to be irritated. And the nurse reacts calmly: "Let her tell me what she wants, I'll listen to her, it's my job; the main thing is that she doesn't show aggression, and the rest is nothing!
And the mother, encouraged by the illusion of secular communication, also mobilizes with the nurse: if she can torment her daughter from morning till lunch, refusing to wash or at least take medication, with the nurse – a stranger still – she is so uncomfortable and fickle. Remember how we are always surprised by how our patients cleverly collect the remains of self-control and behave with dignity when meeting with a doctor, lawyer, or bank employee?
How to Choose a Home Caregiver?
If there is an opportunity, it is better to listen to the preferences of the patient regarding the image of a pleasant person in their communication. A caregiver who is sympathetic to the patient will be more effective a hundred times over, than one that irritates them even without any apparent reason why. Think about what your patient would not want to see in a stranger; to hear from him? Maybe in his appearance, in his voice, in the pace of speech, etc.?
Otherwise, the nurse can be both an excellent specialist and a cultural person, who communicates positively, but may have some incompatibility with the caregiver – and that's it! It's too late to change the character of your patient; it's better to adjust to it. For example, in one real case, an elderly lady with dementia at the level of aesthetic sensations always disliked women with blond hair.
When selecting nurses for her, the family had to ask the potential employee for parameters of hair color at the stage of a telephone conversation; it was among the first questions! To avoid the suspicion that the quirks of the relatives themselves cause the problem, they immediately explained why such information was needed. Experienced caregivers reacted normally to such circumstances.
By the way, it served even as a professional test: if the potential caregiver was offended by the question of height, shape or hair color and did not even perceive the reasoning as to why the question was being asked, it was clear at once that he/she was far from being a professional, or had no experience working with dementia patients.
Do not hesitate to ask the caregiver for all the information you need! Be sure to ask for documents, rewrite all the data, and be sure of your confidentiality. Professional caregivers from our 24-hour home care in Philadelphia are equipped to respond to such requests.
In any case, do not doubt the ethics of the application of control systems and checking! If it is possible to install a camera – very well, it is necessary to do it. If the caregiver works in good faith, she/he will not be embarrassed by such control at all. If you can't do it with cameras, you can do some surprise checks: arrive suddenly at the most unpredictable time for a caregiver – you shouldn't tell anybody about the time of the visit to arrange the best inspection.
And another thing: if the caregiver worked for you, but did not like it, or suddenly ceased to like it, remember that it is always possible to part with her correctly and try to improve the process again, with another person. After all, you build a relationship "employer-employee", it is not a new member of the family that enters your life for good.
Why Choose All American Home Care in Pennsylvania?
Here are some key reasons to work with us:
Expert caregivers. Our certified, professional caregivers help patients to enjoy a higher quality of life at home.
Availability. We provide 24 hour home care in PA for your loved ones, including weekends and nights.
Compassionate care. Every expert of the All American Home Care team approaches each patient with the same care and concern we would give our own family.
Community involvement. All American Home Care firmly believes that a few things are more important than the community, and we show our appreciation by always striving to give back.
24/7 Home Care Health Service in Philadelphia PA
All American Home Care »
Frequently Asked Questions
📢 What care services does All American Home Care offer?
All American Home Care offers services in home care waiver programs, home health care, and hospice & palliative care. Please see our 'Services' page for more information about the support options that we offer.
📍 Where is All American Home Care located?
All American Home Care has three offices in Pennsylvania: in Feasterville, Philadelphia, and Allentown. We serve each of these regions and the surrounding communities.
❤ Can I become a caregiver with All American Home Care?
If you are a qualified caregiver in one of the services areas that we offer, please visit our 'Careers' page to see the latest opportunities in our rapidly growing organization.
⭐ What makes All American Home Care different from other home care agencies?
At All American Home Care, we are dedicated to providing the highest quality in home health and personal care services. Every member of our compassionate, knowledgeable staff understands that anything less than our best care is not good enough. If you'd like to learn more about All American Home Care and how we can help you or your loved one, give us a call to schedule a consultation.