All American Home Care: Your Trusted Partner in Home Health
Are you seeking top-tier home health care services that prioritize your loved one's well-being?
Look no further than All American Home Care, where we go above and beyond to ensure your family member receives the compassionate and expert care they deserve in the comfort of their own home.
At All American Home Care, we understand that choosing the right home care agency is a crucial decision. We take pride in offering a wide range of services designed to meet the unique needs of every patient.
Our commitment to delivering exceptional care is evident in our team of dedicated caregivers, our comprehensive care plans, and our unwavering dedication to our local community.
Caregiver Jobs in Philadelphia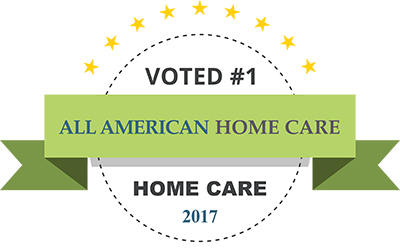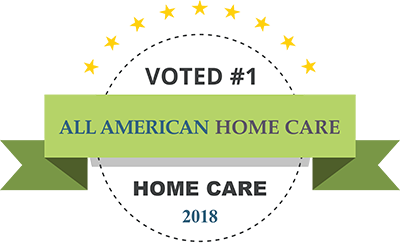 WHY CHOOSE ALL AMERICAN HOME CARE SERVICES?
Expert Caregivers
Our certified, experienced caregivers help our patients enjoy a higher quality of life at home. We understand that each patient is unique, and we tailor our care plans to address their specific needs. Whether your loved one requires speech therapy, physical and occupational therapy, or personal care services, our caregivers have the expertise to provide top-notch care.
Always Available
Home care for your loved ones is available around the clock, even nights and weekends. We recognize that health issues and emergencies don't follow a schedule, which is why we offer 24/7 support to ensure your family member receives the care they need when they need it. Your peace of mind is our priority.
Compassionate Care
Every member of the All American Home Care Agency team approaches patient care in the same way we would with our own family. We understand the emotional toll that illness or injury can take on both patients and their families.Our caregivers are not only skilled professionals but also compassionate individuals who treat your loved one with the dignity and respect they deserve.
Community Involvement
All American Home Care firmly believes that few things are more important than community, and we show our appreciation by always striving to give back. We are actively involved in supporting local initiatives and charities that promote health and well-being for older adults and those in need of long-term care. When you choose All American Home Care, you are also supporting a company dedicated to making a positive impact in your community.
APPLY FOR
NEW SERVICES
100% Satisfaction Guarantee
Experts in 24 Hour Live-In Care
Trusted by the Medical Community
Experts in Alzheimer's & Dementia
Our Comprehensive Home Health Care Services
At All American Home Care, our services include a wide array of options to cater to your loved one's specific needs, ensuring they receive the best possible care. Our services include:
Personal Care Services: Our caregivers are trained to assist with daily living activities such as bathing, dressing, and grooming, promoting independence and dignity.
Speech Therapy: For patients who require speech therapy, our skilled therapists work closely with individuals to improve communication and swallowing abilities.
Physical and Occupational Therapy: We provide specialized rehabilitation services to aid in recovery from illness or injury, enhancing mobility and functionality.
Home Health Aide Services: Our home health aides offer invaluable support with activities of daily living, ensuring that your loved one receives the necessary care to maintain their health and well-being.
Care Plans: Each patient at All American Home Care receives a personalized care plan tailored to their specific needs and preferences. We work closely with patients and their families to create a roadmap to better health and comfort.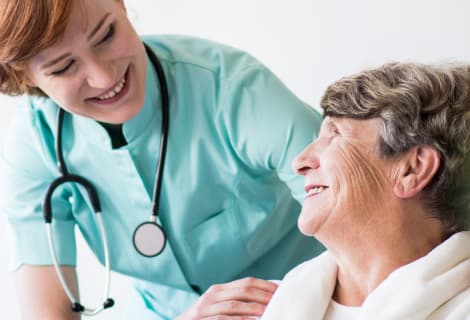 Health Insurance Coverage for Home Health Care
We understand that navigating health insurance can be complex. That's why All American Home Care works with various health insurance providers to ensure that the cost of our services is covered whenever possible. We believe that everyone deserves access to high-quality home health care, and we are here to assist you in understanding your coverage options.
Choose All American Home Care for Exceptional Home Health Services
When you choose All American Home Care, you're choosing a team of expert caregivers who are dedicated to providing the best possible care for your loved one. We take pride in our commitment to our community and our mission to improve the lives of those we serve.
Contact us today to learn more about how our comprehensive home care services can benefit your family. We are here to answer your questions, discuss your unique needs, and provide the compassionate care your loved one deserves.
Experience the All American Home Care difference, where expert care, availability, compassion, and community involvement come together to provide the highest level of care possible.
Does Medicare cover home health care in PA?
How Do I Get In Home Care For The Elderly In PA?
Caregiver Guide: Roles, Responsibilities & Support in PA
HOME CARE CAN BE A VIABLE OPTION FOR INDIVIDUALS THAT:
Require additional care after a stay in a hospital
Suffer from chronic pain or illness
Want to avoid hospitalization
Need a companion or occasional assistance
Have problems with mobility
Recover after a fall or accident
We provide home care and health care services in the following cities and surrounding areas: