Home Care Services in Pennsylvania
All American Home Care is dedicated to providing the highest quality in home health and personal care services for the valued patients in our community.
Our participants' individual needs are carefully assessed and fully met by our trustworthy and compassionate clinical aides.
For information about our home health care services in Philadelphia PA, please click below.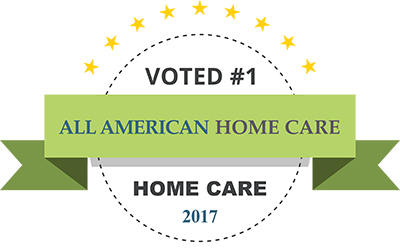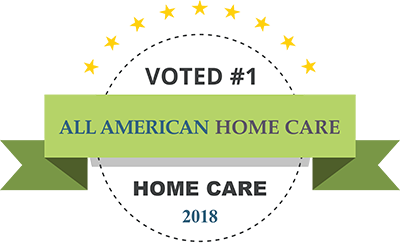 WHY CHOOSE ALL AMERICAN HOME CARE SERVICES?
Expert Caregivers
Our certified, experienced caregivers help our patients enjoy a higher quality of life at home.
Always Available
Home care for your loved ones is available around the clock, even nights and weekends.
Compassionate Care
Every member of the All American Home Care Agency team approaches patient care in the same way we would with our own family.
Community Involvement
All American Home Care firmly believes that few things are more important than community, and we show our appreciation by always striving to give back.
APPLY FOR
NEW SERVICES
100% Satisfaction Guarantee
Experts in 24 Hour Live-In Care
Trusted by the Medical Community
Experts in Alzheimer's & Dementia
HOME CARE CAN BE A VIABLE OPTION FOR INDIVIDUALS THAT:
Require additional care after a stay in a hospital
Suffer from chronic pain or illness
Want to avoid hospitalization
Need a companion or occasional assistance
Have problems with mobility
Recover after a fall or accident
All American Home Care Is Your Choice for Home Care in Philadelphia
If you're looking for high-quality American in-home care for your loved ones in Pennsylvania, look no further: we are ready to help you to look after senior or sick members of your family. If you live in Philadelphia and find yourself googling "All American Home Care agency near me", we have good news for you. We concentrate most of our efforts in one location - the state of Pennsylvania: in Feasterville, Philadelphia, and Allentown.
You can be sure that our home care services are thought out to the slightest detail and designed to bring our clients as much help and relief as possible. Let's take a closer look at what we have to offer and why you should choose our home care agency.
Why People Choose American Premier Home Healthcare Services in Philadelphia?
Home care services are becoming more and more popular in America because they allow your loved ones to enjoy the comfort of their homes while getting all the medical help they may need. You can come to visit them any time you want, and it feels good to know that members of your family who are in need don't have to be uprooted from their homes if their health requires daily medical attention.
Caring for a sick or elderly person can be time and effort consuming - we understand this like no one else. That is why we feature American home health and hospice services in Pennsylvania. All American Homecare Agency INC will make life easier for you by taking on the difficult task of caring for the needy. In addition, we don't mean to be rude, but our nurses will do better than you, as all of them have the necessary qualifications and skills that make their work incredibly easy.
What All American Home Care Agency Can Do for You?
As an American nursing home health care agency, we aim to offer our community as much as we can, so we are continually evolving and expanding the range of our services. Currently, we provide hospice and palliative care, as well as home health care to dozens of clients.
We also participate in some of the home care waiver programs, so if a senior member of your family needs professional health care daily for an extended period, we could be just the right service! If you're interested in home care waivers, you may find out more about them on our website. We are also glad to help you check whether your relative is eligible for any home care waiver programs offered by the state of Philadelphia. You can use the contact form on our website, call us, or come to one of our offices in Philadelphia.
Home Care for the Elderly and Sick
Let's take a closer look at the services that American Home Healthcare provides:
Around the clock healthcare and home care in Philadelphia;
Assistance in medical care - injections, IVs, physiotherapy, psychological aid;
Spiritual care, regardless of religion;
All home health care for the elderly - cooking, walking, bathing, and feeding…
…and so much more! To find out more info about our services, contact All American Home Center in Philadelphia.
Even though our American quality home care services are primarily aimed at senior patients, we are ready to provide professional home care to anyone who needs it, regardless of age. Our staff has experience working with patients of all age groups, including small children, so you can be sure that your loved ones will be assisted by someone who knows what they are doing.
Hospice Care for Cancer Patients
Knowing that you don't have much time left to live always causes fear in cancer patients. Add to this fear the constant pain, the need for medicines and the side effects of these medicines - and you get a unique cocktail of horror and anguish that no unprepared person can cope with.
Therefore, we always provide hospice services and best home care companies to make life as easy as possible for a cancer patient - they already have the hardest time possible. Each patient is accompanied by a nurse who alleviates pain, occupies the patient's thoughts with positive things, takes care of him and provides maximum comfort.
If you're in such a terrible situation as a relative's cancer and google "in-home care near me" panicked – leave all your worries behind. All American Home Center is here to help you. We offer you the best home health care services possible and strive to assist you in any case.
Benefits of Choosing All American Home Care Company in Philadelphia
We value every single client who turns to us, so we are constantly improving our services, and we won't hesitate to implement them. As you can see in the "Reviews and news" section, the majority of our patients and their families only have something good to say about us, but we are also open to negative feedback from clients who have found their experience with us unsatisfying.
If you have any complaints or suggestions based on your experience with our American senior care home health agency, you can be sure that they will be taken very seriously and consequently.
A Bit about Our Staff
We also value our staff members because they are the essence of our American united home care company. We respect our nursing specialists, encourage them to grow professionally, and make sure they have everything to focus on their patients. What's more, we also have a rigorous selection procedure, so that only the best healthcare specialists in Philadelphia can join All American Home Care agencies.
When interviewing candidates, we pay attention to not just their professional skills, but also their personalities to ensure that they are genuinely interested in helping people and forming a bond with their patients. All of our employees necessarily undergo specialized training depending on the type of assistance they provide. If this is an assistant for an elderly person, she or he should be able to cook, bathe, talk to the person correctly and know what medications are needed by the elderly.
If it is a cancer nurse, she should have a medical background and experience in caring for patients. Catheters, IVs, injections and maintenance therapy are all part of her or his job to make the most of it. To dispel all possible doubts about the skills of our employees, you can come to one of our centers and personally familiarize yourself with all the certificates and diplomas, as well as to communicate with your possible assistant.
What about Finances?
American home care express services can be expensive, and we get that. That is why we strive to provide our clients with as much information regarding alternative home care financing sources as possible.
Among tons of healthcare agencies in Philadelphia, we provide the best value for the best money. Home health care PA with us will not make a hole in your budget – we approach every customer individually and discuss the possible options within a specific sum. But if our offer is still too much for you, no need to worry – there are other options. For instance, some of our patients who have a Medicare health plan may have a part of their home care costs covered.
If you would like to find out more about this and multiple other financing options, feel free to visit one of our three offices in Pennsylvania, where our staff members will help you with eligibility checks and answer any questions you might have.
Final Thoughts
Few home care companies treat their patients like family, and that's what we do. Our staff members are passionate about their jobs, and they help our patients because they enjoy making a difference in someone else's life. Paychecks and corporate benefits do not motivate them, and we would like to think that they are exactly the people you can entrust, taking care of your loved ones.
Frequently Asked Questions
📢 What care services does All American Home Care offer?
All American Home Care offers services in home care waiver programs, home health care, and hospice & palliative care. Please see our 'Services' page for more information about the support options that we offer.
📍 Where is All American Home Care located?
All American Home Care has three offices in Pennsylvania: in Feasterville, Philadelphia, and Allentown. We serve each of these regions and the surrounding communities.
❤ Can I become a caregiver with All American Home Care?
If you are a qualified caregiver in one of the services areas that we offer, please visit our 'Careers' page to see the latest opportunities in our rapidly growing organization.
⭐ What makes All American Home Care different from other home care agencies?
At All American Home Care, we are dedicated to providing the highest quality in home health and personal care services. Every member of our compassionate, knowledgeable staff understands that anything less than our best care is not good enough. If you'd like to learn more about All American Home Care and how we can help you or your loved one, give us a call to schedule a consultation.