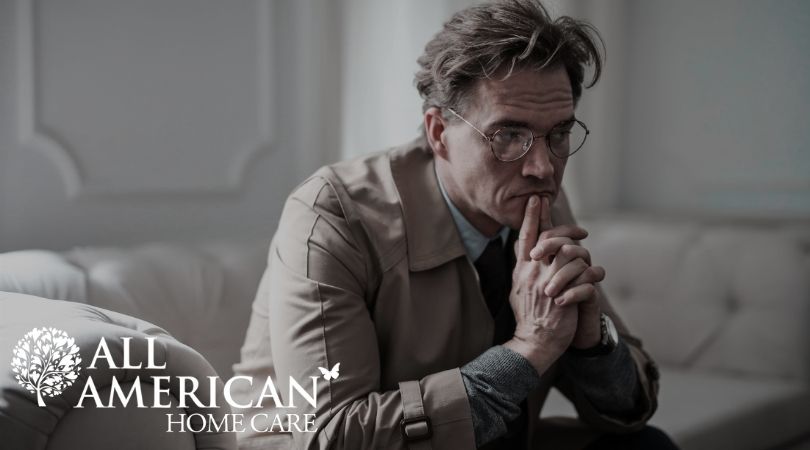 How do You Know You Need Home Healthcare Services?
April 20 2021
Watch for These 5 Signs
We often overlook the signs that we or a loved one needs home healthcare services. There are many reasons for this. One is that the signs can sometimes be small and are therefore easy to not notice. Another reason can be that a person just doesn't understand that something is a warning sign. And of course, another reason is denial that someone needs help, whether that is a patient or a family caregiver. Dealing with our limitations and even our own mortality can be hard to come to terms with.
However, it is extremely important that we be aware of the warning signs so that you or a loved one gets help when needed. This can help to eliminate stress, anxiety, pain and much more for both the patient and the family caregiver.
Mobility Issues
If you or your loved one is having difficulties walking or driving, it may be time for home healthcare services. An unsteady gait or general pain and stiffness can lead to falls or near falls, which can be very dangerous. In older adults, even a moderate fall can become a severe injury. Driving for many can be difficult due to age and decreasing sight and reaction time, or because of a health issue. Difficulties driving can not only put you or your loved one at risk, but others who are on the road as well.
Home healthcare can not only keep you or your loved one off the road and safe because healthcare services are provided at home, but home healthcare workers can also ensure safety at home. They can help you or your loved one ambulate about the home safely and reduce fall risks making adjustments to the home, such as moving furniture to widen pathways or eliminate rugs that can be tripped over.
Issues Completing Daily Living Tasks
If you or a loved one is having difficulties with personal hygiene, such as bathing, brushing your teeth or caring for dentures, or getting dressed, this is a warning sign that you or your loved one need home healthcare services. Home health aides are able to help with these tasks, ensuring that you or your loved one stay healthy through good hygiene. Plus, when we look good, we feel good, leading to a better mood and more confidence!
Other daily living tasks that you or your loved one may have issues completing or doing include general housekeeping, such as laundry, light dusting and other cleaning chores. Depending on the home healthcare agency you hire and the services you choose, home health aides can also assist with some of these tasks, ensuring that a home is healthy and safe to live in.
Struggling with Meals or Nutrition
If you or your loved one are having difficulties making meals, eating meals or you have noticed unexplained weight loss or weight gain, this can be a warning sign that you need home healthcare services. Home health aides can assist with making meals, which can also ensure that the patient is receiving proper nutrition. They can also help with adherence to a specific diet needed as part of a healthcare plan. Home health aides can also assist the patient with eating, if needed.

Changes in Mood or Memory
Changes in mood can be a sign of many different health conditions or a worsening of conditions. In seniors, it may even be a sign of dementia. Also, those who are suffering from health conditions or mobility issues can also experience feelings of depression and isolation. Home healthcare is not only able to care for patients in the comfort of their own home with the same level of care and expertise, but it can also provide companionship to those who feel isolated.
If you have noticed that you or your loved one is more forgetful, not remembering important things or more absent minded, this can also be a sign of a health issue, especially dementia. Memory care is especially beneficial when received in the comfort of one's own home. This is because care is received in familiar surroundings, providing comfort to the patient.
Family Caregiver Feels Overwhelmed
As a family caregiver, it can be difficult to balance caring for your loved one and everything else that you have to do, especially if you still have a regular job. If you are finding yourself feeling overwhelmed, stressed or even anxious about the amount or quality of care you are able to give your loved one, it may be time to ask for help. Home healthcare helps take the pressure off family caregivers and helps guide them through the care process to ensure their loved one is receiving the best care possible on all fronts. Home healthcare also provides respite care, allowing family caregivers to take time off to do the things they need or want to do, whether that is running errands or visiting with friends as part of self-care. This allows family caregivers to live a more balanced life, feel less stressed and have peace of mind that their loved one is well cared for while they are out.
The All American Difference
If you or your loved one need assistance, All American is here to help! Our certified, expert caregivers are here to help you or your loved one enjoy a higher quality of life at home. Our compassionate care teams approach patient care in the same way we would with our own family. And we are available around the clock, whenever you need us! Visit our website to learn more about our services or contact us today to get started!
Discover Our Services: private pay caregiver jobs near me | home aide services | in home elderly care services | cna program in philadelphia | 24 7 homecare services | home care nursing | pca company.