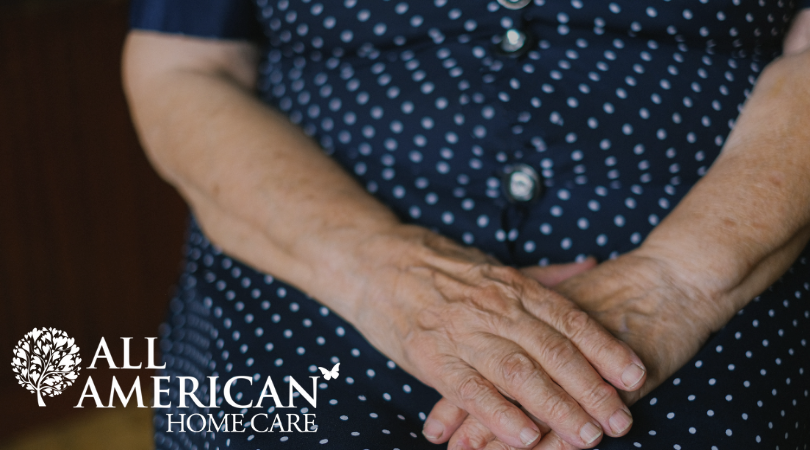 What is the Difference Between Elder Care and Home Healthcare?
January 12 2021
Plus What the Benefits are for Both Types of Care
As a family caregiver, it can be hard to take care of ill or elderly loved ones on your own. That is where home healthcare and elder care services can help. However, the two terms are not interchangeable and both provide different services. Our handy guide to both types of care can help you decide which option is the right one for you or your loved one.
What is Home Healthcare?
Home healthcare provides healthcare services in the comfort of one's own home. A team of healthcare professionals including doctors, nurses, home health aides and more care for and help patients recover from illness or injury and even deal with long-term health conditions, such as chronic pain or diabetes.
What Services does Home Healthcare Provide?
Most home healthcare agencies can provide many or all of the same services that you would receive in a long-term care facility or hospital, just in the comfort of your own home. Many home healthcare agencies have portable versions of healthcare technology to provide you with the best treatment and care possible.
General services that in-home healthcare agencies offer include:
Administration of prescription medications or shots
Physical and occupational therapy
Speech therapy
Medical tests
Monitoring of health status
Wound care
Relief for family caregivers
What are the Benefits of Home Healthcare?
There are plenty of benefits for choosing home healthcare over going to a facility. Here are just a few of those benefits:
Comfort and convenience: Research suggests that people recovering from injury or illness in home healthcare heal faster and have a lower readmission rate. Staying at home is not only more convenient and comfortable for patients, but allows family and friends more flexibility in visiting with their loved one.
Personalized Care: Patients receive care that is tailored to their specific needs with one-on-one care. This makes treatments more effective.
Cost: Because readmission rates are lower and care is personalized, the cost is comparable or lower to that of being in a facility.
What is Elder Care?
Now that we have taken a look at what home healthcare is and the benefits of it, let's take a look at elder care. Elder care, often referred to as home care, is a service provided to seniors that allows them to stay in their own homes longer. Elder care does not provide healthcare services.
What Services does Elder Care Provide?
So if elder care doesn't provide any healthcare services, what does it provide for? And who provides that care? Before we look at what elder care services are, let's answer the who part of that question. Those who provide elder care can be independent contractors or those who work for a home care agency. They often have training and are sometimes referred to as a caregiver, an aide or home care aide (this should not be confused with someone who is a home healthcare aide).
Here are some of the services that elder care can provide:
Companionship: Seniors can feel lonely and isolated due to mobility issues. Their professional caregiver can not only provide that companionship, but can also help the senior go to social engagements where they can socialize with friends, helping to stave off depression.
Help with Daily Living Activities: As we age, our mobility decreases and it can be hard to do things around the house or even dress ourselves. Caregivers for the elderly can help with meal preparation, bathing, dressing, grooming, and light housekeeping like laundry.
Safety: Caregivers can also ensure the safety of your elderly loved one. They can help spot fall risks in the home and help your loved one ambulate around the house safely.
Relief for Family Caregivers: Professional caregivers can also provide relief to family caregivers, allowing them to run errands, take an afternoon for some self care or go to their own doctor's appointments.
What are the Benefits of Elder Care?
Just like home healthcare, elder care provides a variety of benefits.
Greater Independence and Happiness: Being able to stay in our own homes longer is more comfortable. It also gives seniors a greater sense of independence, which leads to higher levels of happiness and less depression.
Prevents Avoidable Trips to the Hospital: Because there is someone caring for your loved one, you have the peace of mind knowing they are safer and looked after. Caregivers can not only help prevent falls that lead to hospitalizations, but they can keep you abreast of any changes in your loved one's health that they may notice so that you can take care of any health issues before they become a costly trip to the hospital. In turn, this can save you and your elderly loved one money.
Personalized Care: Your loved one will receive care tailored to their specific needs. And because it is one-on-one attention, it is easier to build trust between the caregiver and your loved one and you!
Can Elder Care Services Include Home Healthcare?
Some home healthcare agencies also provide elder care services, however, not all do. For example, if your elderly loved one has dementia, they will require both types of care.  It is always best to do your research on any agency that you are considering to care for you or your loved one to ensure that agency can meet all of your needs. Before you start researching, make a list of all the needs you believe you'll need covered.
Conclusion
While home healthcare and elder care are different, they can both be provided in the comfort of one's own home. If you are looking for a home healthcare agency for you or your elderly loved one, All American's compassionate team approaches patient care the same way we would with our own family. Learn more about our services on our website today.