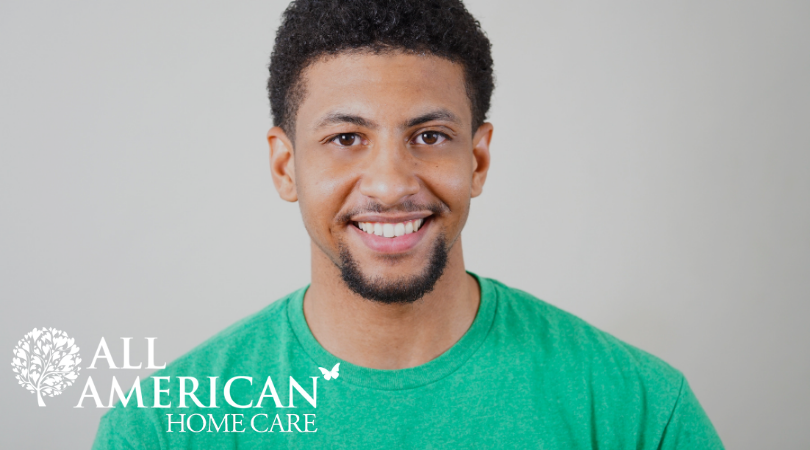 What Is the Cost of Home Healthcare?
November 28 2020
What Is the Cost of Home Healthcare?
Being at home makes everybody feel at ease, no matter the age, may they be young or old. This case is especially true for people with diseases or injuries. Most agree that resting and getting better at where you're familiar with is better than being at medical facilities or nursing homes. Aside from these institutions being expensive, the patient is also away from their loved ones and their comfort zones, which sometimes makes it harder for them to cooperate and even heal. That is why there are home healthcare services.
Home healthcare is a range of health care services that can be rendered to someone's home in helping them care for an illness or injury. The needs of each patient are assessed carefully by the trained medical staff of home healthcare providers to assure that they are on their way to recovery. A consultation with the patient's physician will also be done to determine what course of treatment and home care is best suited for them.
But how much is in-home care for the elderly? Home health care includes lots of services that are tailored to the patient's needs, and the mix of all these services differ in their costs. Some of them include the following:
Wound care
Physical or occupational therapy
Assistance with daily activities such as hygiene, food preparation, dressing, and more.
Speech therapy
Injections
Monitoring serious illness and unstable health status
Administering medications
Mobility assistance and transportation
How Much Does Home Healthcare Cost?
The cost of home healthcare for patients varies from one individual to the next and depends on the specified needs of the patient. However, the cost of elderly care in different states is generally less expensive than that of a hospital or a skilled nursing facility.
A 24-hour in-home care cost is also commonly lower and more affordable. As indicated by the US Department of Health and Human Services, the standard national expense for home social insurance is just 33% of the average nursing home on a yearly basis, and it is not exactly a massive portion of the cost of the normal assisted living home.
A long-term care cost survey done by MetLife in 2011 shows the following general costs of different types of healthcare:
| | | |
| --- | --- | --- |
| Type | Average | Annual |
| Nursing home: semi-private room | $214/day | $78,110 |
| Nursing home: private room | $239/day | $87,235 |
| Assisted living | $3,477/month | $41,724 |
| Home care: home health aide | $21/hour | $21,840 |
| Home care: homemaker | $19/hour | $19,760 |
| Adult day services | $70/day | $18,200 |
Take note that this survey was done in 2011, and there may have been changes with the prices for each type. The prices are affected by factors such as the state, the care needed, and the provider you go to.

How Much Do Home Healthcare Agencies Charge?
The average cost for home healthcare depends on what rate the service would be provided. Generally, there are hourly, daily, and overnight rates for the caregivers of the agencies.
Daily rates are mostly used, rather than how an invoice of what the caregiver cost per hour. Commonly, the daily rate for most home healthcare agencies ranges from $200 to about $350.
Nursing Home Costs
Nursing home prices are affected by various factors like your location, the provider you choose, the length of your plan to stay, and if there are any type of special considerations needed. Some facilities charge extra for services beyond housing, food, and house cleaning – such as expenses associated with physical therapy, speech therapy, memory care, and many more.
According to Genworth's Cost of Care Survey, on average in the United States, a private room in a nursing home costs $8,365 per month – or $275 a day. For a semi-private room, the average cost of a nursing home is $7,441 per month – or $245 a day.
Average rates have risen considerably over the past few years and are projected to continue rising significantly. Although, the prices vary by state, below is a look at the average and projected average annual costs over time:
| | | | |
| --- | --- | --- | --- |
| Room Type | 2016 | 2018 | 2028 |
| Semi-Private Room | $82,128 | $89,297 | $120,008 |
| Private Room | $92,376 | $100,375 | $134,896 |
Cost of a Private Nurse at Home
A basic way to determine how much an in-home nurse costs is to estimate the number of hours per month that your preferred care is required. Multiply the value by the average cost of home care in your state. Generally, the average price per hour ranges from $13-30.
Caregiver Cost
Unlike other types of care for elderly people, it is hard to estimate the average cost of in-home caregivers. The estimates can range from as low as $1,000/month or as high as $5,000/month for a stand-alone caregiver.  This wide range of estimates is affected by factors like the geographic area the patient resides, their required amount of care, and if the caregiver would live in a separate residence.

How Much Does It Cost to Start a Nursing Home?
For an estimate, it will require $750,000 to start and build a medium-scale but standard nursing home business in the USA. This amount includes the estimated salaries of the staff for the first 3 months of operation and business with the potential of owning more than one outlet within the same region. Of course, starting a small scale and standard nursing home business in one location, which can accommodate only a specified number of people, would cost less.
Home Healthcare Services –  Who Are They For?
Home healthcare services are given to aid patients of every condition and age. From youngsters to senior residents, it can be a good idea to let them stay in the solace of their own houses while being taken care of after their stay in a medicinal facility or to avoid hospitalization.
Services like these are the suitable choice for you or your loved ones and friends who may have problems or difficulties with their mobility, those who are experiencing chronic effects of ceaseless diseases, or just those who need a companion and intermittent help.
Benefits of Home Healthcare
Being with the patient who needs to be taken care of at your own home is one of the advantages of acquiring home healthcare services. You will be able to monitor the patient's status closely, saving you from traveling back and forth, and it wouldn't require you to adhere to the facilities' rules such as visiting hours.
On top of these are the following:
Sense of Independence
1 Patients, especially older adults, may not admit they are struggling because they do not want to be dependent on someone. One of the major benefits of home healthcare is that it gives older people the chance to continue fulfilling their normal daily activities such as walking, taking a bath, dressing, and preparing their meals. With home healthcare, they have a sense of living independently at home.
Safe and Convenient
2 Research shows that patients with fewer complications, especially the elderly, recover faster when they are in their homes than in a hospital. With the help of home healthcare, patients are assisted in managing their medications and are prevented from interacting with harmful drugs. Being at home is also convenient for family members and friends so they can visit the patient or be with them at any time they are able, in the comfort of their home.
Help With Caregivers
3 The benefits of home healthcare can also be experienced by family caregivers. Home healthcare services can assist with daily tasks, like taking a bath or getting dressed. With this, some of the burden, responsibilities, and tasks of family caregivers can be relieved.

Avoid Trips to the Hospital
4 Unnecessary hospital visits may be avoided, especially for older patients, through the management of their health conditions at home. Services like these provide clients and patients with regular monitoring and education of the health conditions present. What's more, they have 24/7 connection to a professional who they can contact if the patient is experiencing troublesome symptoms.
Work With a High-Quality team
5 Home healthcare services have great teams behind them. Healthcare services like these can have teams composed of physicians, registered nurses, speech therapists, physical specialists, occupational specialists, home health assistants, and other specialists that would cater to the patient's needs.
Personalized Care
6 There is one-on-one attention given to patients when they are taken care of at home. Care plans and treatments are also made to cater to their specific needs. This adds to the effectiveness of the treatment, and it builds trust between the patient and the home healthcare team.
Saves Money
7 Not going to the hospital for unnecessary reasons saves money. Services of home healthcare costs less than availing services for nursing homes and sending your loved ones there.
Try Our Services!
We all want to give the best care to our loved ones and friends, and if you are having trouble finding a good home healthcare service, you can work with us! Our team at All American Home Care is composed of professional medical staff with certified and experienced caregivers to help our patients enjoy their recovery at the comfort of their homes. Our service is always available, no matter what time of the day and even during the weekend. Every member of our home care team takes care of our patients like our own family.
Discover Our Services:
home healthcare agencies hiring
|
caregiver agency
|
health care for the elderly
|
home health care training programs
|
cost of 24 hour nursing care at home
|
home nurse near me
|
pa area agency on aging
.