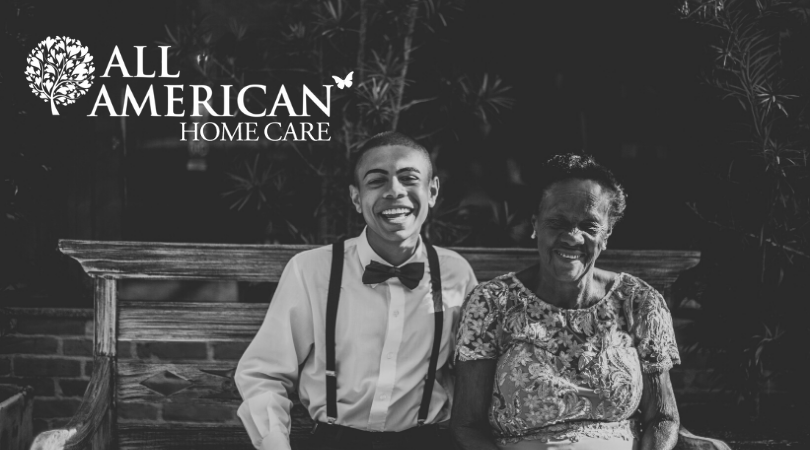 What are Elder Care Services and When is it Best to Put in Place?
September 17 2020
Plus the Benefits of At-Home Elder Care
As we get older, our minds and bodies begin to decline. Often these declines can be gradual, making it hard for those around an elderly person to see the decline. Many children may also be in denial about their parents' decline and it can be hard to admit that perhaps your parents need more help than they once did. Sometimes the decline can be rapid, such as after an incident like falling or becoming so ill that hospitalization is required. Regardless of how you and your parents get to this point of realizing elder care is needed, it is a good idea to start thinking about your plan before it is required, which is probably how you ended up here!
What is Elder Care?
First, let's take a look at what elder care entails. There are a variety of services available, allowing you to tailor care plans to the needs of your loved one. These services can be anything from companionship to memory care for those suffering from dementia.
Here are some services that may be part of elder care, depending on the home care agency you choose:
Companionship Care: This type of care provides social interaction, which can help ward off feelings of depression and isolation.
Light Housekeeping: As mobility declines, light housekeeping tasks can become difficult and caregivers can help with tasks such as laundry, dusting, doing the dishes and more.
Running Errands: Driving becomes harder as we age so a caregiver can help with errands such as shopping for groceries or picking up medications.
Transportation: This can be just incidental or for social engagements and running errands together.
Meal Assistance: Many seniors have a tough time cooking so this will include preparation, assistance with eating (if needed) and cleanup.
Personal Hygiene Assistance: From bathing to toileting to other grooming needs, elder care can provide assistance doing all of these things.
Assistance with Dressing: Getting dressed can become difficult as mobility declines and elder care can help seniors get dressed for the day as well as for bedtime.
Encouraging Exercise and Activities: Professional caregivers will encourage seniors to exercise both their bodies and minds by encouraging activities that stimulate both. Exercise regimens are often prescribed by physical therapists, doctors or nurses and are always supervised.
Mobility Assistance: Falls can be devastating to seniors so ensuring safe mobility around the house is key to providing a happy and comfortable time during our later years. Professional caregivers will ensure that your loved one will be safe as they move about. If home modifications are required, professional caregivers will be able to recommend what needs to be done.
Medication Assistance: This can range from reminders to organizing to dispensing.
Medical and Specialized Care: With age comes additional medical care and many seniors will need specialized care for certain chronic conditions; a medical team will be able to assist with any medical or specialized care needs.
Who Helps Provide Care?
For elders needing minimal care, such as companionship care, a professional caregiver will provide elder care services. For seniors requiring medical care, a team of healthcare professionals and home health aides will provide care.
The Benefits of at Home Elder Care
As we get older and tasks become harder to accomplish, feelings of depression, social isolation and a lower self-worth can set in. Home elder care provides seniors with the care, help and companionship they need while also providing a sense of independence. Staying at home can also keep your loved one happier. And for those suffering from dementia, familiar surroundings can ensure less feelings of anxiety and fear.
When to Start Elder Care
Now that you have a better understanding of what elder care is, who provides that care and the benefits of receiving that care at home, let's take a look at when the best time is to start elder care services for your loved one.
There are many warning signs to watch out for that can prompt you to seek outside help for your loved one. These include physical, cognitive, and emotional problems.
Physical Problems:
Walking issues such as instability or an odd gait
Decline or loss in senses, such as hearing, seeing and smelling
Chronic illness
Temporary or permanent physical limitations
Cognitive Problems:
Confusion
Memory loss
Attention problems
Forgetting to take medications on time, at the right time or at all
Language issues
Dementia
Emotional Problems:
Depression
Social isolation
Feelings of loneliness
Changes in mood (such as anger or irritability)
Loss of interest in activities
It's important to realize that another issue that may prompt you to seek outside help with elder care is if family or friends are unable to provide all the care that is needed. Caring for a loved one while still working is difficult to accomplish, especially as they continue to age and require more and more care. Not living near your loved one can also prompt you to seek elder care services.
Remember, you should not wait for your loved one to fulfill all or most of these warning signs before seeking out elder care services. The earlier you start elder care services, the easier it will be on everyone, especially for your elderly loved one. Waiting too long can cause unnecessary suffering for your loved one. 
Planning earlier can help to include your loved one in the process, allowing you to better understand their wants and needs when it comes to elder care services. Consider what your options are, what care agency you would hire and what triggers need to happen before beginning care. This will ensure that everyone is on the same page. Revisit these plans every once in a while to make any needed changes.
Conclusion
If you are ready to start planning for or are currently in need of elder care services, All American is the leading home health agency in the Philadelphia area. We provide excellent senior care, memory care and even hospice care. Contact us today to see how we can help you!
Discover Our Services: caregiver hiring without experience | home care for patients | medical care for the elderly | qualifications for home care | 24 hour nurse care | nurse at home | pca philadelphia pa.