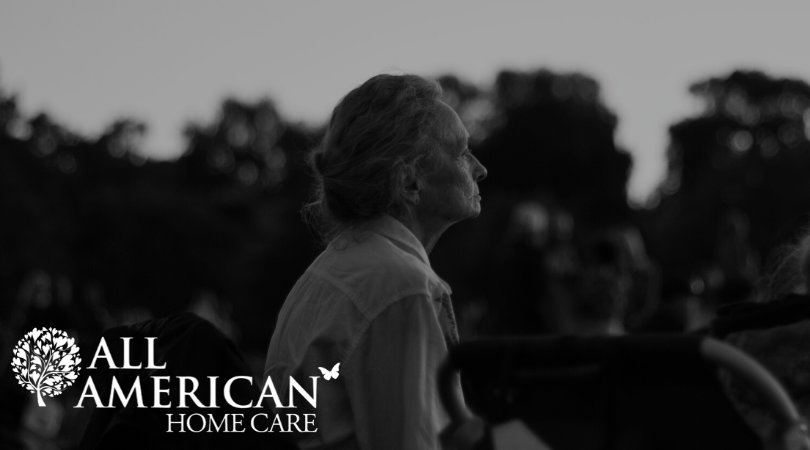 6 Signs Your Loved One Needs Hospice
February 07 2020
Contacting Hospice On Time Can Help Alleviate Painful Symptoms, Allowing Your Loved One to Enjoy What Time They Have Left
Hospice, or end-of-life care focuses on bringing comfort to the individual, rather than life saving or prolonging treatments. It can be hard to know exactly when to start hospice care. For some, it may be as simple as knowing that your prognosis for cancer is terminal. For others, they may be cognizant enough to decide on their own that they are ready to go and wish to stop curative treatments. When you are the caregiver for elderly parents who have shown a gradual decline, knowing when it's time for hospice may not be so easy to know. No matter the situation, illness or age, these 6 signs will help you determine when it's time to seek out hospice care.
Increased Time Spent Hospitalized
If you are spending more time in the hospital rather than at home, then treatment may no longer be working. Or perhaps your loved one has frequent or recurring infections. Frequent trips to the hospital can leave the patient and the caregiver exhausted. If you are tired of the amount of trips to the ER or hospital, it may be time to discuss with the doctor if it is time for hospice care.
Decreased Quality of Life
Have you noticed that your loved one is having difficulty performing daily tasks such as going to the bathroom? Perhaps they are sleeping more often or have increased fatigue. You may not think that these would be signs of nearing the end of one's life, especially if your loved one is elderly and already has a decreased range of motion, but these can be signs that it's time. When the patient's doctor refers them to hospice, a representative from your selected agency will first evaluate your loved one to see if they are ready for hospice. Contacting hospice on time can help to alleviate these symptoms or the frustration from them, allowing your loved one to enjoy the time they have left.
Consistent Pain
If your loved one is experiencing consistent or frequent pain that no longer responds to treatments, it is time to contact a hospice agency. Hospice provides specialized pain management that will allow your loved one to feel more comfortable until their last moments of life. Abating this pain, will also enable them to enjoy time with you more.
A Change In or Sudden Decrease in Cognitive Functioning
A sudden decrease in cognitive functioning or an increase in confusion, irritability and moodiness can often mean it is time to contact hospice. Displaying anxiety is also quite common when nearing the end of one's life, so if your loved one is showing anxiety more than usual, it is time to call hospice.
Perhaps you have noticed that your loved one is withdrawing from others or activities they once loved–this too is a sign that you should contact hospice. Or perhaps you have noticed that your loved one has become restless, fidgeting or getting up often to use the bathroom. Incontinence can be a sign of nearing the end of one's life. Restlessness can also just be a sign of a decrease in cognitive functioning.
We tend to review our lives as we near death. If you find your loved one reminiscing on the past more often, it could be a sign that they are showing a readiness to let go of life. If your loved one is already talking about seeing or speaking with loved ones who have already passed on, you might be contacting hospice a little late.
Difficulty Breathing and Other Distressing Symptoms
Shortness of breath, nausea or even constipation can be a sign that a person's health is failing. You may also be noticing your loved one displaying an increasing weakness that make daily tasks, such as feeding themselves difficult. Perhaps you have noticed a decrease in your loved one's appetite or even thirst, or a significant amount of weight loss. Many of these symptoms can be very difficult to endure and they will progress as the person nears death. Hospice will be able to treat these symptoms in a way that will increase your loved one's quality of life so they may enjoy what time they have left.
You, as the Caregiver, are Tired
Caring for someone who is terminally ill is a non-stop job. If you are getting tired of doing it all on your own, hospice can help share that burden. They will not only be able to make your loved one more comfortable, but they also offer respite care so that you can care for yourself or run errands without worry.
Don't wait for your loved one to fulfill all of the signs–by then, you may be contacting hospice late. Waiting too long can mean suffering for your loved one that they otherwise would not have had to endure. When you know it is time, contact your loved one's doctor and ask them to refer the patient to hospice. This will begin the process of evaluation. If the hospice agency deems your loved one is indeed ready for hospice care, then that hospice care will begin immediately.