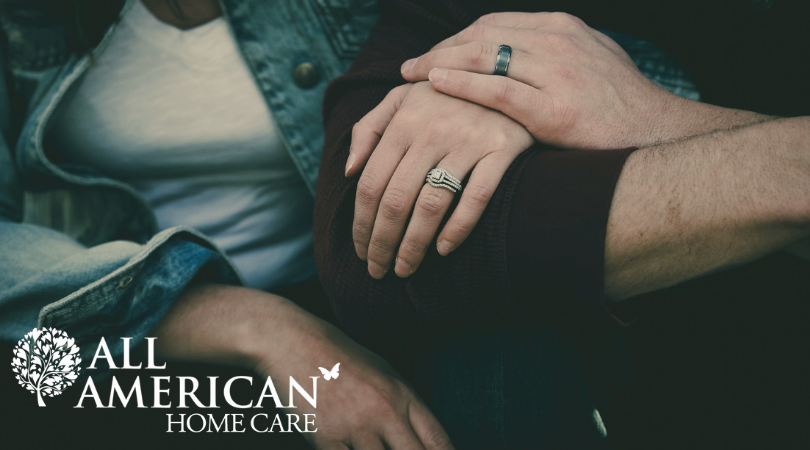 How to Know When It's Time for Home Healthcare Support
November 22 2019
The Types of Care You can Recieve in the Comfort of Your Home
When we think of home healthcare, we often think of care for those who are aging. However, home healthcare support can be for people of all ages. But, how do you know it's time for home healthcare support? In this article, we break down the different home healthcare services available, which can help you decide when, or if, it's time to seek healthcare support at home.
Recovering from Surgery or an Accident
1If you are recovering from surgery, physical therapy is generally prescribed as part of your recovery and treatment plan. Often, you can receive that treatment in the comfort of your own home. For those needing to relearn daily activities or to improve their speech, you can also receive physical, occupational and speech therapy as part of home healthcare support.
Dealing with or Recovering from an Illness
2Patients who are being treated for cancer, or others who are suffering from an illness that debilitates them (such as chronic pain conditions that make it hard to move about your home freely), can also receive home healthcare support. From administering healthcare to being helped with daily hygiene tasks, you can receive care in the comfort of your own home.
Needing Help with Administering Medications
3If you need help with dispensing and/or taking your medications, this is a service that is provided by in-home healthcare agencies. This need is most often seen in elderly patients with cognitive dysfunction, those suffering from early onset Alzheimer's who do not have an available family caregiver, or for those who require intravenous care. In some cases, you may only need to have your medications delivered if you cannot pick them up on your own. This support may also be an available option for in-home healthcare needs.
Medical Equipment Needs
4Medical equipment can also be delivered to your home. For example, portable oxygen tanks, oxygen concentrators and canulas can all be delivered to your home. Part of this home delivery healthcare support can also include training on how to use your equipment, if needed.
Labs and X-Rays
5Lab tests such as blood and urine tests can be performed in the comfort of your own home. There are also portable X-ray machines that allow technicians to provide this service in your home.
Nutritional Needs
6Poor nutrition, which is most often seen in older patients or those with cognitive issues, can also be treated with in-home healthcare services. For others, it may be an illness that is causing weight loss or gain that needs to be addressed. In either instance, a dietician can come to your home to help you address your nutritional needs.
Palliative and Hospice Care
7Palliative care is comfort care and can be received at the same time you are receiving treatments. For example, if you are receiving chemotherapy for cancer, you can also receive palliative care that will ease your discomfort as you battle cancer. Hospice care is end-of-life care that focuses on the person rather than the illness. This means that you receive comfort care but are not receiving life-prolonging treatments. Both of these forms of care can be received in the comfort of your own home.
When to Seek Home Healthcare Support
Now that we've taken a look at the different healthcare services you can receive in your home, let's take a look at when to seek this support. If you are suffering from a long-term illness that requires medical support, it may not be feasible to "live" in a hospital. If you are unable to leave your home to go to appointments, you can also receive in-home healthcare services.  For those suffering from cognitive issues, it can be helpful for them to remain in their own home where surroundings are familiar and they are less likely to become agitated or uncomfortable. Even if you just prefer to be in the comfort of your own home while you recover, you can seek home healthcare support.
As you can see, home healthcare support isn't just for those who are wanting to age in place or for those who cannot leave their own home. It can be for those who just wish to be comfortable while receiving treatment.