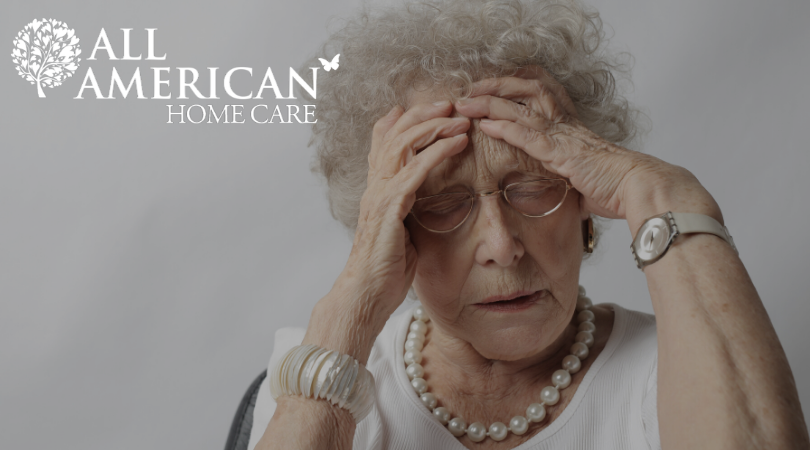 Caring for Special Needs Adults
June 24 2020
Home Care for Adults in Need
Taking care of older people is not as simple as it may seem at first glance. It takes time and a lot of patience to keep in mind all the special needs of adults living independently. To maintain a decent psychological and physical condition of an elderly person, it is essential to take into account many factors, including social and psychological moments.
Home Care for Disabled Adults
The care of the disabled or bedbound adult falls on their family's shoulders. It is often difficult not so much physically (for example, there is no way to combine care with work), but morally as well. A professional who is skilled at caring for special needs adults not only simplifies this task but also provides effective assistance to the patient, which will speed up his recovery or make him or her feel better.
Taking care of older people at home involves high labor and can lead to emotional and physical stress due to the need to perform a range of special procedures. Therefore, the nurse you involve for such care should be a real professional. However, only professionalism for such work is not enough. It is essential to understand that patients in this condition are very vulnerable, and their moral state is of great importance for physical health. Therefore, a caregiver is required to be sensitive to his/her ward. She must be able to cheer up the patient and encourage him to recover.
The order and method of care procedures depend primarily on the diagnosis of the patient. However, there are universal requirements that apply to almost every patient. In particular, the care of bedbound patients requires:
Carrying out general hygiene procedures to prevent bedsores and muscle atrophy.
Monitoring of the daily routine of the patient and ensuring proper feeding.
Following medical recommendations to perform a full range of measures and procedures that will alleviate the condition, providing the treatment process, and preventing complications.
Caring for Mentally Challenged Adults
Senile dementia can be caused by various diseases. It's a condition in which a patient can cause serious harm to himself. The disease is also characterized by forgetfulness, inattention, irritability. This is why a caregiver must pay more attention while caring for mentally disabled adults.
The main peculiarity of sick people with dementia is that they do not control their own lives. They cannot perform daily routines, adequately communicate with loved ones, or live alone without care. These are just some of the signs of dementia that are worth paying attention to:
Violation of both short-term and long-term memory. The elderly may not remember what they ate for breakfast, or they could forget important events from many years ago.
Disruption of the sense of space and time. The elderly person "falls out of reality," wanders in a neighborhood familiar from childhood, gets lost in supermarkets, etc.
A patient with dementia could become insensitive to new things and state that "it used to be better." Their brain loses the ability to process, analyze, and synthesize any information.
Loss of self-criticism. Such a person cannot be told that he is wrong (careless, inadequate, unable to cope) – he thinks that he is being unfairly criticized. The patient understands the need for medical intervention only at the initial stage of the disease.
Some great methods of caring for developmentally disabled adults include different cognitive games and exercises. If you follow the doctor's recommendations and establish proper care with medication, the patient with dementia will live comfortably, even in his own world. This is what it takes:
Train the brain with the help of chess, crosswords, intellectual games, creative needlework, or other intelligence-stimulating activities. If the person has a hobby dear to their heart – you should keep his or her interest in it.
Provide physical activity for the adult every day but keep the movements simple and easy.
Provide the patient with interesting and varied leisure time with friendly communication. Adequate interaction with other people is only possible in the initial stage of dementia, so it is important not to miss this moment. The patient should not be locked in an apartment – it will accelerate neurodegradation.
Fight depression and mood swings. Patients with dementia could blame themselves for becoming non-self-contained. If possible, it is necessary to create a positive atmosphere in the house and to please your loved one with good news, good films and cartoons, beautiful outfits, and pictures of the family.
Set up the life of the person – change their underwear daily, fight bedsores, bathe them regularly, air the room, and feed them with a spoon.
There is no effective way to cure dementia, but you can slow down the course of the disease and the onset of the last stage. The most important thing to remember for anyone facing senile dementia is to see in the sick man the person you knew and loved before. You have to respect the patient and remember that it is not him who "speaks" but his disease.
How to care for an elderly man with dementia whose brain is affected by degenerative processes is up to his family. It is worth considering that the patient, once wise and independent, turns into a child – rough, sharp, capricious, and manipulative. But children develop, acquiring skills and abilities, and old people over 60 with dementia lose them.
In this case, the thought of a special pension, where an elderly relative will be surrounded by attention and care, or the hiring of a professional nurse, is not a betrayal. You do not need to torture yourself for searching people that are interested in care for disabled adults jobs. Even on the contrary – a professional knows much better about caring for a mentally disabled person and can provide your relative a much higher standard of living.
To Sum Up
Caring for the elderly is a time-consuming, hard, and responsible task. It is absolutely okay if you or anyone you know wants to put this task in someone's more experienced hands. Very often, older persons require home care disability services.
The most important task is to improve the quality of life of the ward to the maximum extent possible. Only truly professional caregivers, who are not only experienced and skilled but also sensitive and humane, can cope well with this task. You can find such people at All American Home Care – we provide our clients and patients with the best help possible so that you or your loved ones never felt abandoned. Contact us!