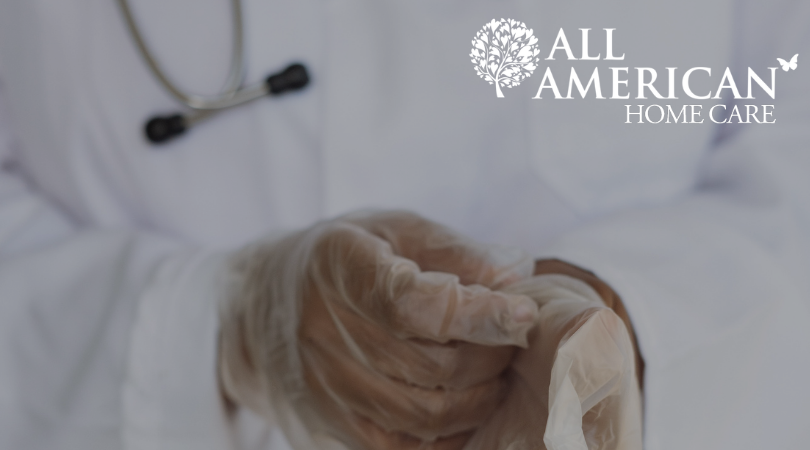 Job Outlook: Home Healthcare Job Trends in 2020
September 10 2020
The Growing Need for Home Healthcare Workers Now and in the Future
Home healthcare is a very rewarding field that allows you to make a real difference in the lives of others each and every day. From caring for those recovering from cancer to caring for the elderly, home health offers care to a wide variety of patients with a diverse set of needs. No two days are alike, but that is part of what makes this career field so enriching and gratifying!
What does the home healthcare job field look like right now? There are a few different things that are affecting home healthcare jobs. Here is our outlook for the rest of 2020 and into 2021.
The Importance of Being at Home
If there is one thing that the COVID-19 (Coronavirus) pandemic has taught all of us, it is the importance of how much safer staying at home is. The virus ravaged nursing homes and long-term care facilities across the country, resulting in many patients dying. Though home healthcare was already becoming a more popular option before the virus, even more people were turning to home healthcare as a safer alternative to long-term care facilities as a result of COVID-19. This increased patient load meant an increased need for home healthcare workers and we don't think this will change once there is a vaccination for COVID-19.
An Aging Population
As the Baby Boomer population ages, the need for home health employees will grow. The U.S. Bureau of Labor Statistics (BLS) projected that the employment of home health aides would grow by 36% between 2018 and 2028. This rate is much faster than the average of any other occupation! Another study done by PHI, a New York-based direct care workforce advocacy organization, estimated the rate of job growth in the field even higher at 46%. What all this means is that there will be a huge need for caregivers now and into the coming years.

The Rise of Chronic Illness
Chronic illness and diseases are on the rise worldwide, including here in America. The Centers for Disease Control (CDC) estimates that 6 in 10 American adults have at least one chronic disease and that 4 in 10 adults have two or more. The CDC also lists heart disease, cancer, chronic lung disease, stroke, Alzheimer's and diabetes as some of the top chronic illnesses in the country. As the Baby Boomer population ages, many of them will have a chronic illness which may require more care or even specialized care. This could mean that many home healthcare workers may need to specialize in a particular type of care, such as memory care or heart and stroke care in order to meet the needs of an aging and ill population. According to Nurse Journal, the demand for RNs will grow across all industries over the next several years, with a focus on managing chronic illness.
The Issue of Vacancies
Unfortunately for those in need of care and for those currently in the field feeling the pressure, there are a lot of vacancies in the healthcare field, including home health. This also means that there are plenty of job openings for those looking to make home healthcare their chosen career field. As the need for more healthcare workers rises over the years with the increasing elderly and chronically ill populations, more and more jobs will need to be created that will need filling. These jobs will range from working in a home care agency's office to nurses to home health aides, with caregivers being expected to know how to care for many chronic illnesses.

A Breakdown of the Different Healthcare Jobs
Let's take a further look at the increased need for healthcare professions now and in the coming years. The U.S. Bureau of Labor Statistics (BLS) estimates an increase in all of the healthcare jobs listed below, as well as many other jobs not listed. This data looks at a ten year period from 2016 to 2026.
Medical Billers and Coders: While other secretaries and administrative assistants are expected to decline from 2016 to 2026, the BLS projects medical secretaries, including billers and coders, to increase by 22% in that same time period!
Home Health Aides: These home health employees work directly with patients, often assisting them with daily living activities. The BLS estimates that this job field will grow by a whopping 41%! One reason for the increased need for home health aides is due to an increasing elderly population, many of whom suffer from chronic conditions that require more care. The job growth for home health aides is expected to increase past 2026 due to the continued growth of an aging population and their pivotal role within home healthcare agencies.
Nurses: Nurses, especially registered nurses (RNs), are expected to see a 15% increase, according to the BLS. Because they are a pivotal part of the many home healthcare agencies, like home health aides, there will be an increased need for nurses beyond 2026.
Social and Human Service Assistants: These workers provide support to patients and their families, including social work. According to the BLS, this job field is expected to see a 16% increase from 2016 to 2026.
Medical and Health Service Managers: Even those who run entire medical facilities or departments are expected to see a 20% increase over this time period. Again, this is due in large part to the growing aging population.
Conclusion
If you are ready to start your career in the home health care industry, or you are ready to make a switch, All American offers many great benefits including a higher salary and direct deposit of your paycheck! Check out our Career page to see what open positions you can apply for today!
Discover Our Services: caregiver employment agency | home care facilities near me | live in home care for seniors | home health education | 24hr care at home | homecare nursing agencies | philadelphia center for aging.