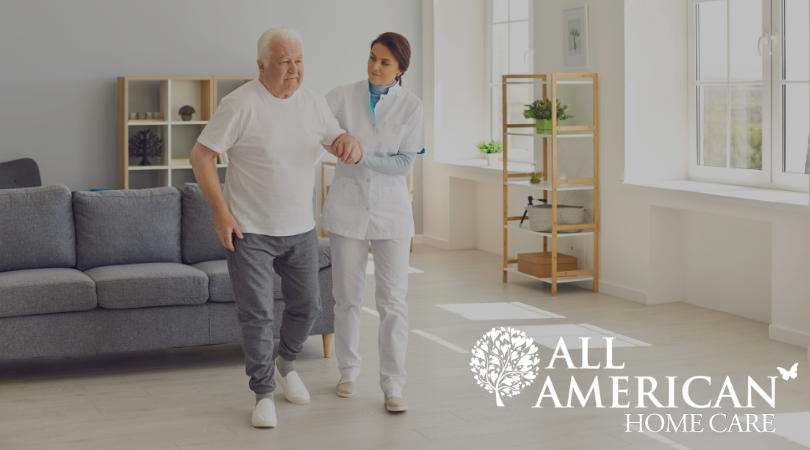 How to Love Your Job as an Elder Caregiver
July 06 2021
5 Tips to Bring Joy to Your Job as a Caregiver for Seniors
Caring for seniors can be a huge responsibility. Limited mobility compounded with feelings of depression that seniors often experience, deteriorating memory and the need to attend to multiple chronic conditions can make the job very demanding. Add on long work hours, odd schedules, being on your feet most of the day and life in general and it can all lead to burnout.
However, it is important to love your job, especially when you are a caregiver! If you love what you do, you take pride in your work and you provide better care for your patients. Here are our top tips to help you love your job as an elder caregiver.
Make a Connection
1 Instead of just going through the daily motions of work, make real connections with your patients. Get to know them and let them get to know you. This can add real joy to your daily work and it helps build a trusting relationship between you and your charge. When you truly get to know your patients on a more personal level, you understand what makes them tick and you will even notice smaller changes in their mood or behavior, which can help you spot changes in their health faster, leading to better and more personalized care!
Ask for Help
2 Remember that we can't always do everything on our own and that it is okay to delegate when appropriate or ask for help when you need it. You are part of a team for a reason! Asking for help and sharing the load can help you avoid being too exhausted to care for your patients, risking an accident that can put you and your patient in danger.
Find a Good Work-Life Balance
3 Your career is not the only thing that defines who you are. You have a whole life outside of work so it is important to find a good work-life balance. Some tips to help you find that balance include not bringing work home with you and taking some time each week to enjoy something fun with family or friends. Also, it's key to remember that any job is rarely how we dream or believe it should be. So don't let others' expectations of what you are supposed to be stop you from enjoying what you are currently doing!

Have a Self-Care Routine
4 Connected to a good work-life balance is having a self-care routine. There is no right way to do self-care so find what works for you, whether it is reading a chapter from a book each day, painting, gardening, hiking or even a weekly hot bubble bath. The key is to do what works and stick to it! To ensure that you stick to that self-care routine, schedule it into your calendar.
Work for a Company that Appreciates You!
5 One of the biggest things you can do to love your job as an elder caregiver is to work for a company that appreciates you and all the hard work you do! When a company recognizes and rewards you appropriately, you'll feel more joy and pride in the work you put in each day! Choose a company that offers a good salary and other benefits like paid time off. It's also important to work for a company that values your input as well as diversity and a friendly work environment.
Experience the All American Difference today! Our company understands that our most valuable asset is the employees that work for us! We offer:
A higher salary
A $350 signing bonus
A friendly work environment
Spanish speaking personnel
Direct deposit of paycheck
Convenient location
It's time to dream big again! Visit our careers page today to apply for your new job.