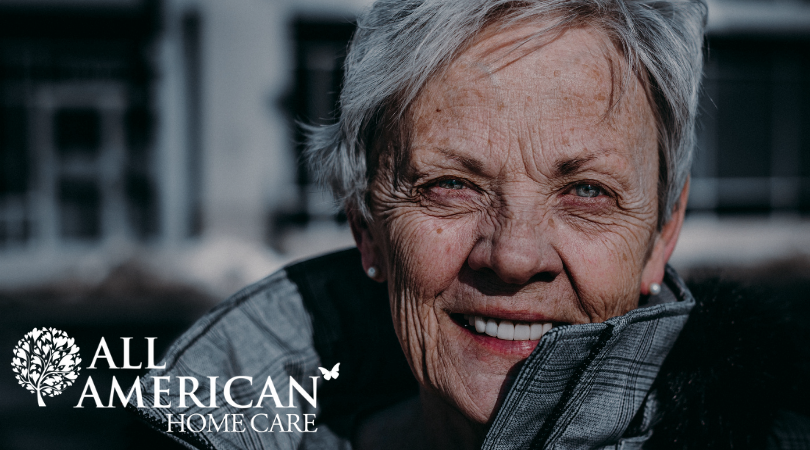 What is Elder Care?
June 29 2021
And How it Differs from Home Healthcare
If you have an elderly loved one, you might be thinking about getting them some help so they can continue to live at home safely. Receiving help or care at home is often referred to as "aging in place" and has become much more popular than moving to a senior living center. In fact, it is often seen as much more cost effective for many seniors because you are only paying for the care itself, rather than care and rent for an apartment.
While many people use the terms elder care and home healthcare interchangeably, they are in fact, two very different things. First, let's take a look at what the differences are between the two types of care.
What is Elder Care?
Elder care, also called senior care or home care, is a specialized care designed to meet the needs of elderly citizens. Elder care encompasses many different forms of care, including adult day care, companion care, transportation services and assistance with daily living activities. These forms of care are designed to help seniors get around, do housekeeping, run errands and other daily living activities such as eating, bathing or dressing. It also offers socializing, helping to stave off feelings of isolation and depression due to an otherwise lack of social interaction.
What elder care does not include is care for specific medical conditions or any general health care checks, such as routine checking of vitals. While some companion care aides can remind your loved one to take their medication, or perhaps ensure they are taking the correct medication, most cannot perform injections of medications or other forms of medical services.
When You Need Elder Care: If your loved one just needs some companionship or help with daily living activities, but does not need medical care for specific conditions received in the home, then elder care is the right choice for you and your family. You might consider hiring an agency that provides both elder care and home care for your loved one. This ensures that your loved ones' needs can continue to be met as they change. 
What is Home Healthcare?
Home healthcare is essentially medical services received in the comfort of your own home. These services can be general or specialized, such as in memory care or care from chronic conditions like lupus or diabetes. Home health care for your loved one provides an entire team from home health aides to nurses to doctors that help you to care for your loved one at home. This team works with you and your elderly loved one to form a care plan. They also help with a myriad of other healthcare services including but not limited to:
Routine vitals checks
Medication administration (including shots)
Physical and speech therapy
Counseling and emotional health services
Blood work and other testing
Care for acute and chronic conditions
Care for specialized conditions such as Alzheimer's or other forms of dementia
Cancer treatment and recovery
Palliative care (comfort care that is done in conjunction with life saving health care treatments)
Also, you should not confuse home healthcare with home hospice. Hospice ends all life saving medical treatments and focuses solely on providing comfort care to the patient. While some medical services are provided, such as vitals checks and medication administered to relieve pain and discomfort, all other medical treatments are ceased.
When You Need Home Healthcare: If your elderly loved one suffers from a chronic condition or has cognitive issues such as dementia, home healthcare is the right option for you. This will ensure that your loved one is receiving the medical treatment they need in the comfort and safety of their own home. Many home healthcare agencies can provide companionship care as well as medical care for those who need both, such as when family members do not live close by or are unable to help in the daily care of their loved one. 

What to Look for in an Elder Care or Home Healthcare Agency
We understand that searching for the right agency for you and your loved one can be a huge undertaking and one of the most important decisions you can make. There are several factors you should take into consideration when looking for a great agency, whether it's for elder care or home healthcare, including:
Certification and licensing of the agency and its employees
Whether the company does background checks on its employees
Referrals and recommendations from your loved ones doctor, social workers from the local hospital, and even family and friends with personal experience
The agency's policies on communicating with family
Availability, such as 24 hour care vs. a few hours a day
Language and culture (if a care provider can communicate with your loved one in their preferred language and the ability to respect one's culture)
For home healthcare, whether or not they have specialists on hand to treat specific health conditions
Be sure to research your choices carefully. Don't be afraid to ask questions and interview your top choices. It's key that you have a good relationship with your care agency and that you feel confident and comfortable with them.
If you are in need of elder care or home healthcare, All American Care can provide both services in the comfort of your loved one's own home. Our compassionate team approaches patient care the same way we would with our own family. Learn more about our services on our website today.
Discover Our Services:
home health jobs hiring near me
|
care home health agency
|
elderly medical care
|
home care school near me
|
cost of 24hr home care
|
nursing in home care
|
philadelphia senior services
.