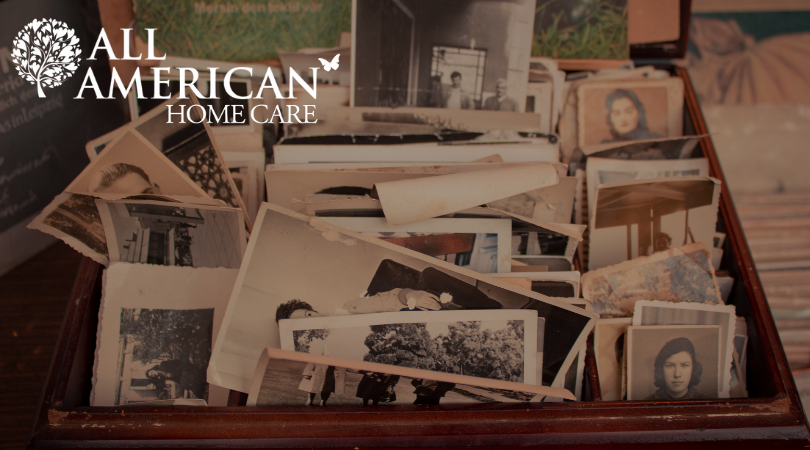 7 Ways to Help Support Dementia Patients
May 18 2021
These Tips will Help Increase the Quality of Life for Dementia Patients
Caring for someone with Alzheimer's Disease or another type of dementia is stressful and an intensely emotional journey. This disease ravages the brain and causes memory loss, mood changes (including becoming angry or even violent) and communication issues. It is progressive and the symptoms get worse over time. Currently, there is no cure for dementia and treatment is limited. This means that the care you give will be focused on their quality of life.
Prepare for the Road Ahead
1 It is key that you prepare for the road ahead. As the disease progresses, you'll meet new challenges. However, by preparing for what is to come, you can help reduce your frustrations and foster reasonable expectations. The family caregiver should consult with the patient's medical team and consider long-term care options.
Hiring long-term care that specializes in memory care can make a huge difference. This care team is specially trained to help you and your loved one navigate the bumpy road ahead and can help you plan for the future. This team of medical staff will help form a personalized care plan that can include making adjustments to the patient's home, diet, medications and more that will increase the quality of life for the patient. They are also there to support the family with information, resources and respite care.
Change Your Communication
2 While it is frustrating dealing with someone who suffers from memory loss and communication issues, remember that it can be just as frustrating, if not more so, for the patient. When you get frustrated, it can really affect the patient. Changing the way you communicate can help keep the patient calm and less agitated. So don't become frustrated when you notice the patient having issues communicating with you. Instead:
Empathize with the patient
Make them feel safe so that communication will become easier
Give them plenty of time to speak so they do not become confused or agitated
Speak simply and slowly while still being specific about what you need them to do (i.e. don't say, "Sit down" instead say, "Sit in the blue chair.")
Call them by their name when speaking with them
Use yes or no questions instead of open ended ones
Repeat yourself if necessary
Try finding a different way to say something if it's not being understood
Smile, use eye contact and other forms of body language to promote feelings of safety and love
When things do get bad, it can be hard to calm the patient down. However, using distractions or rewording the truth can help. For example, if the patient asks, "Where is my mother?" it is better to say, "She is not here right now" rather than explaining they passed away many years ago. Be sure to also avoid correcting them on memories especially if they are imagining themselves somewhere else and doing something else. It is best to acknowledge it and then distract them with a different activity.
Make a Personal Connection
3 Connect with the person behind the disease. If you are a professional caregiver, take time to learn about the person's history so that you have something to talk about. Not only can it help the patient reminisce, but it will help you better understand them. This can help you relate to them and build a relationship of trust.
For family, take time to reminisce with your loved one. While short-term memory loss is a classic symptom of dementia, long-term memories aren't completely forgotten. Sharing stories or looking through old photo albums can help to bring your loved one joy. You can also try doing an activity together that they love, such as walking in the garden or painting. If you find your loved one getting frustrated with not being able to do something, suggest a new activity.
Make the Surroundings Dementia Friendly
4 Dementia can sometimes skew the way things are viewed. A shiny floor could look slippery or wet and carpets with swirl patterns can look like snakes to them. Work with the care team to make the home of your loved one safe and dementia friendly. It may also be a good idea to label how things work, such as the remote control. Making these changes can help keep the patient from becoming agitated or scared.
Set a Routine
5 Develop a daily routine that will help promote familiarity and comfort. Be sure that plenty of time is given to do each task. It is important to keep in mind that these routines won't be set in stone, but they do offer consistency, which is very comforting to someone suffering from dementia. Including cues in the daily routine can also be helpful. Such a cue can be opening the blinds in the morning to signal the start of a new day. Be sure to involve the patient as much as possible in these daily activities to help give them a sense of purpose and independence. Allowing them to do what they can as long as it is safe is about dignity and respect for the person.
Have Patience
6 Above all, always have patience with your loved one or the patient. It can be frustrating and saddening to see the patient suffer in such a way, but with patience, you can help keep the mood happier and keep the patient from becoming agitated, scared or even angry.
Practice Self Care
7 When caring for someone with dementia, it can be easy to set aside your own health and needs. However, this can lead to burnout and possibly resentment. Make sure that you take time to practice self care, whether that is having some quiet time to yourself for 15 minutes each day, doing some yoga, reading a book or hanging out with friends. If you are a family caregiver, be sure to take advantage of respite care. You'll be able to get errands done or just have some "me time" while still knowing that your loved one is in good hands.
Ready to Make a Change?
Do you need help caring for a loved one with dementia? All American Care offers exceptional memory care. Our highly-trained care teams treat your loved one like their own family and ensure their safety and health. Contact us today to learn more.
Or perhaps you are ready to make a change at work or start a new career? Start a new rewarding career caring for others with All American! We offer great benefits such as a higher salary and direct deposit of your paycheck. Visit our careers page and apply today!