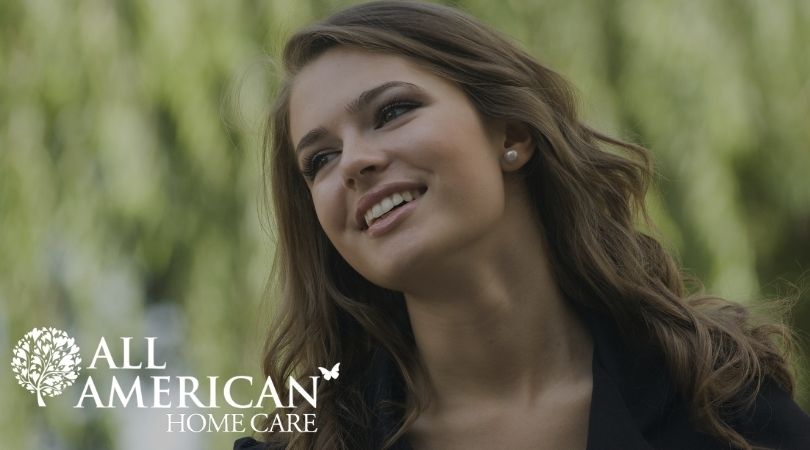 Simple Ways to Bring More Joy Into Your Work as a Home Healthcare Nurse
April 27 2021
7 Tips to Love Your Job Even More
Sometimes it's easy to get bogged down in mundane tasks or to feel overwhelmed in your job. Constantly feeling like this can lead to burn out, stress and even anxiety. Not to mention that your mood can have a huge impact on your patients and their families.  But it does not have to be this way! It is possible to find joy in your everyday tasks as a home healthcare nurse or when the going gets tough.
Focus on the Purpose of Your Task
Instead of just going through the motions, focus on the purpose of the task at hand. It's easy to zone out on tasks that require less brain power and you may not even feel motivated to do some of the mundane parts of your job. But remember the purpose behind these tasks. Remember why you are doing this and who could be affected if you don't focus and do your best. This will give you the motivation to do even the simplest task and leave you with a sense of pride of a job well done when you are finished.
Don't forget to also bring joy to your patients. When you focus on helping to make them happier, it can lift your own mood in turn. Even doing small things to make your patients happier and feel better can bring you joy in your work.
Change Your Mindset
If you find yourself feeling negative about an aspect of your job, change your mindset. Negative feelings only lead to dread. Instead, make a mental choice to be more positive about the things you don't especially enjoy doing. Choosing to be positive can improve your attitude and though it may be hard at first, gradually you will find yourself feeling more positive and happy at work.
Remember Why You Became a Nurse
When things get tough or they feel repetitive, remember why you chose this profession. While being a caregiver can be tough, the good that you can do for others is probably a huge reason why you chose this career path. Write down a list or keep a list on your phone of the reasons why you became a nurse or why you love your job. Keep that list with you and pull it out when you are feeling stressed, overwhelmed or burnt out.
Take Breaks
Fit in regular breaks to help you stay motivated and focused at work. While it can be difficult to find time as a caregiver to do this, something as simple as taking 5 minutes to breathe, stretch or even just watch a fun video can help lift your mood. And when you come back from your break, you'll be feeling motivated and ready to go!
Set Goals
Goals are a great way to help keep you motivated. It doesn't matter if your goals are big or small, setting them helps to hold you accountable. And when you meet your goal or exceed it, you'll feel accomplished and more positive about your work in general.
Savor a Job Well Done
No matter how small the task, take a minute to enjoy the positive feelings you get after a job well done. This will help you take pride in your work and leave you feeling accomplished. Don't be afraid to pay yourself a compliment; this can go a long way in helping you appreciate the importance of even your everyday tasks.
Find a Great Company to Work For
Even when you do your best work and shift your own mindset, you can still find yourself feeling down when the home healthcare agency you work for isn't great. Be sure to find a workplace that fits well with you and appreciates you. Look for an agency with a friendly and positive work environment and rewards you for the hard work you do with a good paycheck and time off. When the company you work for appreciates your hard work and your co-workers are fun to work with, you'll find yourself loving your job even more!
Conclusion
Being a caregiver can be tough work. When things get tough or monotonous, sometimes it can be hard to find the joy in your work. But by shifting your mindset, focusing on our patients and caring for your own well-being, you will find more joy in your work as a home healthcare nurse.
Want to work for a great company? All American believes its employees are the heart and soul of the company! We offer:
A higher salary
Direct deposit of paychecks
A friendly work environment
Convenient location
Spanish speaking personnel
And generous paid time off after one year of full-time employment
Visit our careers page today to apply for a job you'll love!