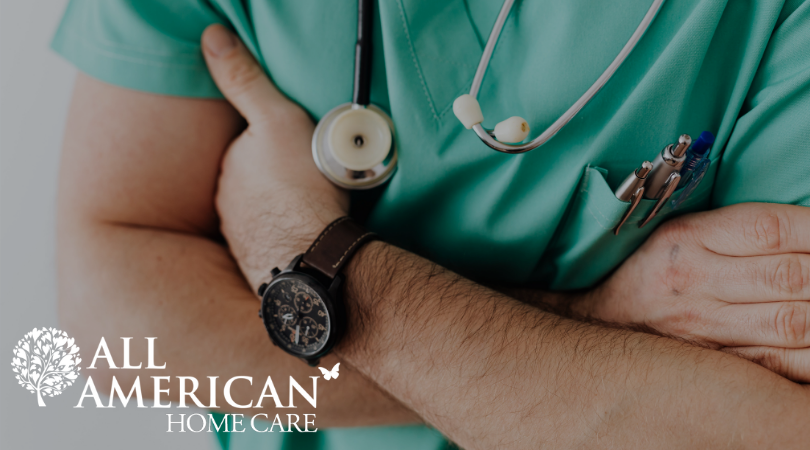 How to Love Your Job in Healthcare: Tips for Hospice Care Workers
March 09 2021
Good Reminders for When You Have a Tough Day as a Hospice Worker
Hospice care can be some of the most difficult work because of the emotional toll it can take on you. It takes a special kind of person to be a hospice worker, coming face-to-face with death each day. While hospice isn't all doom and gloom, we know it can be tough to get through the day sometimes. Here are our tips to help you love your job as a hospice worker, even on the toughest days.
It is an Honor and Privilege
Remember that it is an honor and a privilege to help someone at the end of their life. Easing a person into death is not about decelerating care, but about accelerating care, specifically comfort care. Hospice is about ensuring comfort in a person's final days so that they can enjoy the time they have left.
Making Deep Connections
As a hospice worker, you have the opportunity to really get to know your patient as a person and not just as a diagnosis. You get to hear their stories and learn from them and this can lead to a deeper relationship and a more meaningful connection. Sometimes this is what makes hospice so hard–getting to know someone only for them to leave this world weeks or months later. But it's important to know that it is worth it. In many ways, you become part of the family during these trying times and those deeper connections are what makes this work so fulfilling and rewarding.
You are the Rock
Hospice is a difficult time for both the patient and the family, but you have a chance to be that stable force in their lives, guiding them through the process. This allows you to be so much more than a nurse or home hospice aide. You have the chance to provide education and reassurance to the patient and their family. You also will be that shoulder to cry on or the ear to listen. You may even help resolve conflicts or be asked to pray with the family.

Each Day is Truly Different
This may also be true for other healthcare work, but for hospice, each day will present you with new challenges from which you will continue to grow and learn from.
You Make a Difference
When you are having a tough day, remember that you are making a huge difference in the lives of your hospice patients and their families. You will often hear family members say, "We couldn't have done this without you." This makes all the hard work worth it. Being able to help people during the most difficult time of their life is very fulfilling.
Take Note
Remember to jot down the reasons why you love your job as a hospice care worker. Carry this list with you and on your bad days, pull it out to remind yourself why you chose this honorable work.
Reflect at the End
During the day you experience a lot of emotions, but you don't always want to take that heavy burden home to your family. At the end of your day, talking to your colleagues can help. Who better to know what you are experiencing than your co-workers!  On your drive home, also consider spending some time reflecting on the day. Working through your emotions and thoughts before you walk in your own door can help improve your life at home and your own personal relationships.
Practice Self-Care
To combat the heaviness you carry from your work, practice self-care. Take time to do something that you love. Spend time with family and friends. Appreciate the simple things in life, like getting coffee. Practice yoga or meditation. Use calming breathing exercises when you feel anxiety bubbling up. Take a hot bath or get a massage. Just do something that makes you happy!
Conclusion
Hospice work is both challenging and uplifting. It can be hard to see death or watch others deal with the death of their loved one. But it can also be rewarding to know that you helped people during one of the most difficult times in their life. Remember, hospice is not about death, but is a celebration of life.
Discover Our Services: nursing jobs allentown pa | healthy american home reviews | how to find home care for elderly |
hha certification pa | 24 7 in home health care | at home nurse | area wide aging agency.