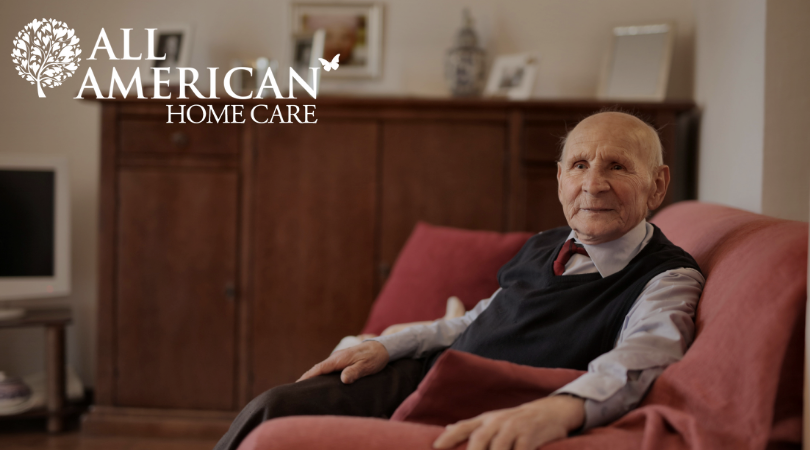 Aging in Place: Why Home Healthcare is on the Rise
September 03 2020
The Many Benefits of Home Healthcare Make it a Popular Choice Among Seniors
Recently, more and more Americans are learning about the benefits of home healthcare. From healing at home after an accident to going through cancer treatment to aging in place, home healthcare can benefit many people with many circumstances. However, the largest growth in home healthcare has been seen in elder care.
We are all creatures of comfort and there is nothing more comforting than being in your own home. More and more older Americans are choosing to stay at home and age in place, but it's not just the feeling of ease in our own homes that makes home healthcare a benefit. Here are four beneficial reasons why home healthcare is on the rise.
Comfort is Healing
1Did you know that feelings of comfort could speed up recovery? As we age, we may require surgery to help our bodies stay more mobile. Recovering at home is more comfortable and studies have shown that higher levels of comfort can help to speed up recovery time.
Home healthcare also offers memory care for those suffering from dementia. Being in familiar surroundings can ease feelings of anxiety and stress that being in a long-term care facility might induce. Not only is it less stressful for dementia patients to be at home, but it can also keep them from hurting themselves or others, which could happen if they get upset. The same goes for those who may have experienced some recent psychological trauma.
More Independence and Flexibility
2Being in your own home offers a greater sense of independence. The feeling of independence can lead to greater happiness and less depression, which is a common ailment among the elderly due to feelings of social isolation. Seniors aging in place have the ability to do things on their schedule. They can eat when they want, continue their hobbies and create a schedule and sense of normalcy that works for them.
Unlike home healthcare, many long-term care facilities have rigid schedules and routines which can make it hard for families to visit their loved ones when they have time during their busy schedules. With home care, seniors can have unlimited access to their loved ones and allows for more flexibility for family members visiting. This means less stress for everyone. It also means that seniors suffer less depression because they have more access to their family.
Cost Saving
3Being on a fixed income can mean pinching pennies. However, the cost of home healthcare is less for the majority of patients. In fact, one study found that for those with acute conditions, the cost of care was nearly 40% lower than being in a hospital. It can also be cheaper than having to pay full room and board at a long-term care or assisted living facility, especially if your loved one already owns their home. The median cost of assisted living in the U.S. is around a whopping $4,000 per month, which can be more than the cost of a monthly mortgage or rent in many parts of the country. And if your money runs out, where do you go? That is why many seniors are choosing the safer option of staying at home. It is not just the place that you live that is cheaper. Most home healthcare agencies can work with family caregivers and/or let you order services à la carte, meaning you only pay for the services you need, making it cheaper for you.

Wide Variety of Services
4Home healthcare offers a wide variety of medical and personal services for seniors including companionship care, health care and when the time comes, home hospice. Home healthcare has much of the same medical technology found in long-term care facilities and hospitals, including the ability to do lab work and even X-rays with a portable machine. Here are just some of the services you can expect from most homecare agencies provided by doctors, nurses, therapists and home health aides:
General medical care such as monitoring vitals
Use of medical equipment such as ventilators, feeding tubes, ostomy/gastrostomy care and even portable X-ray machines
Physical and occupational therapy
Speech therapy
Medical social work
Supervision of medications
Specialized care for those with chronic illness and conditions such as MS, ALS, Traumatic Brain Injury (TBI) or spinal cord injury
Memory care for patients with dementia
Mobility assistance
Help with daily living activities such as personal hygiene, toileting, dressing, meal assistance and light housekeeping
Companionship
Hospice and comfort care
Many of these services can be ordered à la carte from most home healthcare agencies, allowing you to tailor services to your needs.
Conclusion
Home healthcare allows seniors to age comfortably in place, enjoying their things on their own schedule and having better access to their loved ones. This means a speedier recovery from acute illness, comfort and familiarity for those suffering from dementia, less depression and stress, and a better sense of independence. And all of these benefits can even come at a lower price.
If you or your loved one are ready to experience the joy of aging in place, My All American Care offers exceptional elderly home care in Pennsylvania. Contact us today for a free consultation.