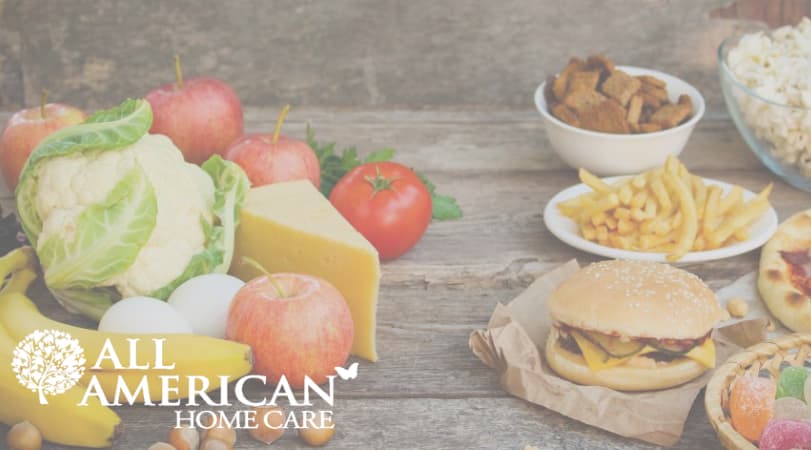 Pureed Food Recipes for the Elderly: Dysphagia Diet Level 1
July 02 2020
Pureed Food Recipes for the Elderly: Dysphagia Diet Level 1
Dysphagia refers to a condition or a symptom in which it is difficult to swallow. This condition is more common among the elderly and is often the result of muscle or nerve problems. Dysphagia can affect your mouth, your throat, your esophagus, or all three areas. People who have dysphagia may experience choking while eating, gagging when swallowing, heartburn, drooling, vomiting, and more.
Not being able to swallow your food properly leads to a whole host of other conditions, such as malnutrition and dehydration. So, if you are experiencing dysphagia, it is crucial that you take steps to prepare safe-to-eat foods. There are other steps you can take, such as swallowing therapy and tube feeding. Be sure to consult with your doctor before taking any steps to rectify your dysphagia.
Dysphagia Diet Breakdown
A dysphagia diet has 4 levels:
Level 1: This is the pureed food diet level. This is the most limited level and is suitable for those who have moderate to severe dysphagia.
Level 2: You may eat moist foods that require minimal chewing – for instance, gravy with ground meat, soft scrambled eggs, peanut butter, and so on.
Level 3: You may eat soft-solid foods that require a bit more chewing than in level 2. Acceptable foods include fruits and vegetables that are easy to cut, as well as tender cuts of meat.
Level 4: All levels of food may be eaten during this level of the diet, but you should still be careful.
Here at All American Home Care, we understand the importance of food safety in the lives of those with dysphagia. We would like to educate you about how to prepare delicious, yet easy-to-swallow meals for yourself or for somebody else in your life who has dysphagia. So, today, we are going to take a look at suitable recipes for level 1 of the dysphagia diet. All of these will be pureed food recipes for dysphagia. You will need either a blender or a food processor to be able to make these, as this is the best way to puree food.
Guidelines for Creating Pureed Food for Elderly People
Perhaps you have been wondering how to prepare pureed food for the elderly. It doesn't have to be difficult, but you should still use caution as dysphagia is a serious condition.
What Foods Should You Puree?
When planning out your daily pureed foods list, try to include meals that adhere to the basic four food groups: milk, meat, fruits/vegetables, and breads/cereals. You should aim to have 2 servings of milk, 2 servings of meat, 4 servings of fruits/vegetables, and 4 servings of breads/cereals per day.
How Can You Puree Food for Elderly People?
Pureeing food for the elderly is quite simple: you simply need to add the ingredients of your choice into a blender or a food processor, along with liquid and an optional thickening agent (flour, arrowroot, etc.). Press the "On" button until your mixture is very smooth. If you find that the mixture is far too thin, add in a bit of your thickener (approximately 1 tbsp). Conversely, if the puree is too thick, you can thin it out with your liquid of choice. For savory dishes, vegetable broth is a great choice, while apple juice is better for sweet dishes.
What Should the Final Texture Be Like?
A properly pureed meal should not have any lumps, chunks, pulp, or seeds.  The texture should be smooth and pudding-like; dry, crunchy, chewy, runny, and sticky textures can be dangerous for people who require a level 1 dysphagia diet.
Are There Any Foods That I Should Not Puree?
To create the smoothest puree, you should avoid the following foods: stringy vegetables, pulpy fruits, dry cereal, grains with seeds, and hard cheeses.

Pureed Food Recipes for Adults
Contrary to what you might think, pureed food for seniors can be absolutely delicious! These recipes will please your taste buds while also being safe to eat and chock-full of nutrients.
Coconut Mango Puree
Food Group: Fruits/Vegetables
Ingredients:
1 mango
1 can coconut milk
Directions: This delicious puree is perfect for breakfast, or for whenever you feel like you need a tropical vacation. And it couldn't be easier! All you need to do is add a ripe mango and ½ to 1 can of coconut milk into a blender or food processor and mix. If you don't want to deal with cutting up a mango, you can buy frozen mango chunks at the grocery store. If you want to jazz things up a bit, you can add a bit of lime juice to give the dish a tasty sour tang.
Savory Beet Puree
Food Group: Fruits/Vegetables
Ingredients: 
1 beet
1 cup Greek yogurt
1 tbsp olive oil
1 tsp. fresh dill or dried dill
½ tsp garlic powder
Pinch of salt
Vegetable broth (to thin out, if necessary)
Directions: You will be shocked when you see the bright purple hue of this dish! And it tastes as great as it looks. Preheat your oven to 400 degrees Fahrenheit. Cut your beet and toss it on a baking sheet with a little bit of olive oil and a pinch salt. When the oven is preheated, put the baking sheet in the oven for 40 minutes, using a spatula to flip the beet pieces about halfway through.
Once you remove the beet pieces from the oven, let them cool for a few minutes. Then, add them to the food processor, along with the Greek yogurt, dill, and garlic powder. Give it a few pulses and check to see if the texture is thin enough. If it's too thick, go ahead and add in some vegetable broth.
Fresh Pea Soup
Food Group: Fruits/Vegetables
Ingredients: 
1 cup peas (fresh or frozen)
2.5 cups chicken broth
1 tbsp. diced onion
1 tbsp. butter
2 tsp. Flour or similar thickening agent
Pinch of pepper
Pinch of ginger
Directions: This savory pea soup is perfect for enjoying on a sunny spring day! Add peas, onions, and chicken broth into a saucepan and cook on medium heat until the vegetables are tender. Stir in the ginger, butter, and pepper until the pepper has melted. Put the mixture into your food processor or blender and blend it well. Pour the blended mixture back into the saucepan and add your thickening agent. Bring the soup to a boil, then let it simmer for 5 minutes.
Easy-Peasy Chicken
Food Group: Meat, Milk, Fruits/Vegetables
Ingredients: 
½ cup milk
½ cup cooked shredded chicken
½ cup canned, drained vegetables (such as carrots or peas)
Directions: If you are short on time, this chicken recipe can be done in just a couple of minutes. Simply throw all of the ingredients into your blender or food processor and blend it well. Enjoy!
Lobster Bisque
Food Groups: Meat, Milk
Ingredients:
2 ½ cups of milk
1 can of lobster meat
1 tbsp. butter
1 tbsp. flour
1 tsp. salt
1/8 tsp. celery salt
¼ tsp paprika
Pinch of pepper
Directions: You can save yourself a trip to Red Lobster by making this tasty dish! Add all of the ingredients except for the canned lobster meat into your blender or food processor and blend them together. Add in the lobster meat and blend the mixture again. Next, pour it all into a saucepan and bring it to a boil while stirring. Strain the soup, and then it is ready to eat.
Sweet Apple Bread Puree
Food Groups: Bread/Grains, Fruits/Vegetables
Ingredients: 5 slices of whole wheat bread
¾ cup apple juice
½ tbsp flour or a different thickening agent (optional)
Directions: Sometimes, you need the comforting hug of carbs, which this meal definitely provides. Place your slices of bread into your blender or food processor. Gradually add in your apple juice while pulsing the bread. After all of the juice has been added, finishing pureeing the mixture until it is smooth. If the mixture is too thin, add in the flour or another thickening agent.
Pumpkin Cauliflower Curry
Food Group: Fruits/Vegetables
Ingredients:
8 oz cauliflower
8 oz pumpkin
1 cup water
1 tbsp olive oil
1 tbsp curry powder
Dash of pepper
Greek yogurt (optional)
Directions: This recipe is a little more on the involved side, but the warm and subtly spiced flavor will make your efforts totally worth it. First, chop up the pumpkin and the cauliflower into small cubes. Heat some oil in a wok and add in your curry powder; stir the mixture until it is fragrant (about 1 minute). Add in the pumpkin and stir it for 2 minutes. Then, add the water and let it come to a boil. Leave the mixture boiling for 5 minutes, stirring occasionally. Next, add in your cauliflower and reduce the liquid from a boil to a simmer. Let it simmer for 2 minutes. Add in the yogurt (optional) and allow it to simmer for 2 more minutes.
Next, put your curry into your blender or food processor and add your pinch of ground pepper. Blend until the curry is completely smooth.
Beef and Sweet Potato Puree with Thyme
Food Groups: Meat, Fruits/Vegetables
Ingredients: 
8 oz cubed beef steak with fat removed
2 peeled, cubed sweet potatoes
2 cups reduced-sodium beef stock
1 tbsp thyme leaves
Directions: This warming recipe is perfect for a cozy winter evening spent by the fireplace. First, place all of the ingredients into a medium-sized saucepan. Turn your stove's heat to medium and bring the mixture to a boil. Then, reduce it to a simmer and leave it alone for 25-35 minutes. Take it off the heat once the sweet potato and steak cubes are tender.
Let the mixture cool for a few minutes and then transfer them to a blender or a food processor. Blend until a completely smooth puree has formed; add in some more beef stock if necessary. Enjoy!
Chocolate Avocado Pudding
Food Groups: Milk, Fruits/Vegetables
Ingredients: 
2 ripe avocados, peeled and pitted
½ cup cocoa powder
½ cup coconut milk
½ cup brown sugar
2 tsp vanilla extract
Dash of ground cinnamon
Directions: This decadent dessert can be enjoyed guilt-free! Combine all of your ingredients into a blender or food processor and blend until it is smooth. Next, put the pudding into a container and chill it in the refrigerator for approximately 30 minutes.
Watermelon Sorbet
Food Group: Fruits/Vegetables
Ingredients: 
1 cup seedless watermelon, chopped
2 tsp lime juice
1 tsp honey or agave
Directions: This refreshing dessert will keep you cool on a hot summer day. Freeze the chopped watermelon overnight or for at least several hours. When it is ready, add it to your blender or food processor, along with the honey (or agave) and lime juice. Process the sorbet until it is completely smooth.

What If I Can't Make Pureed Diet Recipes for Dysphagia?
Perhaps you don't have the time necessary to create pureed foods, or maybe you don't have a blender or a food processor. Or, you might be worried that you won't be able to ensure a proper texture for the food. No matter what the reason is, you could benefit from purchasing pre-made pureed foods.
So, where can you buy pureed foods for adults? It doesn't have to be difficult to find such foods; supermarkets such as Walmart will carry pre-made purees that are commonly sold in bulk. For instance, you can buy a 7-pack case of roasted chicken and veggie puree for $24.30. Walmart offers delivery options, so you don't even have to worry about going to the store to pick up your pre-made pureed food.
If you would like more variety in your pre-made puree options, there are a huge number of companies that solely cater to people who have dysphagia. These companies ship high-quality, nutritious purees straight to your door. These options are typically more expensive than what you can purchase from Walmart or other supermarkets, so you need to determine whether you prioritize cost or quality.
One example of a high-quality company that creates puree is GA Foods. Their meals have many components, providing you with the variety needed to make your dysphagia diet more enjoyable. One example is their turkey breast meal, which consists of pureed turkey breast, sweet potatoes, green beans, and chocolate pudding. Everything is suitable for people who need to follow a level 1 dysphagia diet.
What's Next?
We hope you found this guide to create pureed foods for dysphagia useful! You can get started on any of these recipes or, if you prefer, you can give us a call. We at All American Home Care have expert caregivers who offer 24-hour live-in care, if necessary. If you are unable to make or purchase pureed foods, one of our caregivers can help you!