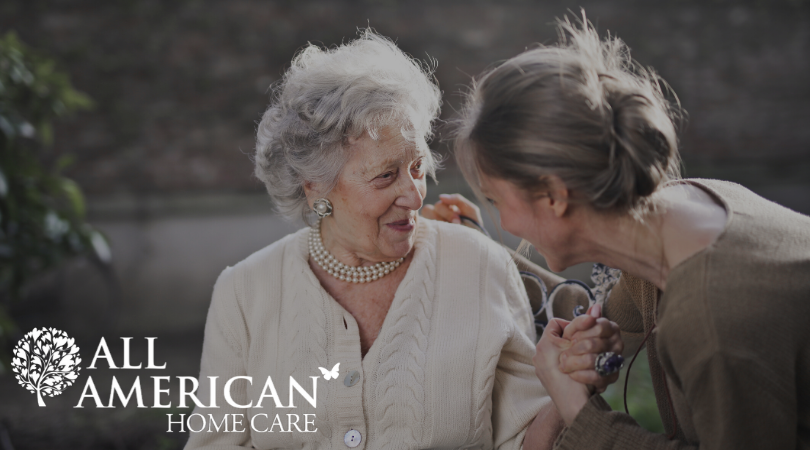 Home Care for Special Needs Adults
June 16 2020
Home Care for Special Needs Adults
Even though most people are used to perceiving home care assistance as a service for seniors, any individual with special needs can benefit from qualified help, regardless of their age. Many people with disabilities work and socialize, being an integral part of the community, and yet need assistance with daily tasks.
Nowadays, with the development of healthcare and its infrastructure, a significant number of special needs adults living independently have the opportunity to enjoy a full life and receive all the necessary support.
The most common ways that adults with special needs can receive healthcare are:
Living independently
Foster homes
Group homes
Adult daycare
Staying at home with family members
Read on to discover the benefits of different types of care options for adults with disabilities.
Special Needs Homes for Adults
There are several options for people with special needs who accept the idea of moving from a place of residence to a new home where they can receive qualified support. The most common housing variants are foster homes and group homes.
Group Homes
If a person with disabilities does not require advanced assistance and medical support and prefers living independently, a group home might be the right choice.
Such a home's group of tenants typically consists of people with similar special needs. Depending on the lodging, a group home may have in-house healthcare personnel and counselors. The main benefit of such a residence type is that the person receives a sufficient level of independence and care while living in a social setting.
To find a suitable group option type "group homes for special needs adults near me" in your browser. There are typically a lot of offers specialized by specific disabilities. Remember to choose a group home wisely by checking licenses and real reviews.
Group homes may be a perfect option for some adults with special needs. However, they are not suitable for people who require support in daily tasks. For such individuals, foster homes might be just right.
Foster Homes
Foster homes offer a great opportunity for special needs adults to receive care in a friendly environment with medical personnel and equipment available 24/7.
The benefits of foster homes for special needs adults are:
The person is under the constant supervision of doctors, nurses, and guards.
The patient has a lot of opportunities for communication, which reduces the risk of social isolation.
The special needs adult does not have to worry about household activities: laundry, cooking, hygiene, etc.
The patient participates in regular recreational activities, such as walks, board games, and masterclasses.
Foster homes have sophisticated rehabilitation equipment that is not always available for installation at home.
Despite the benefits, moving to a foster home usually is stressful for people of all ages. Besides, this type of care does not guarantee individual assistance all the time since the staff members will have other clients to attend.
If the downsides of foster homes outweigh the benefits in your case, we strongly suggest considering qualified home care. Check our webpage for detailed information on our services. Alternatively, give us a call or fill in the contact form online!
Day Care for Disabled Adults
Adult daycare centers are usually open during regular business hours. They can be private or belong to nursing homes, religious institutions, hospitals, or educational institutions. Those who provide care for adults with special needs in daycare centers can be responsible for the following activities:
Control of medications
Provision of food and snacks
Therapy
Organization of social events
Transporting the person to and from the center
Day care for adults with disabilities allows them to achieve a compromise between socialization, living with the family, and safety during the day. However, such centers typically do not provide advanced healthcare. Besides, the person with special needs will spend most of the time in group activities, rather than receiving personal assistance.

Professional Home Health Care for Disabled Individuals
An option for those adults with special needs who prefer not to leave their place of residence is qualified home care. It is an excellent service that provides professional help on different levels.
A qualified nurse with knowledge of adult special care can significantly improve the quality of life of a person in need of assistance. Alongside the psychological subtleties of working with disabled people, a healthcare professional knows what the person needs to feel better.
This option is great for adults with special needs living with their families and those who prefer to reside independently.
Home care for adults with special needs has the following benefits:
The nurse visits the place of residence, so the patient will not have to leave the comfortable environment.
The caretaker provides qualified medical care.
The healthcare professional supports the person's everyday life: having a shower, walking, get out of bed, etc.
The person feels genuine care and support, which relieves stress and anxiety.
The caretaker provides communication and attention necessary for the person. The helper's goal is to support adults with special needs in activities, such as going for a walk, physical exercises, and more.
The person's relatives can be sure about their family member's safety.
Home care is more economical than sending a relative to a full stay in a foster home.
To make sure that you or your family member are in good hands, trust only reliable caretakers. All American Home Care is a licensed and rewarded company specialized in assisting those in need. Our team provides quality care to every patient at any stage of life. Contact us now to receive a free consultation!
Essentials of Home Care for Adults with Special Needs
If it is time for you or your family member to decide which assistance option to choose, make sure you take the time to make a responsible decision. It should depend on the individual's health state and personal preferences.
Even though there are many special needs adults resources nowadays that claim to provide qualified care, it is best to check if they focus on the essentials.
1
Every person needs to socialize, and adults with disabilities are no exception. There were little or no possibilities for people with special needs to integrate into the community in the past. However, these days, the tables have turned. There are various alternatives to an institutional environment, including professional home care.
It is essential for individuals with disabilities to communicate with friends, family, and caretakers. Socialization can bring joy and fulfillment to a person's life.
Quality of Life
2
People with special needs often go through psychological difficulties related to their disability. It is crucial for such people to feel that they are living fulfilling lives. Caregiving establishments or personal caretakers should have the knowledge of activities to do with special needs adults to provide a fun and pleasant time being for the person.
Safe Environment
3
One of the most rewarding parts of choosing professionals to be working with special needs adults is the decrease in stress levels for both the patient and the family. It is especially true for qualified home care as the person receives assistance without leaving the most comfortable environment.
Our top professionals at All American Home Care ensure that the patient receives all the necessary support physically psychologically. Contact us to discuss your case, and we will find the best solution!