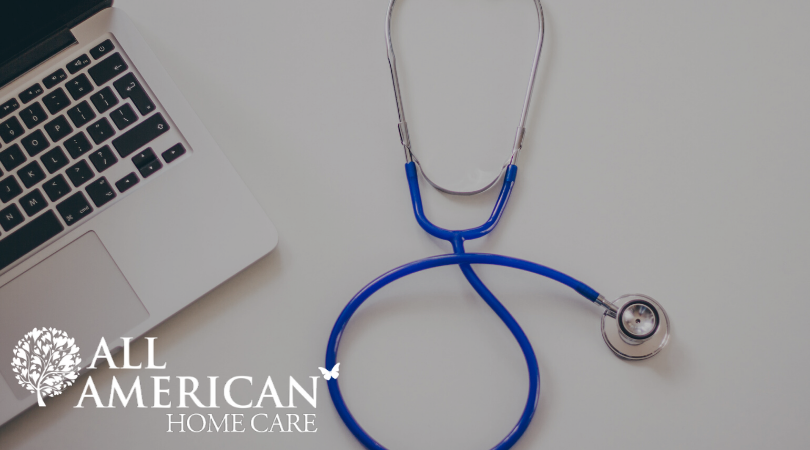 What Does a Home Health Aide do and is it Right for You?
May 17 2020
What Does a Home Health Aide Do and Who Can Benefit from Their Help?
It can be difficult to know if it is time to seek help at home whether you are dealing with a disability, recovering from illness or are experiencing the symptoms of aging. Part of knowing whether or not it is time to seek help at home, and if that help is right for you, is to understand what that help would be. For many, that assistance would come from a home health aide.
What is a Home Health Aide?
A home health aide is someone who assists you with your daily living activities in your home including:
Personal hygiene, including helping with bathing, dressing, shaving and oral health
Light housekeeping, such as laundry, doing the dishes, dusting and vacuuming
Medication monitoring to ensure that medications are taken properly and on-time
Meal planning and preparation and even assisting with eating during meal time
Companionship to ensure that the patient is also mentally and emotionally healthy
Depending on the agency or independent home health aide, some other duties they may help with include:
Organizing schedules and appointments
Providing transportation to appointments or for running errands
Grocery shopping
Helping with physical exercise and at-home therapy exercises
These duties are the same as a personal care aide, but what makes home health aides different is that they have advanced state-approved training and licensing. This extra knowledge means that they are capable of identifying and recognizing medical symptoms in their patients, allowing them to get you help more quickly if you need it. Their training includes:
How to check a patient's pulse, temperature and respiration
How to help with braces and artificial limbs
How to perform other skilled nursing duties
Understanding how to help with specific needs related to illnesses, illness recovery and even hospice care
The Benefits of Care at Home
We've looked at the duties home health aides do, but the benefits of care at home goes beyond help with those activities. One of the biggest benefits is that a patient can receive high quality help and care in the comfort of their own home. When people are more comfortable, they are able to better focus on recovery and treatment. For those with Dementia, staying in familiar surroundings can also be comforting, keeping these patients more calm and happy. Home health aides also bring a sense of independence while maintaining safety, giving you peace of mind.

Who Can Benefit from the Assistance of a Home Health Aide?
Many people can benefit from the help that a home health aide provides. It is not just those who are elderly or in hospice that they can provide significant benefits to.
Elderly and Dementia Patients
If you or someone you love is having a hard time doing daily activities at home due to mobility restrictions, or you notice that a loved one is showing signs of Dementia or Alzheimer's, a home health aide can significantly improve your life or your loved one's life. Home health aides can ensure that you or your loved one are able to move safely about your home and help with things that may have become more difficult to do, such as bathing and dressing. They also provide companionship, which is especially important as we age because we may begin to feel socially isolated and depressed. For those suffering from Dementia, a home health aide can ensure that the patient is eating properly and taking their medications as directed by their doctor.
Those Recovering from Illness or Cancer
If you are recovering from an illness, a stroke or even cancer, a home health aide will not only be able to help you with daily activities but help monitor your recovery and health as well. If you are feeling weak or you are experiencing numbness from a stroke, help doing daily activities will ensure that you are not becoming as frustrated or upset as you would if you were doing things on your own. And because of that state-approved training and licensing, they will be able to properly monitor your health as you recover.
Other Illnesses and Disabilities
If you are experiencing any difficulties doing daily living activities due to illness or disability, you can also benefit from a home health aide. Because of their extra training, they understand how to handle and help patients with back issues, diabetes, amputations and much more. You will have the peace of mind knowing that you or your loved one is in good hands when it comes to monitoring your illness/disability or helping you move about your home or doing transfers.
Hospice and Palliative Patients
Hospice and palliative care are similar in that they are both comfort care. The difference between the two is that hospice is end of life care while palliative care can be done in conjunction with life saving treatments. A home health aide understands this difference and what comfort care provides. The only difference in how care is done for hospice and palliative versus other care, for example, is that bathing may be sponge baths rather than helping a patient in the shower. They may also help more with feeding during meal times as well as assisting more heavily with toileting.
Conclusion
Overall, home health aides provide compassionate care and companionship while assisting you with daily activities that may have become difficult for you to do on your own. And with their state-approved training, they understand and can assist with needs for specific ailments. For many, a home health aide may even become a trusted friend.