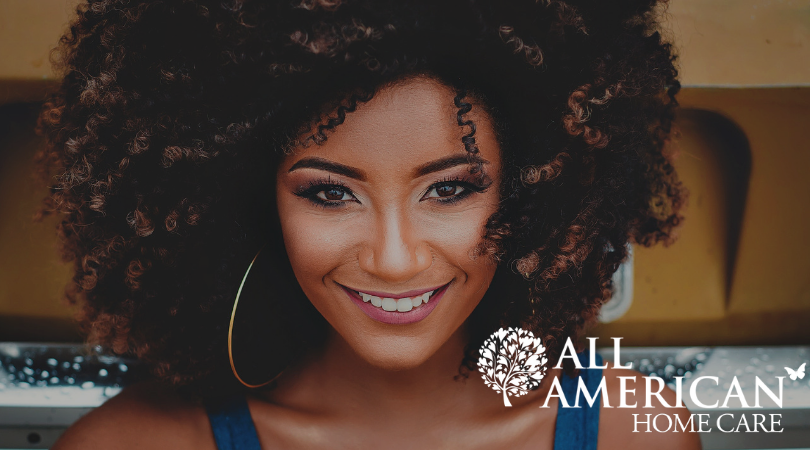 Tips for Staying Motivated in a Caregiving Job
June 28 2018
How to Practice Self-Care
Being a caregiver is hard work. You may work long or odd hours and you are constantly focused on the needs of others while at work. While you chose this career because you are dedicated to helping people, don't forget to take care of yourself. Caregiving can be mentally, emotionally and physically draining and if you don't practice self-care, it will be hard to stay motivated in your chosen career path.
There are some simple things you can do to refresh yourself so you don't get worn out. Practicing self-care can keep you healthy, happy and motivated in a caregiving career.
Self-Care Practices at Work
Take a Lunch! As simple as it sounds, just taking some time to nourish yourself is an act of self-love. Take a moment to recognize the nourishment that you are giving yourself. Also, remember to make healthy food choices so that you have the energy to get through the rest of your day.
Don't be too hard on yourself and remember to give yourself credit when due. We are always our own worst critics. As humans, this can be one of our worst habits. When you begin to criticize yourself, stop and instead think of ways you can learn from the experience. Coming up with a new plan of action, or just noting how you've learned from something is far more positive in thinking than calling yourself an idiot. And, when you do something well, remember to give yourself credit.
Don't be afraid to ask for help. When things get tough, a helping hand can go a long way. Turn to your team members to ask for assistance. Overwhelming yourself can lead to burnout.
When you do feel overwhelmed, take a moment to breath. When you have a chance, such as when you've left a patients home and you are back in your car, take a minute to practice some meditative breathing. This minute of quiet can help you to re-center and refocus your mind in the moment. Once you have calmed down, remember to reach out to your team for help if needed.
Take a moment to do some light stretching.   When you feel your muscles getting tired or tense, take a moment to stretch. This will ensure easier transfer of your patients because you are feeling better.
Remember why you chose this career. Write down a list of why you chose a caregiving career. Keep that list with you or take a photo of it so that you can look at it when you are feeling unmotivated.
Self-Care Practices at Home
Whether you pound it out on the pavement with a jog or sweat it out in hot yoga, you will be keeping your heart and body healthy. This will also keep you limber at work, allowing you to more easily transfer patients.
Practice mindfulness. Take five or even 30 minutes to sit quietly and focus on what you body is telling you and to feel your breath. Focus on the here and now but also notice when your mind has wandered to other thoughts. When this happens, gently bring yourself back to the present. If you are a beginner to the practice of mindfulness, there are many helpful apps you can download on your phone and articles online to guide you through the learning process.
Check in with yourself regularly. Ask yourself some critical questions: "Are you working too much? Do you feel tapped out? What do you need to take away and what would you like to add?" Answering these questions can help you to sort out how you are feeling and help you to reassess your situation.
Take some time to do something you love. We all need a hobby outside of work whether it is reading, painting, hiking, walking or just spending time with family and friends. Doing something you love brings joy to your life and will also help keep you refreshed for another day's work.
Organize yourself. Keep a calendar for work but also write in reminders to take some time to exercise, practice mindfulness or to just do something fun. Seeing it on the calendar will motivate you to do those self-care practices. Finding the work-life balance that is right for you will keep you healthy and feeling motivated.
Eat healthy. It can be easy to just grab some fast food on the way home after a long day of work, but don't forget to eat healthy at home as well. Consider prepping meals ahead of time or making great use of your Crockpot. Perhaps a meal kit delivery service might be something fun to try. No matter what you do, it is important to feed yourself nutritious food at home and at work.
Surround yourself with great people. The people in your life should be upbeat and positive. They should know how to enjoy life. This positive thinking will help to keep you feeling the same. Know when it is time to cut people out of your life who are constantly dragging you down.
Remember that self-care is non-negotiable. If you don't take care of yourself, you won't be able to take care of others or you won't feel motivated to take care of others.
By practicing these self-care tips, you will keep a healthy mind and body. Self-care is about eating healthy, exercising, checking in with your emotions and refreshing yourself. When you feel better, you will be able to stay motivated in your caregiver career and give the best care you can offer to your patients.