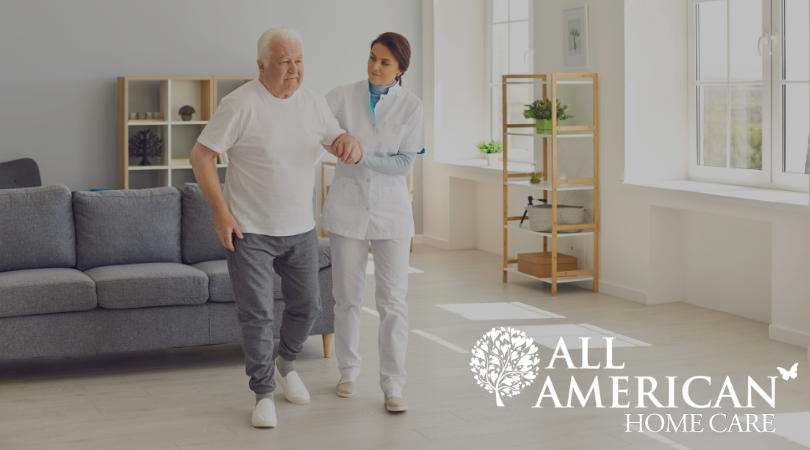 Adult Foster Care Homes: Keeping a High Quality of Life for the Elderly
March 23 2022
Adult Foster Care Homes: Keeping a High Quality of Life for the Elderly
When our elderly loved ones reach their golden years, this is a blessing that should be celebrated. However, even with the decline of both their physical strength and health, we need to make sure that they're still able to live their life to the fullest.
That's why some relatives or the elderly themselves choose to be in an adult foster care program, choosing to spend their days in autonomy while being assisted by qualified care providers who are knowledgeable of whatever they might need.
Continue reading below to know more about foster homes, their meaning, and what it can do for your loved one.
What Is Adult Foster Care?
Also called adult family care, adult family living, or domiciliary care, adult foster care encompasses any care catered to an adult with physical, intellectual, or developmental limitations as they continue to maneuver in an environment akin to home.
These homes are shared living spaces with other individuals; the number depending on the U.S. state, but most do not exceed five residents at a time. The care providers usually live in the home with the residents as well.
As "fostered" has the definition of "encouraging the development of," these homes aim to develop the individual's overall well-being by supplying them all the aid they need. Adult foster care is usually non-medical and includes ongoing stewardship of residents about their daily activities.
These daily tasks include, but are not limited to:
Food preparation and eating
Cleaning and laundry
Bathing, personal grooming, and hygiene
Dressing
Walking around or climbing the stairs
Shopping
Transportation and mobility support
Administering medications and monitoring health status
Injections
Physical therapy
Nutrition therapy
Speech therapy
Personal safety (avoiding wandering, self-harming behaviors, etc.)
Adult Foster Care vs. Assisted Living
Although often interchanged when discussing foster homes for elderly, adult foster care and assisted living are different in many aspects.
Assisted living serves more residents than adult foster care and is designed specifically for adults who are mostly independent and only require some assistance with their daily activities. The care providers in assisted living also do not typically live in residence. That's why it's generally acquired in highly populated areas versus adult foster care preferred in rural areas.
Compared to adult foster care, the staff in assisted living are awake 24/7. Many assisted living facilities do not require assessment and planning of care before admitting a resident and have a wide range of assistance options because they have more personnel in their staff.
Adult Foster Care vs. Nursing Homes
The staff is available 24-hours a day, seven days a week, in both adult foster care and nursing homes. However, nursing homes are made for adults who need close, around-the-clock supervision, may it be because of physical or mental conditions.
Residents in these homes don't need to be hospitalized but can't also be taken care of at home without the presence of highly-qualified nurse staff. Nursing homes are usually set up like a hospital or a house, both aiming for a neighborhood atmosphere to make their residents feel at ease.
The nursing home staff are also encouraged to foster relationships with the residents so their needs can be accommodated better. Nursing homes are not only for the elderly but can be for anyone who needs 24-hour care.
How Does Adult Foster Care Work?
The levels of care to be provided by a professional varies depending on the resident's critical needs. The residents also have their own living quarters and are given access to any assistance they might need at any time of the day. The needs of the residents in adult foster care are less complex than those in nursing homes, but they will still be required to sign an agreement before moving to the facility.
These agreements define the costs included the resident's stay, the responsibilities of both parties, termination of agreement provisions, what the fees include, and any additional charges that might come along with any necessary assistance.
What Is Adult Foster Care at Home?
When relatives of the elderly still want to keep their loved ones close to them, adult foster care at home is a viable option. The family can also ask for support from the government with the expenses they will incur regarding taking care of their elderly.
The primary caregiver is not a professional but can be a close friend or a family member. The compensation the government can provide the family of the elderly is simply referred to as "Adult Foster Care." It is similar to caregiver homes that start with a nurse and care manager who notes the patient's specific needs for a personalized care plan.
For an in-depth understanding of all your available options, it is best to speak with a professional regarding your local laws and regulations.
How Much Does Adult Foster Care Cost?
The cost for adult foster care varies depending on where you live and the needs of the elderly. However, adult foster care expenses are less than that of assisted living and significantly less than that of a nursing home.
Bills and charges can be between $2,000 to $4,000/month or $24,000 to $48,000 annually. Based on your location, your state may have Medicaid or Medicare options that may help to lessen the costs.
For state by state programs and eligibility of Medicaid coverage concerning adult foster care, refer to this. In comparison, some information about Medicare and adult foster care service can be found here.
To know the best way you can proceed with these options, contact a caseworker to help you with the laws, regulations, and opportunities accessible from where you are located.
What Are the Benefits of Adult Foster Care?
Adult foster care aims to provide their residents with the best life can offer at their age and give as much independence to the resident as possible to instill a sense of normalcy.
Aside from this, overwhelmed relatives or caregivers can take a break while still being sure that their loved ones are receiving quality care and are safe. Being in adult foster homes also gives room to a more personal level of care the residents might crave and help them in uplifting their experience.
Do You Know Anyone Who Requires Adult Foster Care?
If you're looking for a service that will aid you or your loved one in enrolling in adult foster service, contact All American Home Care.
All American Home Care has a variety of services for any individual who needs professional care. We are here to provide you with whatever question you have in mind regarding this transition. All American Home Care offers expert caregivers that are always available for you. Reach out to us today.