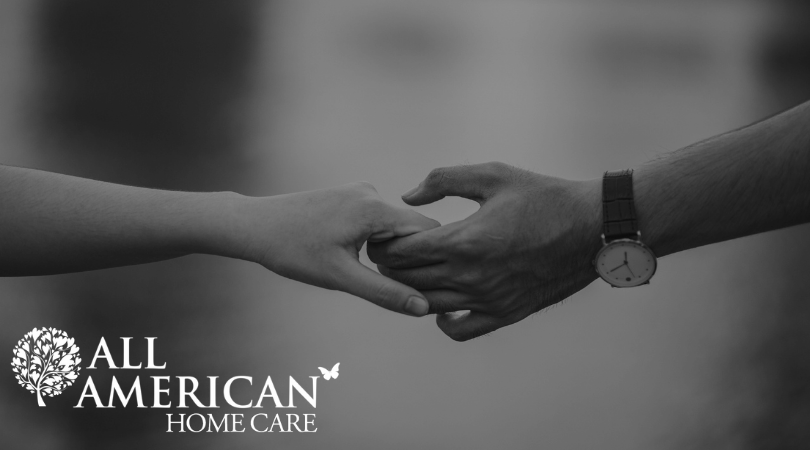 What is Hospice Care at Home?
February 22 2022
An Overview of Home Hospice, the Benefits and How to Choose the Right Care Provider
Hospice for many is a sad topic because it is end-of-life care. It's important to remember that hospice isn't really about death, but is a celebration of life. It provides dignity and comfort to the patient. It allows the patient and their loved ones to say their goodbyes, make amends and reminisce on the good times.
So what is hospice care? It is comfort care that one receives after a terminal diagnosis. In order to be eligible for hospice, patients must have a prognosis of 6 months or less to live. The patient's doctor must recommend the patient for hospice. Once an agency is selected, a representative will come out and interview the patient and family caregiver to assess the patient. If they are deemed ready for hospice, care begins right away. When hospice care starts, all life saving treatments are ended and the care instead focuses on providing comfort.
Hospice Care at Home: An Overview
The same hospice care that is provided in a facility can be provided at home. Hospice care isn't just for cancer patients anymore. Today, more than half of hospice patients have other illnesses, like late-stage heart, lung or kidney disease or advanced Alzheimer's or dementia. Hospice care was once exclusively for adults but today many hospice programs accept infants, children and adolescents as well.
While home hospice can be challenging for family caregivers, it is something they often choose to do for their loved ones. There will be good days and bad days for you and your loved one, but that is where home hospice can help. Your care team will be there to support you and your loved one on this journey. This interdisciplinary care will focus on providing comfort and increasing the quality of life for your terminally ill loved one so they can enjoy what time they have left. The care also extends to the family and family caregivers with respite care and counseling.
The Care Team
The care team is interdisciplinary to provide holistic care and comfort at home. They will assist with medical needs like pain management medications and provide resources like support groups for family caregivers for the emotional and spiritual wellbeing of the patient and their family.
Physician
Nurse
Physical and Occupational Therapists
Speech Language Therapist
Medical Social Worker
Home Health Aide
Chaplain/Spiritual Advisor
Home Hospice Services
The services provided by home hospice focus on physical comfort and emotional wellbeing. It is about providing dignity and comfort to the patient in the final stages of life and allows the patient and their loved ones to say their goodbyes.
Home visits to the patient by the care team to monitor the patient
Medication for symptom control and pain relief
Medical equipment, such as wheelchairs or walkers
Medical supplies, like bandages and catheters
Physical and occupational therapy
Speech-language pathology services
Dietary counseling
Respite care (temporary relief for family caregivers to address caregiver burnout)
Grief and loss counseling for patient and loved ones
The Benefits of Hospice Care at Home
There are many benefits to receiving hospice care at home instead of a facility. These benefits extend to the patient, family caregiver and loved ones. Here are 8 of those benefits:
The comfort of familiar surroundings, something that is beneficial for everyone, but particularly those suffering from dementia.
Convenience because all the professionals come to you, eliminating the need for uncomfortable and difficult travel.
Dignity as your loved one's wishes are respected during their end-of-life care and loved ones can visit easily to say their goodbyes.
Personalized care that meets your loved one's unique needs.
Attentive care as your loved one is the only patient in the room and there are no distractions for the care team.
Family members have a place to stay around the clock and visitors have more freedom to prepare meals and say goodbye.
Family members get the support, training and counseling they need to help their loved one and avoid caregiver burnout.
More cost effective than a long-term facility or hospital stay.
Choosing a Home Hospice Care Provider
Hospice workers are a special type of care professional. They meet death in the face everyday with grace as they ease their patients into those final moments. For them, providing this care is an honor. However, choosing the right provider for you and your loved one is important. Here are a few tips to make that choice easier during such a difficult time:
Ask for recommendations from the patient's doctor, local hospital, local senior center or even friends who have had experience with a loved one in hospice.
Make a list of your loved one's needs and compare it to the services offered by the hospice agency to ensure all needs are met.
Check for accreditations and licensing.
Interview the agency to get a better understanding of them. Ask questions on how they handle communications, issues that arise and other things that you may not have gleaned from their website.
Remember, if you decide after starting with an agency that they aren't the right one for you and your loved one, it is okay to switch agencies! Work with the new hospice care agency to ensure continuity of care during the transition.
If you are looking for exceptional home hospice care in the Philadelphia area, All American Home Care offers professional care that improves quality of life during the final stage of life. To learn more about our hospice care services, visit our website.