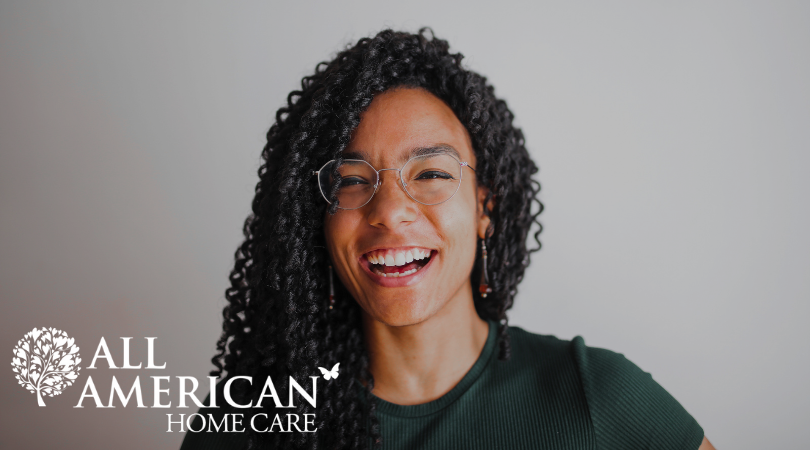 Home Health Care Promotes Better Healing!
January 11 2022
The Benefits of Home Health Care
Home health care isn't just comfortable and convenient, it actually promotes better healing! From injury recovery to chronic conditions, from infants to the elderly, home health care can provide high quality care for everyone no matter their needs or age.
Here are 8 reasons why home health care is better than care in a hospital or long-term care facility.
Comfort Means Faster and Better Healing
1 There's no place like home, even when you need health care! When you are more comfortable and in familiar surroundings, you actually heal faster and better. In fact, clinical results are comparable or better with fewer complications for individuals receiving home care for chronic conditions. For aging seniors, research has shown that they stay healthier and have more social interaction. For dementia patients, receiving care in familiar surroundings can actually help reduce anxiety and keep them calm.
More Personalized Care
2 With home health care, you can receive the same quality of care as you would in a hospital or long-term facility. This is because home health agencies have the same access to technology as other facilities. Beyond that, you get more one-on-one attention with home health and a personalized care plan tailored to your needs. Not only does this make home care more effective, but it helps build trust between the patient and the care team, leading to better patient adherence to the care plan and faster healing.
Wide Range of Services from a Team of Professionals
3 Home health care is able to provide a wide range of services from skilled nursing to physical therapy. Home health also offers specialized care, for example, memory care for those suffering from dementia or care for infants with complex medical needs. Those providing care make up an entire team which includes doctors, nurses, physical therapists, occupational therapists, speech therapists, social workers, home health aides and even spiritual advisors which provide care for the body and mind all in the comfort of your own home!
Reduces Falls and Hospital Readmissions
4 If safety is a concern, it is important to understand that the risk of falls and resulting injuries are actually quite common in hospitals, despite efforts to reduce them. This may be because staff is stretched thin at facilities and are caring for more patients than a home care team does. Home care, especially with a dedicated caregiver, has actually been shown to reduce the risk of fall as well as the rate of hospital readmission. Home health also assists with managing medications, which can help prevent harmful drug interactions that could also lead to hospitalization.

More Independence
5 When a patient receives care at home, they can do things on their schedule, unlike in a facility. This can lead to greater happiness, which improves healing. Home health aides can help with a variety of tasks, from bathing and dressing to meal prep and light housekeeping. And because the patient is able to do things with the help of their home health aide, they will still feel productive, which staves off depression.
Deeper Relationships with Care Team
6 Because home health care teams see fewer patients, they get to spend more time with them, getting to know them better. These deeper relationships can be a source of comfort and help build trust. When a patient is comfortable with and trusts their care team, they stick to their care plan better and the companionship can help ward off feelings of isolation and depression.
More Cost Effective
7 Despite what you may think, home health care is actually a much more affordable option compared to a facility or hospital. According to the National Association of Home Care, the average cost of care from a skilled nursing facility is nearly $550 per day, while the average cost of home health care per visit is $132.
Relief for Family Caregivers
8 The benefits of home health care aren't just for patients but extend to the family caregivers as well. Home health care can help lighten the load, with home health aides assisting with daily living tasks or providing respite care. The entire care team can provide peace of mind that the patient is in good hands; all of this can help guard against caregiver burnout.
Tips for Selecting the Right Home Health Care Agency
Choosing the right home health care agency is an important decision. Here are a few tips to help you:
Make a list of the patient's needs and compare them against the services offered by an agency
Check for licensing and certifications
Ask the patient's doctor, your local senior center, and hospital for recommendations
Ask friends for recommendations
Interview your top choices in agencies for a better understanding of what they offer and more
Know that you can always switch caregivers or care agencies later if needed
The All American Difference
If you are in Pennsylvania and looking for top notch home health care, All American is dedicated to providing the highest quality in home health and personal care services for our community! Our certified and experienced caregivers approach patient care in the same way we would our own loved ones and we are available around the clock, 7 days a week. We have no long-term contracts and offer a 100% satisfaction guarantee. To learn more, visit our website.
Discover Our Services: home aids jobs | american health care companies | elder home care | home health aide certification online pa | 24/7 care | nursing home agency | corporation for aging.