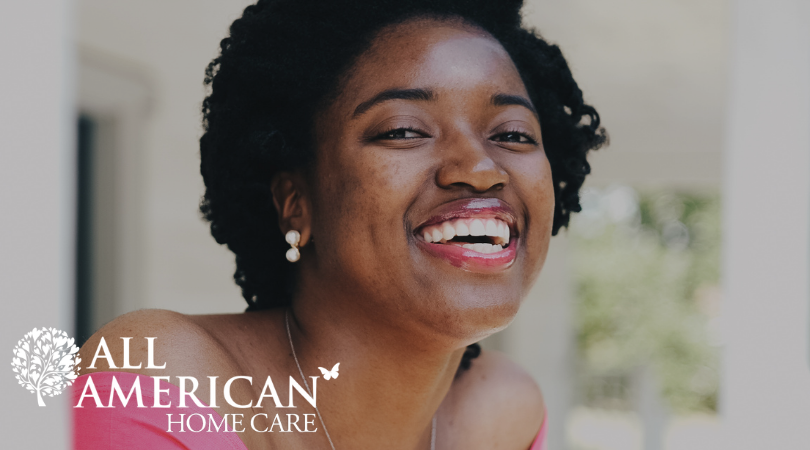 What are the Duties of a Home Health Aide?
December 21 2021
And How to Know if the Job is Right for You
Being a home health aide is a very rewarding career path. Each day you have the ability to help others. Home health aides are an integral part of the healing process and your presence truly matters. It matters not just for the patient but for their family as well, as you help care for patients in the comfort of their own home, taking the pressure off family caregivers and providing a safe environment for their loved one.
What Does a Home Health Aide Do?
A home health aide assists patients with their daily living activities in their home, including:
Medication monitoring to ensure medications are taken properly and on time
Monitoring vitals (pulse, temperature, respiration)
Modify the home to make it easier and safer for the patient
Helping with braces or artificial limbs or helping the patient learn to use new aides
Assisting with transfers
Specialized care related to specific illnesses (such as dementia)
Illness recovery or hospice care
Meal planning and preparation as well as assistance during meal time
Personal hygiene (bathing, dressing, oral health, toileting, etc.)
Light housekeeping (laundry, dishes, vacuuming, etc.)
Companionship to ensure the patient is also mentally and emotionally healthy
Depending on the agency you work for, you might also assist with:
Organizing schedules and appointments, other organizational tasks surrounding care
Providing transportation to appointments, errands or social engagements
Grocery shopping with or without the patient
Helping with physical exercise and at-home therapy exercises as prescribed
On-the-Job Demands
Being a home-health aide is both physically and emotionally demanding. Transferring patients will require you to be able to support a patient's weight (though there are aides to help make this process easier). Because you are working with patients who are at their most vulnerable, it can be emotionally demanding. You will encounter patients who are depressed or even angry at their diagnosis. If you are in hospice care, you will encounter death regularly. Despite these challenges, it makes every day different and overcoming the challenges is truly what makes this a rewarding career path.
Education Requirements
In most states, no formal education is required to become a home health aide. However, don't worry about not knowing what to do on the job. Home health care agencies offer formal training for new employees. There are also opportunities to become certified, which may be required by a home health care agency that receives Medicare and Medicaid funding.
Flexible Scheduling
If you are looking for a job that provides flexible scheduling, becoming a home health aide is right for you! With many agencies, you have the ability to work as little or as much as you wish. This gives you an opportunity to make your job a career or to work while pursuing a formal education, raise your family, or just work because you want to! Home healthcare agencies offer both full and part-time jobs that fit any schedule.
A High Demand for Home Health Aides
As the Baby Boomer population continues to age and more and more seniors choose to age in place, there will be an increased need for home healthcare workers, including home health aides. This means that there are plenty of options for you to choose from when it comes to working for a home healthcare agency.
Conclusion
If you want a rewarding career that allows you to make a difference in someone else's life each day then becoming a home health aide is the right job for you. Home health aides offer compassionate care that helps make life more manageable for patients while in the comfort of their own home. Often, home health aides are seen as part of the family by patients and their loved ones because of the close relationships and connections they make on the job.
At All American, we understand how important it is to treat patients like our own family and to reward the hard work of our employees! We offer many great benefits including:
A higher salary
A $350 signing bonus
Direct deposit of paychecks
A friendly work environment
Bilingual personnel
Convenient locations
Health and dental insurance
Life insurance
A 401K matching program
Family leave
Generous time off after one year of full-time employment
To see what jobs are available and to apply, visit our Careers page today!
Discover Our Services: home care manager jobs | american home patient pa | elder home health care | home care classes | 24-hour skilled nursing at home | home nurse care cost | pennsylvania corporation for the aging.