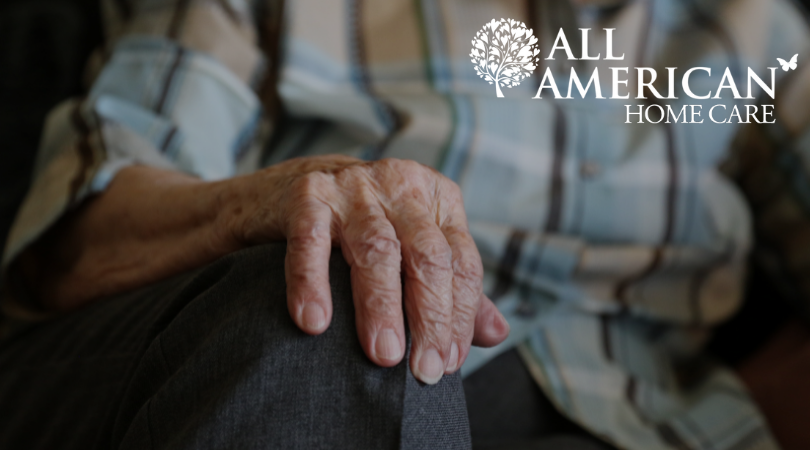 Senior Home Care Services Guide
December 17 2021
Options for Aging in Place
Is caring for an aging loved one becoming more difficult? If you are looking for a helping hand, there are many options available to you and your loved one, including home-based care options.
Why You Should Choose Senior Home Care
Aging in place is a very popular option for seniors and their family. There are many benefits to choosing home care over moving your loved one to a facility. First, the surroundings are familiar at home. This can be especially helpful as your loved one begins to experience memory issues, particularly those suffering from dementia. Receiving help and care at home is also more comfortable and enjoyable for seniors. Studies have shown that people heal faster and better when they are more comfortable. If your loved one is suffering from any chronic or short-term health issues, they will heal faster and feel better when receiving care at home rather than in a facility.
What is Senior Home Care?
Home care is a type of professional support designed to help seniors live safely at home. A caregiver or team of caregivers come to your loved one's home to assist them with daily activities. These include help with bathing, dressing, personal hygiene, toileting, prescription management, meal preparation, and even companionship care.
Home care is different from home health care. Home health care is medical care that is received at home, which may be needed for those suffering from any serious or chronic conditions. Both home care and home health care can be used in conjunction, depending on your loved one's needs. In this guide, we will discuss all options, including home health care, so that you can make the decision that is right for your loved one.
Types of In-Home Caregivers
Home Care Aide: A non-medical professional that provides assistance with daily living activities, such as companionship, transportation, housekeeping and general supervision. This care is best for seniors who need a little extra help to live safely at home, but don't need additional medical services.
Home Health Aide: A licensed medical professional that provides vital sign monitoring, rehabilitation, medication assistance, IV treatments/feedings, and mobility and wound care. This type of caregiver is best for seniors who need skilled medical care or rehabilitation services.
Dementia and Alzheimer's Caregivers: These caregivers are trained medical or non-medical professionals who have experience caring for adults with dementia. They can provide 24-hour monitoring, help with daily living activities, administer medications, help with memory support and behavior management, and can recognize signs of new or worsening symptoms. They are best for seniors suffering from a variety of memory problems.
Other Medical Professionals: With home health care, your loved one will be assigned an entire team of professionals who can help with all of your loved one's medical needs at home. From nurses to physical therapists to doctors, your loved one can receive the same level of care they would in a facility, just in the comfort of their own home.
Signs Your Loved One Needs Home Care
There is no single sign that says your loved one needs care and support at home. However, here are some signs that it might be time to seek help for you and your loved one:
Caregiver Signs
You feel burnt out by your caregiver duties
You are unable to provide as much care as your loved one requires
You are fearful for your loved one's safety or health as they live at home
Your loved one's doctor or rehab therapist suggest home care
Senior Signs
Evidence of significant weight loss
Unexplained bruising
Decline in personal hygiene
Worsening health conditions
New health conditions or injuries
No fresh food in their house
Home is unsanitary or more cluttered than usual
They feel isolated, lonely or depressed
Home Care Costs
The cost of home care varies depending on where your loved one lives. How you hire a care worker can also affect the cost. For example, hiring through a home care agency may cost more than a private hire. However, the extra money is worth it to many families because agencies vet all employees, handle financial payments and taxes, and provide backups if a caregiver is unable to make a shift. Other factors include if your loved one needs specialized care or if you need to hire a live-in caregiver.
Deducting eligible home care expenses can help make the cost more manageable. Covered services include giving medication, changing dressings, monitoring vital signs or other services relating to medical conditions. It can also include services such as bathing and grooming. What is not covered are services such as cooking, running errands or chores.
Insurance can also help cover costs so be sure to check with your loved one's insurance to see what is and is not covered.
Hiring an Agency or Private Caregiver
Make sure that you do your research when hiring someone to help care for your loved one. We recommend hiring an agency, as all employees are vetted. Look for a home care agency that has licensing and certification. Speak with your loved one's doctor about recommendations they may have. Talk with a local senior center or hospital about their recommendations as well.
Make a list of your loved one's needs and compare it to what the agency offers. You want a provider to offer as many of the services needed as possible. Once you have narrowed down your options, be sure to ask them plenty of questions before making your final choice. Ask them how they handle problems, what their policies are, how they handle coverage when a caregiver is unable to make a shift, and so on.
Help from Caring, Trained Professionals
If you are looking for in-home care or health care for your elderly loved one in Pennsylvania, All American is here to help! Our caring team treats patients like their own family. Our professionals are highly trained and can assist with a variety of needs. Contact us today to learn more!