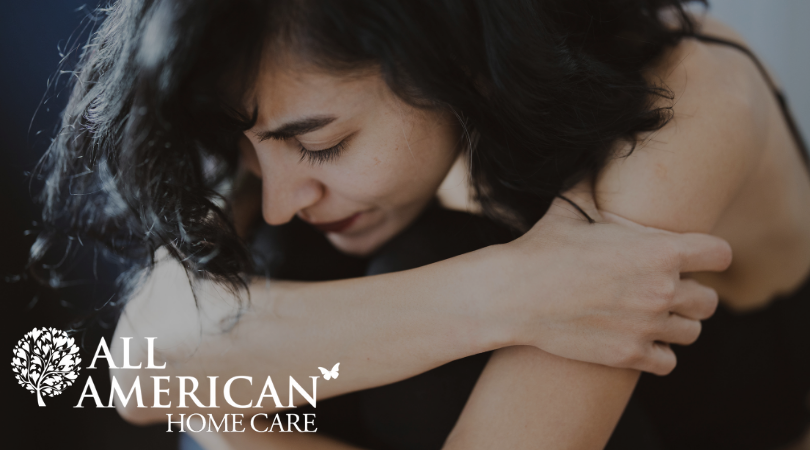 The Symptoms of Lupus
December 14 2021
Plus Tips for Caring for Lupus Patients
Lupus is described as "unpredictable" and that is because the symptoms may present themselves differently in each person. One of the best pieces of advice we have for caregivers is to learn about the disease. Through education, you can become a better caregiver for your patient or loved one.
What is Lupus?
Lupus is a chronic disorder of the immune system. It causes the body to attack healthy cells and tissue. It affects every organ in the body, including damaging the joints, kidneys, blood vessels, skin, brain and lungs. While anyone can develop lupus, it is most prevalent in women of color. Currently, the cause of lupus is unknown.
The Symptoms of Lupus
Lupus affects everyone differently. One person may have rashes while another may feel fatigue all the time. Symptoms also come and go and patients can experience flares when the symptoms worsen and remissions when they feel better. Symptoms include:
Muscle and joint pain, including stiffness and possible swelling; common areas of pain include the neck, thighs, shoulders and upper arms.
Fever of 100 degrees Fahrenheit, often caused by inflammation or infection (lupus medications can help manage and prevent fever).
Rashes on any part of your body that is exposed to the sun (face, arms, hands); the most common sign is a red butterfly-shaped rash across the nose and cheeks.
Chest pain caused by inflammation in the lining of the lungs that is felt when breathing deeply.
Hair loss where patchy or bald spots are common; can also be caused by some medications or infection.
Sun or light sensitivity, called photosensitivity, where exposure to light causes rashes, fever, fatigue or joint pain in some people.
Kidney problems, called lupus nephritis, cause weight gain, swollen ankles, high blood pressure and decreased kidney function.
Mouth sores, or ulcers, that usually appear on the roof of the mouth, but also in the gums, inside of the cheeks and on the lips; can also experience dry mouth.
Prolonged or extreme fatigue even when you get enough sleep; can be a warning sign of a flare.
Anemia, which fatigue could be a sign of.
Memory issues, such as forgetfulness or confusion.
Blood clotting in legs or lungs that can lead to a stroke, heart attack or repeated miscarriages.
Eye disease, such as dry eye, inflammation and eyelid rashes.
Caring for Lupus Patients
When a person with lupus develops serious health issues and can no longer function independently, they will need a caregiver. Here are some tips to help you care for lupus patients, even if they are still able to function somewhat independently.
Check ups: a person with lupus should have regular checkups with a rheumatologist, who may also reach out to other specialists such as a cardiologist or a neurologist. Also, if the patient is taking the antimalarial drug Plaquenil (hydroxychloroquine), they will need to have an eye exam every six months to watch for rare but serious retinal problems. Regular checkups mean that medical professionals can spot flares and treat them more quickly. This is very important because if inflammation causing the symptoms is allowed to remain, it can cause scarring and permanent damage.
A healthy diet: there is no specific lupus diet, however, women with lupus have a greater risk of coronary artery disease, so they should eat a heart healthy diet, like a low-sodium diet.
Supplements: many lupus treatments can weaken bones, so a daily supplement to help stave off osteoporosis may be prescribed. Also, an omega-3 supplement may also be prescribed to help protect against heart disease.
Exercise: this can help increase cardiovascular fitness and help the lungs and joints. Encourage your patient to get up and get moving whenever possible. Remember, the amount of exercise they can do will depend on how much the patient is affected by the condition. Low-impact exercise such as swimming can be easier on the joints. Fatigue may be an obstacle to exercise as well as photosensitivity. Encourage the patient to exercise indoors.
Napping: often can help with fatigue. Also remind the patient not to try and "do it all" on a good day as this can lead to fatigue or flares the next day.
Emotional support: dealing with lupus can be emotionally and mentally draining. It can be very discouraging, so offering them emotional support is helpful. Be there to listen to them and also be on the lookout for signs of depression, such as a loss of interest, long-term sadness or helplessness.
Care for your own health: Remember that you can only care well for someone else if you care for yourself first. Be sure to eat healthy, exercise, and care for your own mental health. Being a caregiver can be draining both physically and emotionally, and your patient or loved one needs to be able to count on you. If you are a family caregiver, be sure to take advantage of respite care.
Discover Our Services: home care provider jobs near me | american home patient tn | elderly care home | hha class near me | 24-hour hospice care near me | home nurse services | phila corporation for the aging.