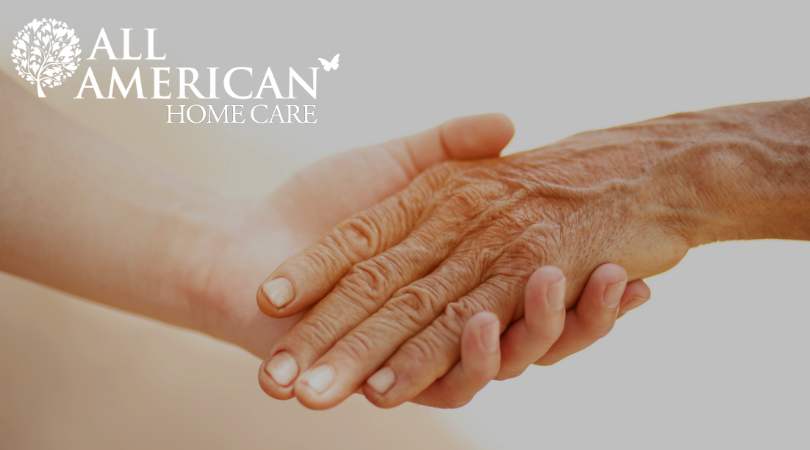 A Family Caregiver's Guide to Hospice
November 09 2021
What is Hospice and What to Expect
Every individual's journey to death is unique. Some people have a gradual decline, while others fade quickly and some have a series of plateaus. Your role as a family caregiver is to provide comfort, be present, and to reassure your loved one in a way that helps maintain their comfort and dignity.
What is Hospice?
Hospice is end of life care. It is for those who are likely within six months of death or wish to stop life-sustaining treatments. The patient's doctor will need to make a referral to hospice. Once your hospice agency of choice receives the referral, they will do their own evaluation of the patient to see if they are indeed ready for hospice. This includes asking the patient about their symptoms, checking vitals and speaking with family caregivers about symptoms. Once the patient is deemed eligible for hospice, the program will begin immediately. This includes ending life-saving treatments, beginning comfort care, and educating family caregivers on what to expect in the days ahead.
The focus of hospice is to bring pain relief and comfort while also offering emotional and spiritual support to the patient and their family. It is about easing the patient into death in a way that helps them maintain their dignity. It is also a time for goodbyes and reconciliation.
What to Expect as Death Nears
While the road to death is different for everyone, there are some general signs and symptoms to expect. These symptoms also help you gauge how far away death likely is for your loved one. Your hospice team will help watch for these signs and symptoms and will keep you apprised of their conclusions.
These changes are the result of the body beginning to shut down. Pain, dry mouth and difficulty swallowing are just some of the changes you'll see. Many of the symptoms can be managed with pain medications and other comfort care.
1 to 3 Months Before Death
Sleep or doze more
Eat and drink less
Withdraw from people and stop doing the things they used to enjoy
Talk less (however children might talk more)
1 to 2 Weeks Before Death
Won't leave their bed much
Different sleep-wake patterns
Little appetite and thirst
Fewer and smaller bowel movements and less urine
More pain
Changes in blood pressure, breathing and heart rate
Body temperature changes, both up and down that leave their skin cool, warm, moist or pale
Congested breathing from the buildup in the back of their throat
Confusion or seem to be in a daze
Hallucinations and visions, especially of long-gone loved ones (if these bring comfort to your loved one, don't convince them they aren't real as this can upset them)
Days or Hours Before Death
Refusal of food or drink
No urine or bowel movements
Grimacing, groaning or scowling from pain
Eyes tear or glaze over
Pulse and heartbeat are irregular or hard to feel or hear
Body temperature drops
Skin on knees, feet and hands becomes mottled (often in the last 24 hours)
Breathing is interrupted by gasping and slows until it stops entirely
If your loved one is not already unconscious, they may drift in and out, however, they can probably still hear and feel
When to Say Goodbye
It is never too early during hospice to start to say your goodbyes or reconcile with a loved one who is dying. As soon as it is obvious that death is near, notify close friends and family. Visits from loved ones can be tiresome for your dying loved one, so spread them out and give them time to rest in between.
Comfort Care: What to Expect
Your loved one will most likely be prescribed medications by the hospice team that provide comfort. These include pain medications, such as morphine (which gradually slows the heart down and eases the person into death) as well as anti-anxiety medications (nearing death can be emotional and stressful for everyone). For home hospice, these medications will be delivered directly to the patient's home by the hospice pharmacy, often on a weekly basis.
Non-medical treatments to help your loved one feel more comfortable include decreasing stimuli. Noises, smells and lights can be overwhelming for a person nearing death. You may find that sitting quietly in a darkened room is more comfortable for your loved one. Swallowing will become more difficult and your loved one will also experience dry mouth and dry skin. Offer them soft foods or things such as ice chips or popsicles to suck on. Glycerin swabs may be provided by hospice that can temporarily relieve dry mouth. Keep Chapstick and lotion handy to help ease the pain of dry and chapped skin.
Family caregivers also receive support through education, assistance (such as bathing assistance through a home health aide), respite care, and emotional and spiritual support. This care for family members and caregivers does not end at the time of death. Often, emotional and spiritual support is available for a period of time after your loved one's death.
At the Moment of Death
When your loved one is in hospice, there is no need to call 911 at the moment of their death. Instead, call your hospice team. They will come out to prepare the body, allow you to say final goodbyes and make the necessary arrangements for pickup of the body to begin preparation for burial or cremation.
Safe Medication Disposal
Unused medication will need to be properly disposed of after the patient's death. Your hospice team will help you properly dispose of unused medications.
Hospice Care from an Experienced and Compassionate Team
Our compassionate team is ready to help you and your dying loved one by providing comfort, dignity, support and resources. Our team is made up of medical personnel, home health aides, and spiritual and emotional support personnel. We provide this care in your loved one's home to provide the most comfort possible. To learn more about our home hospice care services, visit our website or contact us.
Discover Our Services: home health agencies near me hiring | at home home care | elderly care in home services | home health care school | 24 7 home health services | what is skilled nursing care at home | corporation of aging.