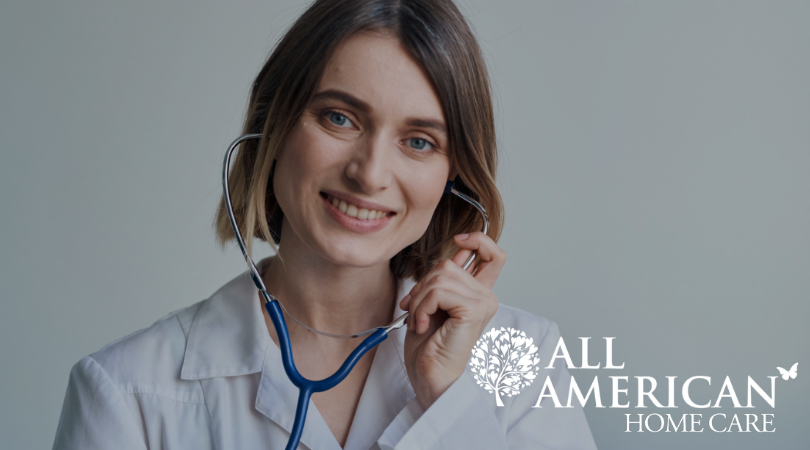 How to Become a Hospice Nurse
September 14 2021
3 Steps to Becoming a Hospice Nurse
While some may view hospice work as hard or depressing, it is actually a very rewarding career. Hospice is not about the end of life, but a celebration of life. This compassionate care allows terminally ill patients to live out their final days in comfort and peace and to enjoy what time they have left with their loved ones. 
Being a hospice nurse isn't for everyone. Read our blog on if being a hospice nurse is the right job for you here. The majority of those who work in hospice often felt as if it was part of their higher calling. So if you feel the same, here is how you can become a hospice nurse.
What Does a Hospice Nurse Do?
Hospice is compassionate comfort care. This means that you will be focusing on the patient's comfort and quality of life. You will also be working closely with your patient's loved ones and family caregivers. 
Your duties will include assessing the patient and evaluating their needs. This includes monitoring vitals and asking the patient questions to understand their comfort level. Routinely assessing the patient can also help you monitor how close they are to the end of their life, which can be important in preparing the patient and the family for what is ahead. Other medical aspects include administering medications, wound care, responding to emergency calls, as well as documentation and communication with other members of your hospice team. 
You will also serve as an important part of patient and family education, helping them through this very difficult time. Respite care is also part of the job, helping family caregivers take some time to run errands or to just have a break. Beyond that, you will also provide emotional, psychosocial and even spiritual support to patients and their family. This time can be turbulent and you are their rock. 
How Do You Become a Hospice Nurse?
While many skills and characteristics of a hospice nurse come naturally, there is still a good deal of education and experience required. This means that hospice nurses are Registered Nurses (RNs) that have completed either an ADN or BSN, have been trained to work with terminally ill patients, and have been evaluated on their ability to respond quickly to emergencies and provide pain and symptom relief. 

Become an RN
1 First, you will need to become a Registered Nurse. This can be done by graduating with an Associate Degree in Nursing (ADN) or a Bachelor of Science in Nursing (BSN). Some decide to earn a Masters in Nursing (MSN), which is increasingly preferred by many employers. Depending on the degree you choose, this can take 2 to 5 years. After earning your degree, you'll need to pass the NCLEX-RN exam in order to become a licensed registered nurse in your state. 
Gain Experience
2 After meeting the educational requirements, you will need to gain 2 to 3 years of experience in an acute care setting. These settings can be an Intensive Care Unit (ICU), an Emergency Department (ER) or other high-needs setting that will expose you to patients who require immediate assessment, attention and management. This will give you the clinical experience as well as helping you learn your own threshold for stress that can help you develop the coping mechanisms you need to face eventual loss of each patient. 
Get Certified
3 If you want to distinguish yourself over other hospice nurses, you can also pursue certifications offered by the National Board for Certification of Hospice and Palliative Care Nurses (NBCHPN). The certifications appropriate for registered nurses include:
Certified Hospice and Palliative Care Administrator (CHPCA)
Certified Hospice and Palliative Nurse (CHPN)
Certified Hospice and Palliative Pediatric Nurse (CHPPN)
Advanced Certified Hospice and Palliative Nurse (ACHPN)
Once a hospice nurse has been certified as a CHPN, they will need to be recertified every four years. This recertification involves a series of steps and benchmarks, including practice hour requirements and participating in professional development and continuing education activities. They will also need to complete a Situational Judgement Exercise (SJE) that is meant to ensure the hospice nurse is still capable of dealing with the real-life clinical situations that hospice nurses face each day.
Conclusion
Hospice nursing requires a tremendous amount of dedication and emotional resilience, but being able to provide comfort and care to those at the end of their life is one of the most rewarding career paths.
If you are ready to start your career as a hospice nurse, we'd love to have you join our team! All American offers competitive benefits, including a higher salary, direct deposit, a convenient location and generous paid time off after one year of full-time employment. To learn more and apply for your new job, visit our careers page today!