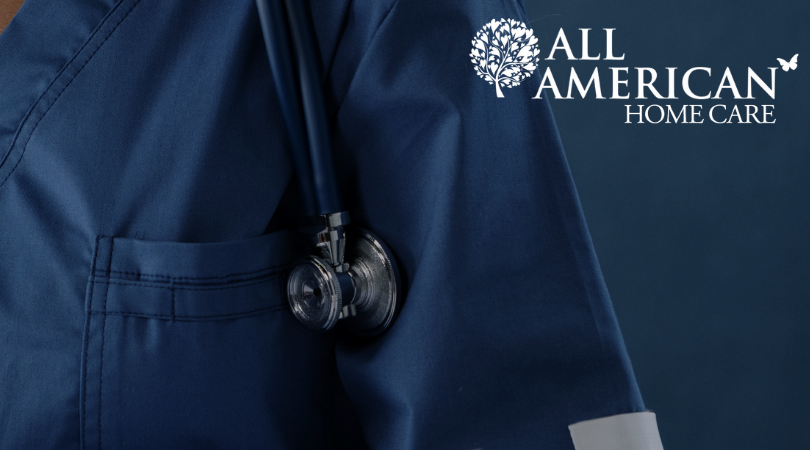 What is Home Healthcare?
August 23 2021
An Overview of Home Healthcare Options for Families
There are many different options for home healthcare and with the ability to customize this care, it can be overwhelming to choose what is right for you or your loved one. In this article, we'll go over the options for home healthcare and what each generally entails, as well as some related forms of care.
Medical Care
At its essence, home healthcare is medical care that you receive in the comfort of your own home. It is for anyone of any age that needs medical care but would rather have it in their home than in a facility. This type of care provides a skilled home care team with a variety of medical professionals to help you with your care at home including:
Physicians
Registered Nurses (RNs)
Speech Therapists
Physical Therapists
Occupational Therapists
Home Health Aides
And more!
These knowledgeable and compassionate professionals provide the same level of care that you would receive in a facility and perform tasks such as checking vitals, helping administer medications including shots and infusions, helping the patient with personal hygiene such as bathing and dressing, providing nutrition and meal assistance, as well as any therapy or exercise regimen needed to heal or keep a chronic condition from worsening.
Specialized Care
Many home health agencies also offer specialized care for particular conditions, such as chronic illnesses or complex illnesses. This means that someone who specializes in caring for your specific condition will be assigned to you. For example, if your loved one suffers from dementia, a memory care team will be assigned to care for your family member. In essence, you or your loved one would receive basic medical home care as well as specialized care for a particular condition or illness.
Palliative Care and Hospice
Under the healthcare umbrella are palliative care and hospice. While many people use the two terms interchangeably, they are in fact different.
Palliative care is comfort care that you receive alongside life saving medical treatments. This comfort care focuses on the comfort level of the patient by providing medications for pain, anxiety and other issues that may affect how the patient feels. For example, a patient who is receiving cancer treatments may also require palliative care to help battle the side effects of the cancer treatment, such as nausea or pain.
Hospice care is end-of-life care for patients who are deemed terminal (with 6 months or less to live) or wish to end life saving treatments. It focuses solely on comfort care. While many may not think of this as healthcare, it is in fact a very special form of care within the healthcare field. A medical team is still there to care for the patient, doing tasks such as checking vitals and monitoring the patient's condition as well as prescribing and administering medications. Hospice also provides a home health aide to assist with other daily living tasks and personal hygiene. Beyond that, hospice also provides counseling and spiritual assistance for both the patient and their family as well as respite care for a family caregiver. To be admitted into hospice, the patient's doctor must recommend them for hospice care. Once an agency is selected, an official with the agency will come out and do an evaluation to see if the patient is indeed ready for hospice care.
Personal Care
Personal care is related to home healthcare but is not medical care. This type of care provides a home aide or caregiver to assist clients with daily living tasks, such as housekeeping, running errands, transportation assistance, medication reminders, meal planning and prepping, dressing, other personal hygiene tasks, or even simply companionship (sometimes referred to as companion care). Some personal care aides are trained in monitoring vitals, however, not all are.
Choosing Which Type of Care is Right for You
To help you choose which type of care is right for you or your loved one, start by making a list of all the things you believe you need assistance with. If you or your loved one will require medical care, basic home healthcare may be right for you. If your aging loved one does not require medical care, but needs assistance getting around or just needs some companionship, personal care might be right for you and your family.
When selecting an agency or personal care aide, be sure to do your homework. Check for their certifications, licensing and training. Get recommendations from your doctor, your local hospital's social workers, or even friends that have been through similar situations. Check reviews and be sure to ask the agency or person you are considering hiring plenty of questions. While you can switch agencies or personal care aides later, it is better to get it right the first time. If you do need to switch, make sure there is a plan in place for continuity of care.
The All American Difference
At All American we pride ourselves in helping those in our community. We are dedicated to providing the highest quality in home health and personal care services to you and your family. We ensure that our patients' needs are carefully assessed and fully met by our trustworthy and compassionate employees! Our care team approaches patient care the same way we would with our own family, giving you peace of mind that you or your loved one is well cared for. Click here to learn more about our company and our services.
Discover Our Services: home health care jobs hiring near me | best home healthcare agencies | elderly home care assistance | nursing trade schools philadelphia | 24 hour in home care for seniors | nursing care services | area agency on aging bucks county.