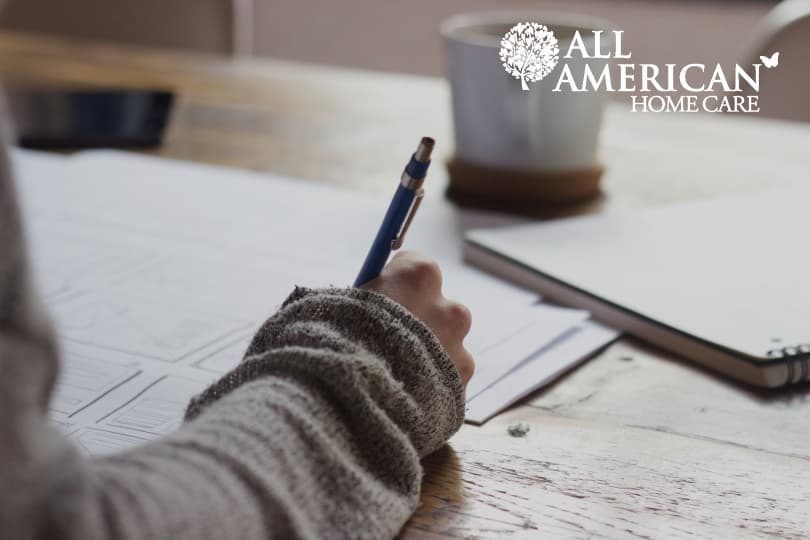 Home Health Aide Training
June 13 2021
Everything You Need to Know About Home Health Aide Training
The world is getting older. All across the planet, human life expectancy has increased tremendously compared to that of previous centuries. Medicine and healthcare have advanced so far ahead that we, as a species, have managed to push back the touch of Death itself.
However, that means a lot of people are now living up to extreme old age. In this climate, that makes them vulnerable to a lot of things they could have shrugged off had they been younger. Keeping them alive but not looking after them is unacceptable. A way to counteract this is by undergoing home health aide training.
Getting your HHA certification means you are now eligible to look after at-risk people. If that is something you would like to look into, then rejoice! In this article, we will tell you everything you need to know about getting a caregiver certification online.
How to Become a Home Health Aide
For your HHA certification, you will need to complete certified home health aide classes online and pass a certification exam, followed by a few more little things to make sure you are legally able to provide care to the elderly. Below are the steps you need to take.
Getting Certified
It is not very difficult to get a personal care aide certificate from an online course. It is best if you can do a course in person – this way, you know what it is you are supposed to do and how to do it properly. However, online courses are suitable, and given the pandemic, you might be better off pursuing your certificate online.
HHA training is not very difficult. You won't be taught complex medical procedures; instead, you will learn how to help other people do basic, daily activities. The whole thing takes about a few weeks at most. It is mostly common sense, so you have no reason to get anxious. To show you that we mean it, we'll break down what a course like this entails in the next section.
What Does Taking HHA Classes Online Entail?
Being a home health aide is a full-time job, and you need the training to prepare you for all the duties you will have to take on. That is exactly what a home health aide training course does for you. It gives you the necessary skills to handle every situation you might come across in your new career.
Among the things you can expect to be taught are:
First aid, which is indispensable for everyone;
Methods to take care of the daily activities of the aged, disabled, or chronically ill
Basic hygiene precautions
Theories about mental disorders, aging problems, and disabilities
How to work in stressful environments
The skills listed above are pretty much non-negotiable. Even if you only need a high school diploma to get started, you will be in a much, much more advantageous position if you went through the training. It does not cost a lot of money. In fact, if you look for it or find a company willing enough to invest in you, you can come away with free home health aide training.
Online Courses to Look Into
Given the state of the world, doing your PCA classes online is your best bet. This is also the cheapest option, seeing as how online training costs around a few hundred dollars at most. There's no more need to go looking for "home health aide school near me" or similar queries.
Of course, you can always find courses that are a lot more expensive, but we have listed a few programs here that give you the most bang for your buck:
What You Need to Know About Your Certification Exam
At the end of the course, the knowledge you gained will serve you well, but you need to prove your mastery before you get the chance to serve others. Thus, you need to take a test to showcase everything you learned. However, be aware that not every state requires you to do this.
As we have stated before, though, being certified will help with your credentials and bring you more clients. If you are paying for the training, it makes no sense to skip the test when you are this close.
Many governing bodies can administer the test, and the syllabus will differ slightly based on which one you are aiming for. Your best bet is to go for the NCCAP – one of the largest governing bodies for certification. It also happens to be highly esteemed and recognized by all at-home care providing companies.

Costs of Getting Certi
fied
Money matters. At the end of the end, even if you have the noblest of hearts and the purest of pursuits to help out those in need, you will not get a chance if you can't afford the training. The good news is that home health aide training is relatively inexpensive, as we have mentioned previously.
However, in this section, we will try our best to break it down for you.
Free training
This is the dream. In case you do not want to pay for the course, you ought to look around in your locality for community colleges or home healthcare companies that do provide training for free. The truth is that these companies are horrible understaffed all year round and could always use the extra help. If you are lucky, you will be welcomed aboard with open arms. They might pay for your courses and hire you as soon as you pass your licensing exam.
To do this successfully, you will have to do a bit of digging around. Look up home health care providers in your areas and call them. Let them know you are interested and see if you can work something out. With luck on your side, you might just make it.
Paid Certification Expenses
Even if you pay for your certification out of your pocket, know that you are making a good investment. Online, you can get a certificate course for about $200, while the in-person programs cost around $1,000. If this seems like a lot to you, remember that there is always a demand for healthcare workers. There is no way to lose out on this deal.
Certificate Renewal
Your license will not last you your whole life. Like every other piece of identification, you will need to renew it from time to time. Usually, this should be done once a year. Maybe once every two years. It depends on the governing body for your license.
It takes a longer, more costly process to get it reinstated if it does expire, so it is best to renew it early to avoid this. Otherwise, you may even have to retake some classes and courses, and you probably would not want to do that.
Starting Your Own Business
That's right! After you're done getting certified, you can always start your own home health providing service. It's not like you need a huge amount of money, a base of operations, or a lot of supplies. You will be going from one client's home to the next and using supplies provided by them most of the time, though it is best to keep some essentials on hand.
If you do start your own business, you might want to apply for the Home Health Aide Insurance. This helps you stay solvent in the event of mishaps during the job, your clients will lack fine motor skills, so if they somehow hurt themselves and sue you, the insurance will cover that. It's not fun if you lose your business and your home over things like this, so keep that in mind.
A Closer Look: What Is a Home Health Aide?
A Home Health Aide is responsible for helping the elderly or disabled live their lives by assisting them in day-to-day activities. This involves helping them brush their teeth, giving them baths, taking them to the toilet, reminding them to take in enough fluids, giving them the appropriate medicine, and maintaining their overall quality of life.
Is Taking Home Health Aide Classes Online a Necessity?
The answer to this question is that it depends. In some states, all it takes is a high school diploma to become a Home Health Aide. However, most places require you to go through training to provide home health aid. In fact, we strongly recommend you to go through HHA training online because people will be putting their lives in your hands, and you need to know what to do.
Becoming a Health Aide
There is no better calling than helping others in need. The skills you pick up will not only serve you well but will also come in handy if you need to look after your own family members. At All American Health Care, our team of caregivers are experts in the field – come talk to us to learn more information about joining our team. Of course, if you desire a health aide to look after one of your family members, our compassionate caregivers would be an excellent fit.
Discover Our Services: agency hha jobs | home care company | in-home help for seniors | health and home care training center | cost for 24 hour in home care | home health nursing agency | aging with care inc.