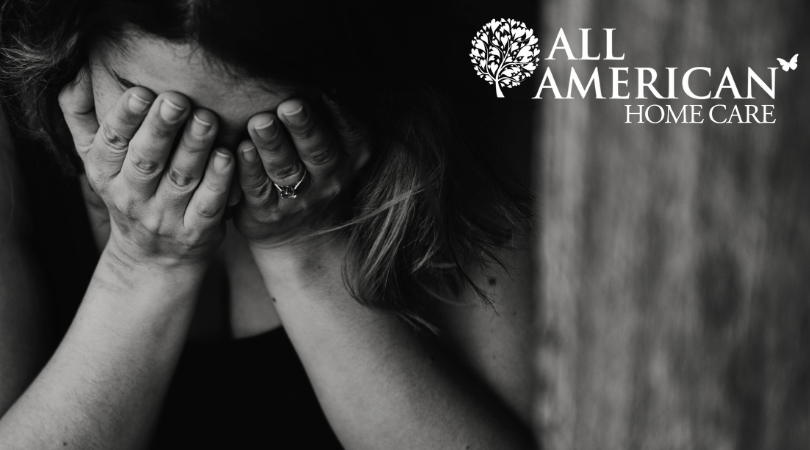 Good Reminders for Working with Patients Who are Depressed
March 02 2021
3 Ways You Can Help Improve the Lives of Your Patients Suffering from Depression
If you or someone you know is in need of help, call the National Suicide Prevention Lifeline at 1-800-273-TALK (1-800-273-8255). This 24-hour, toll-free number has trained counselors available to speak with. If someone you know is in immediate danger of suicide or self-harm, please call 911.
Whether it is a diagnosis of depression or is brought on by going through a life event, depression brings both good days and bad days. It affects people from all walks of life and not only affects the person suffering from it, but those around them as well.
As a caregiver, working with those suffering from depression can be frustrating and saddening. It is difficult to watch someone go through those ups and downs. However, you have the chance to play a key role in helping the patient heal from their wounds and guide their loved ones through the process.
Work Out Understand and Recognize Depression
1 The clouds of stigma surrounding mental illness are still clearing, so it's important to understand that depression is not a character flaw and that it is serious. In order to help your patients, it is key as a professional caregiver to recognize the signs of depression and to practice patience and understanding. Make sure that you brush up on the signs and symptoms of depression so that you can notify your patient's doctor as soon as you are aware of any issues.
Work Out
Strategies to Help Your Patient
2There are many ways that you can help your patients who are depressed, allowing them to live a fuller, happier life.
Offer empathy. Understanding and patience can go a long way and is the first step in helping your patients suffering from depression.
Create a treatment plan. Work with your healthcare team to create an individualized treatment plan for your patient. Treatment may include counseling and medication.
Speak with the patient. It can be hard to speak with someone about their depression, but talk with your patient. Explain depression if needed, encourage them to share their thoughts, and discuss a treatment plan with them and their loved ones.
Encourage treatment. When you are depressed, it can sometimes be hard to follow through with treatment. Be sure that you encourage your patient to keep up with their treatment plan by taking their medications and speaking with their therapist or counselor.
Listen. Besides empathy, this can be one of the most important things you do. Remind the patient that you want to understand how they feel and that you are there to listen anytime they wish to talk.
Make this a no judgement zone. Remember that there should be no judgement when treating your patients suffering from depression. Let them know that this is a judgement free zone.
Eliminate extra stress. Stress can add to the symptoms and feelings of depression so it is key that you keep extra stress at bay. Creating a regular schedule and daily routine can help to eliminate those stresses for you and your patient. Encourage self-care as this can also help the patient to dispel anxiety, center themselves and relieve stress they may be experiencing.
Self-harm and suicide are real risks. Speak with your patient if you are worried about their well-being, but do so gently. If you feel there is an immediate risk, call 911.
Practice patience. Battling depression requires small steps and takes time. It may require trying many different medications and treatments to find out what works best. But most of all, remember to never lash out in frustration or anger at the patient as this will only make a bad situation worse.
Work Out Helping Loved Ones of the Patient
3 It can be just as hard for loved ones of a patient dealing with depression as it is for the patient. As a professional caregiver, part of your job will be helping loved ones and family caregivers learn about depression and how they can help their loved one.
Provide education. Help loved ones, especially family caregivers, learn about and understand depression. Provide them with resources and be sure to offer to answer any questions they may have. Most importantly, teach them how to recognize symptoms and how to deal with them as well as to know when it is time to call for help.
Provide support. Family caregivers will especially need support and understanding. Remind them to also take care of themselves so that they can better care for their loved one. Offer them respite care. Listen to them when they need to talk. Provide empathy and understanding for them as well. Remind them that they are not alone in helping to battle their loved one's depression.
Depression is a daily battle. By remembering to offer encouragement, empathy and support, you can help your patients with depression live a happier and fuller life.
Discover Our Services: nursing homecare jobs | healthy american home | how to care for elderly | in home care training | home health care 24 7 | in home nursing care | philadelphia council on aging.