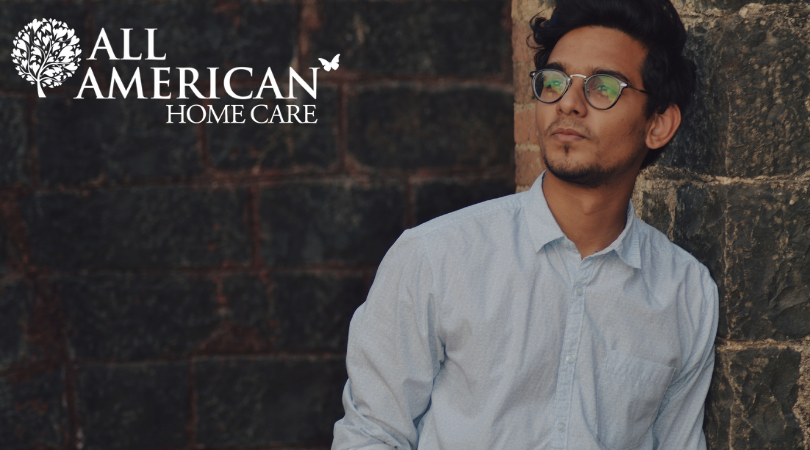 Why are Home Health Aide Jobs on the Rise?
February 23 2021
Learn How You Can Dive Into this Great Career
Home health care is a very rewarding field to work in. There is nothing quite like helping others live a more comfortable and fulfilling life, even when sick or recovering from an illness or injury, and making those meaningful connections with patients. No two days are alike, keeping your days at work interesting.
One of the most impactful careers within the home health care field is that of the home health aide. Each day, home health aides assist their patients with daily living activities and provide companionship. Out of the health care team, home health aides often have the most interaction with the patient. They are often considered part of the family by the patient and the patient's family because of the closeness of the relationship and the trust they build.
If becoming a home health aide interests you, then keep reading!
Why Home Health Aide Jobs are On the Rise
There are a few main reasons why home health aide jobs are on the rise. The first reason is because of the growing aging population. By 2030, all Baby Boomers will be 65 or older. While recent advances in medicine have helped us live to an older age, many Americans also have one or more chronic health problems, such as heart disease, diabetes, lung disease, dementia and arthritis. This means that many in the Baby Boomer population will need care or specialized care as they age. Beyond that, aging in place is becoming more and more popular among aging populations in the country. Many find it more comfortable to remain at home while receiving help and care.
And it's not just the aging population that finds being at home more comfortable. Another reason why home health aide jobs are increasing is because many other Americans find it more comfortable to convalesce at home, whether that is from cancer or an injury. Studies show they aren't wrong for wanting to stay home while receiving help and care. In fact, it's been proven that you heal faster while receiving care at home than you do in a facility, not to mention that it decreases your chances of being readmitted for the same health issue.
Finally, not only is it more desirable and comfortable to stay at home while receiving help and care, patients find that they save money too! Because readmission rates for health issues are lower, it helps people save money, thus driving up the demand for home health care professionals.

5 Amazing Reasons to Become a Home Health Aide
While caregiving is demanding work, it is also rewarding! Here are just a few reasons why you should become a home health aide.
You are a hero on the home front. While you may be helping with some of the most basic tasks, you are seen as a hero to your patients and their families because you are assisting with tasks that the patient would not be able to do on their own. This care truly changes the lives of those you help.
You provide companionship when it truly matters. Those who are aging and unable to get out as much or those dealing with an illness may feel isolated. Your presence, care and compassion is truly needed by your patients!
There is a growing demand. There is a need for caring and compassionate people who want to assist those in need of care in their homes.
The ability for upward movement. Becoming a home health aide is a great way to enter into the healthcare field. It is a foot in the door if you later want to become a registered nurse.
It's flexible. Working for a home care agency often gives you the flexibility to work as much or as little as you want.
How to Become a Home Health Aide
Becoming a home health aide is relatively easy and is a great way to enter into the healthcare field. It does not require a college degree and training to become a home health aide is minimal. You can often become a home health aide in a matter of weeks with training and testing. Not only that but there are often plenty of free training opportunities in most states.
Getting certified is an extra step in becoming a home health aide. While it isn't necessary, it certainly can give you a leg up on your competition and it can open up more employment opportunities for you. Each state has its own certification regulations so be sure to do your research if this is a step you'd like to take.
Conclusion
If you are ready to begin your career as a home health aide, All American offers competitive benefits including generous paid time off after one year of full time employment. We also offer a higher salary and direct deposit of paychecks. Our friendly work environment, convenient location and Spanish-speaking personnel make All American a breeze to work for! Be sure to head over to our careers page for more information and to apply to an open listing today!
Discover Our Services:
nursing home carer jobs
|
healthcare services near me
|
how much is senior home care
|
in home health care training
|
24 hour skilled nursing at home
|
home nursing care near me
|
phila corp aging
.