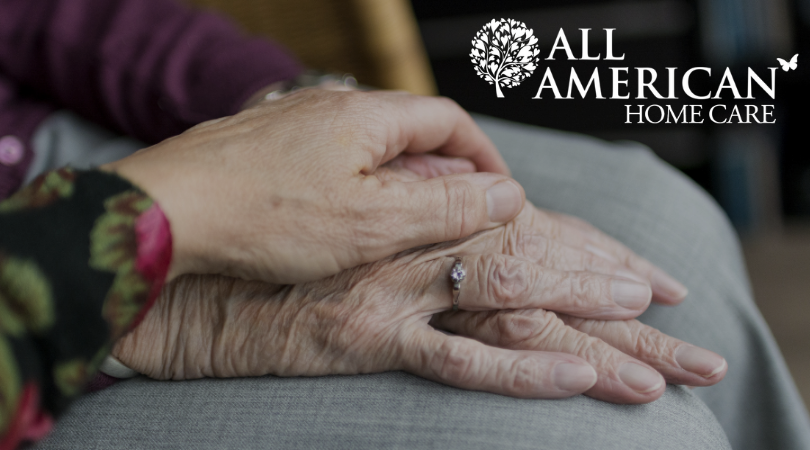 Should Your Loved One Live with You?
February 09 2021
How to Balance Being a Caregiver with Getting Home Health Care
"Should my aging or ill loved one live with me?" This is a question many families face. Being a family caregiver is hard work, but dealing with the changes of moving your loved one in with you can also be difficult.
The answer to that question is different for every family. There are plenty of different issues to consider, such as is there enough room for your loved one to live with you or is your home more accessible when it comes to mobility for your loved one. It is important that you weigh the pros and cons of that choice, but whether you decide to have your loved one live with you or stay in their own home, you will find major benefits in getting help through a home health care agency.
Striking a Balance
Finding balance as a family caregiver is something you will constantly have to work at. However, it can be made easier by seeking home health care for your loved one. With home health care, your loved one will receive expert care in the comfort of their own home or in your home. By seeking outside help, the time you spend with your ill or aging loved one will be less stressful and more enjoyable. And because the care your loved one is receiving is from a knowledgeable team of medical professionals, you'll have the peace of mind knowing that your loved one is well cared for even when you can't be around.
Care for your loved one through a home health care agency can be extremely beneficial to family caregivers who are part of the "sandwich generation," meaning those who are caring for young children and elderly parents at the same time. Often, these family caregivers are still trying to hold down their own career as well, making it even more difficult to juggle all of your responsibilities.
When is it Time to Seek Help?
So when is it time to move your loved one in with you and/or seek help from a home health care agency? There are a few factors and warning signs that let you know it's time including:
You are feeling overwhelmed and exhausted as a family caregiver
You are feeling depressed, stressed, anxious or isolated as a family caregiver
Your loved one is unable to perform daily living activities without assistance (such as bathing and dressing), warning signs will include poor personal hygiene or a disheveled appearance
Food spoiling in the fridge or an empty pantry or fridge in your loved one's home
Your loved one having unexplained weight loss or gain
Your loved one not keeping up with housekeeping or yard work
Bills going unpaid or appointments being missed by your loved one
Your loved one forgetting to take medications
Unexplained bruises on your loved one that could indicate falls or balance issues
A new health diagnosis that requires more and/or specialized care
What is Home Health Care?
Home health care services are available to patients of all ages from children to senior citizens. Home health care allows your loved one to receive expert care from a team of medical professionals including:
Physicians
Registered Nurses
Speech Therapists
Occupational Therapists
Physical Therapists
Home Health Aides
And more!
Each patient is assigned a team of health care professionals who, along with the family and patient, come up with an individualized healthcare plan to meet the patients' unique needs. Just some of the services many home health care agencies provide include:
Checking vitals and observing general health
Wound care
Intravenous or nutrition therapy
Injections
Medication administration and monitoring
Mobility assistance
Assistance with daily living activities
Specialized care for a specific health diagnosis
Patient and family education
Respite care for family caregivers
Those assigned to care for your loved one not only provide skilled medical attention, but they often provide companionship as well. In fact, many patients and families consider the members of their loved one's medical team a part of the family!

How to Find the Right Home Health Care Agency for Your Needs
Not all home health care agencies offer the same exact care, so it is important that you find the one that meets your and your loved one's needs. Here are our top tips to helping you find the right home health care agency for you.
Have a discussion and make a list. Start by discussing with your loved one what needs they have and what they would like to have when it comes to their care. Then make a list of the needs you and your loved one have.
Research your options. Use your list of needs to help you research your options. Ideally, you want to choose a home health care agency that meets all or the majority of your needs. Beyond that, look for accreditation, licensing and awards that the agency has that prove the care they offer is top notch.
Ask for recommendations. Take your research offline by asking your loved one's doctor for their recommendations. You can also get recommendations from your local senior center or hospital's social work department as well as from friends or family who have dealt with home health care agencies.
Ask lots of questions. Once you have narrowed down to your top choices, be sure to ask each home health care agency plenty of questions to further vet them. Some key questions include asking how they handle coverage when a caretaker is unable to make a shift, how they handle communication between team members and family, and how they monitor quality of care.
Conclusion
If you are ready to seek help for the care of your loved one, All American offers caring, compassionate and expert care! Learn more about our services on our website today.