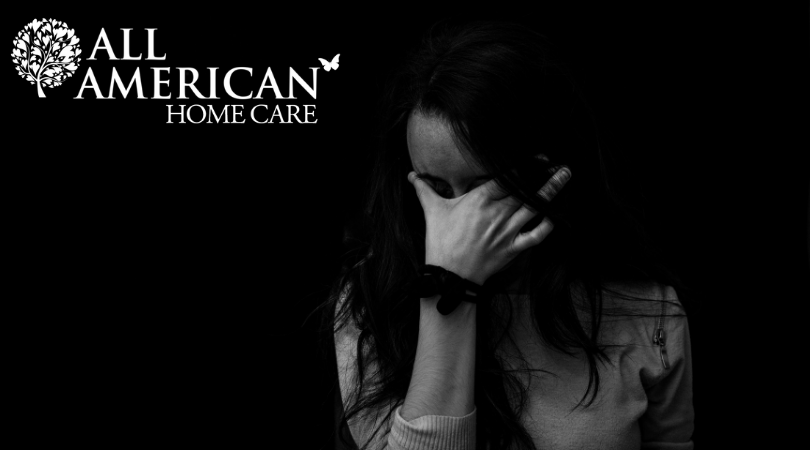 How to Protect Your Mental Health as a Loved One of an Ill Family Member
February 02 2021
7 Tips for Family Members and Family Caregivers
Even when you're not the one who is ill, it can be hard to deal with the changes and stress that life throws at you when dealing with a loved one who is. It can take time to process those changes, but not everyone has the luxury of time to do so, making it even more stressful. And for family caregivers, it can be even more difficult and exhausting.
Each person has to take the time they need to work through the changes that have come into their life; however, there are ways to help protect your mental health as you deal with the challenges of caring for your ill loved one. Stress can not only affect our mood, but our physical health too. Signs of stress include:
Feeling overwhelmed or constantly worried
Feeling tired often
Getting too much or not enough sleep
Gaining or losing weight
Becoming easily irritated or angry
Loss of interest in things you once enjoyed
Feeling sad or isolated
Frequent headaches or other bodily pain
Here are our tips to help beat back stress and lift your mood.
Stay Active and Eat Healthy
1 It's important to get in your daily exercise, especially for family caregivers. Ensuring you have the mobility and strength you need to transfer a loved one is crucial for the safety of both you and your loved one. Getting exercise not only can help keep you flexible and relieve chronic pain, but it also has mood boosting benefits. As you exercise, your brain releases endorphins, which make you feel happier. Eating nutritious foods is key to keeping your mind and body healthy. Make sure that you are getting plenty of protein as well as your recommended daily serving of fruits and vegetables.
Get Good Sleep
2 We know that getting good sleep can be hard when your mind is racing with thoughts about your loved one, but it is important to keeping stress at bay. Create a bedtime routine for yourself, or stick to one you already have. Avoid reading or watching TV just before bed to help quiet your mind. You can also try calming techniques, such as breathing exercises, before bed to help get you into a state of relaxation.
Stick to a Schedule
3 If you're a family caregiver, you'll want to have a daily schedule that you stick to as well. Consider keeping a calendar or list of all the things you need to accomplish each day and check them off as you go. Plan out your calendar or list at the beginning of each week so you know what you have ahead of you. Also, get your loved one that you care for into a routine as well. When you both know what to expect for the day, it can make things go a lot smoother, leaving both of you less stressed.
Do Something You Love
4 Be sure to make time to do something that you love. Whether you enjoy painting, knitting, playing an instrument or reading, doing something you love can help put a smile on your face. Even if you take just 15 minutes every day or two, you can markedly improve your mood and help beat back stress.
5 When we are dealing with an ill loved one, it can be easy to pull away from our social circles. However, it is more important than ever that you maintain those relationships. Taking time for social interaction can help decrease feelings of isolation and depression. Be sure to continue to find ways to be social, even if that means just talking to a friend on the phone for five minutes. Often, you will find that these interactions can also offer time for you to vent about your frustrations or worries, giving you the opportunity to release more stress.
Center Yourself
6 Practice self-care techniques that help center and relax you. These include doing yoga, practicing meditation or using calming breathing exercises. It can also include taking a hot bath or treating yourself to a massage or getting your nails done. Doing these types of activities allows you to give yourself some much needed personal attention and can help ease anxiety.
Ask for Help
7 Don't be afraid to reach out for help when you need it. If you notice that your depression is not improving or getting worse, make sure to reach out and talk about it with someone you trust. As a family caregiver, make sure that you take advantage of respite care so that you can take care of your own needs. Those around you are eager to help or listen if you are willing to reach out.
Discover Our Services: nursing assistant agency jobs | healthcare home services | home well agency | philadelphia home health aide training | 24 hour home care agency | nursing care at home | philadelphia corporation for aging.