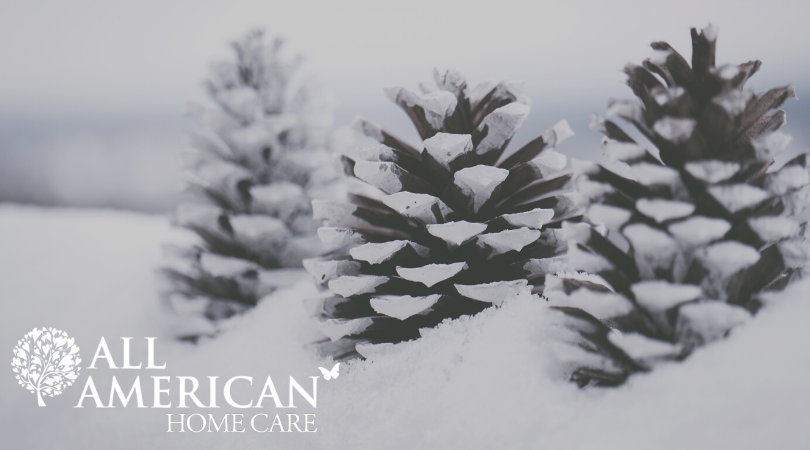 Making the Holidays Special for Patients Using Home Healthcare
December 29 2020
Five Tips for Caregivers to Make this Holiday Season More Meaningful for Their Patients
The holidays are a wonderful time of year, full of special memories and traditions. But for someone in home healthcare, it can also be difficult. Each circumstance is different and your patients may have mixed feelings about the holiday season. For some patients, they may be missing family who are far away and not visiting. For other patients, they may be going through the emotional roller coaster ride of a new diagnosis. And for others yet, they may be dealing with feelings of loss, such as the loss of feeling like they have independence or the loss of a spouse.
No matter the situation, it is important that we all take time to celebrate. While we are still living, we should never fail to celebrate what makes life so special. That is why it is so important to help make the holidays special for your patients using home healthcare. As an in-home healthcare worker, you have the opportunity to lift your patients' spirits. While this may seem like a daunting task, it really is quite simple if you follow these five tips.
Reminisce on Traditions
Have a conversation with your patients about past holiday celebrations. Ask them about any family traditions, the food they usually eat at the holidays or about any special memories they may have. If your patient seems unwilling to share their own memories, start by talking about your own holiday traditions and memories. By opening up and sharing your own special memories, it can help to make your patient more comfortable sharing their own. Remember to not pressure your patients to share more than they wish to; it is important to respect their choices.
Knowledge is Power
Learning what has made past holiday seasons so joyful for your patients can help you to make the current holiday season more merry and bright for them. If you have a patient that is unable to communicate, speak with their family or loved one about what you can do to make their holiday season more special.
Once you are armed with this knowledge, use it to make the holiday season special for your patient. Help them by pulling out decorations and decorating the house. Or help your patient make their favorite cookie recipe or latkes, but make sure your patient continues to follow a healthy diet. Watch holiday movies, sing some holiday tunes or whatever will help make the holidays more festive for your patients.
Making Connections
Part of what makes the holidays so special is having a connection with those you love. However, for some of your patients, the holidays can now seem like a lonely time. Add in cold weather and feelings of depression and isolation can set in. To help your patients feel less lonely and more connected, help them make phone calls to loved ones who cannot visit them. For those loved ones that are nearby, help them schedule holiday visits. You can also help your patients send holiday greeting cards or presents. To help them feel connected to loved ones who have passed away previously, pull out old photo albums if you think they would like to reminisce on past times.
Dealing with Changes
Helping your patient cope with and process the changes from last year can also help to lift their mood. Your patient may feel like they are missing something this year due to their changed circumstance. Again, don't pressure your patient to talk about their feelings if they aren't ready. Continue to reassure them that you are available if they wish to talk to help them feel comfortable opening up about what they may be feeling. Helping your patients work through those changes and accept them can lead to healing and greater happiness overall.
For Those that May Not Know the Difference
You may have some patients who are very ill or have dementia and may not know that the holiday season has started. However, don't let that stop you from making the season more special for your patient. Decorate their home in a festive manner. For those who have moments of lucidity, they will appreciate what you have done for them.
Conclusion
As a caregiver, you make the lives of your patients more meaningful each day, but especially so during the holidays. By sharing traditions and doing festive things together, you can help your patient to create new, meaningful memories around the holidays that they will cherish.