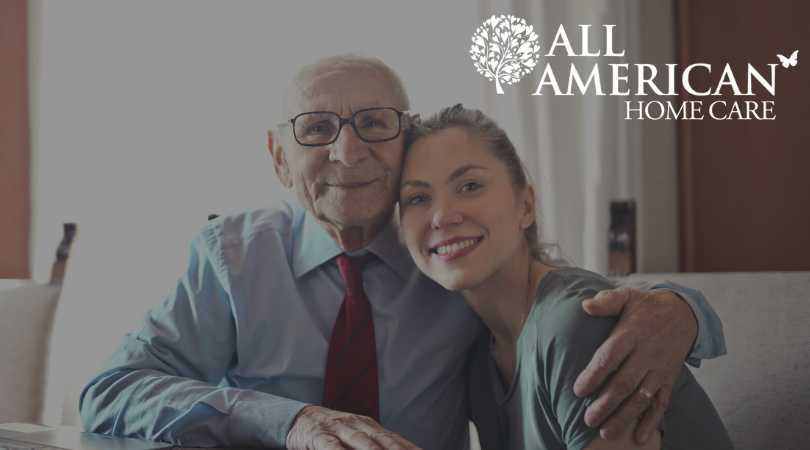 5 Signs You Need Elder Care For Your Loved One
November 10 2020
And Why Hiring an Elder Care Agency is Extremely Important
We understand that it can be very hard to watch a loved one age. We also understand that changes due to age can appear gradually, making it hard to notice them, or that many of us can be in a state of denial about our loved one's true condition. However difficult it is for you to see these changes in your loved one, know that it is even more difficult for them to deal with personally. To help you know when it's time, we've listed the five signs that you should watch for to know when it is time to seek help for your elderly loved one.
It is important to note, however, that you should not wait until all 5 signs are fulfilled. Doing so can put your loved one in unnecessary danger. This is why hiring an elder care agency as soon as you notice one or more of these signs is extremely important. Elder care ensures that your loved one is safe and comfortable while still maintaining a sense of independence. This is because elder care can reduce fall risks, help with transportation and even care for their health needs.
Memory Loss
1 Our bodies can create new brain cells at any age, so memory loss is not part of the aging process. Memory loss is not the same as forgetfulness, however, which can be common in the elderly. Memory loss is when you are suddenly unable to recall key information. If you notice that your loved one is unable to recall important information, it may be a sign of age related dementia. Dementia, whether early onset or age related, can be detrimental to the health and safety of your loved one and it is imperative that you seek help right away. Dementia can cause a person to forget to take medications or even become confused, agitated and paranoid.
Bruises, Cuts or Scrapes
2 Falls are one of the most serious of signs that your loved one needs help at home. According to the National Council on Aging, falls are the leading cause of death from injury among those 65 and older. The risk of falling increases with age. If you notice any bruises, cuts or scrapes on your elderly loved one ask them how that happened. Immediately do what is needed to prevent any future falls. Elder care service providers are trained or certified in fall prevention and can help you make your loved one's home fall-proof as well as ensure they remain safe while ambulating around their home.
Inability to Perform Daily Tasks
3 Daily tasks include grooming, running errands, taking medications as directed, preparing meals and general household chores and maintenance. If you notice that your loved one's hygiene is not as good as it once was, they are forgetting to take medications, there is spoiled food in the fridge, or even laundry is piling up, it may be time to seek help. These issues can be caused either by memory loss or because it is just harder to perform these tasks due to pain or loss in mobility. Elder care can help your loved one do these daily tasks including light chores, meal preparation, personal hygiene and ensuring that they are taking their medications properly.

Change in Personality or Mood
4 As we age, it can be hard to do the things we once loved such as hobbies. It can also be hard to get out and socialize with friends and family. All this can lead to depression and feelings of isolation. Dementia can also cause changes in personality, making a person anxious, irritable or even aggressive. If you notice any changes in your loved one's behavior or signs of depression, it is time to seek help. Elder care can not only help your loved one do the things necessary for life, but they also provide companionship. If dementia is an issue, elder care with health care can address the condition with any needed medications, such as those to ease anxiety.
Unexplained Damage to Their Car
5 Asking a loved one to give up their car keys is extremely difficult. However, if you begin to notice scratches or dents in their car, especially ones that they can't explain, it is time to intervene and seek help. Not only can asking your loved one to give up their car keys keep them safe, but it also keeps everyone else on the road safe. Many elder care options provide transportation for your loved one, so they are still able to go to doctor's appointments or even social engagements, keeping them happy, healthy and safe!
Conclusion
Watching your loved one struggle as they age is hard. However, by getting elder care for your loved one, they will no longer needlessly struggle. You will have the peace of mind knowing that they are cared for by an experienced professional who can ensure that your loved one is safe while remaining as independent as possible, but most importantly happy!
If you believe your loved one is ready for elder care assistance, All American is an experienced service provider for the elderly. We offer in-home care, so that your loved one is more comfortable, while still providing all the same services as a facility. Our trained professionals know how to care for chronic conditions, dementia and mobility issues, ensuring that your loved one is healthy and safe. We treat our patients like family so you will also have the peace of mind knowing that your loved one is happy and well cared for. Contact us today to see how we can help you!