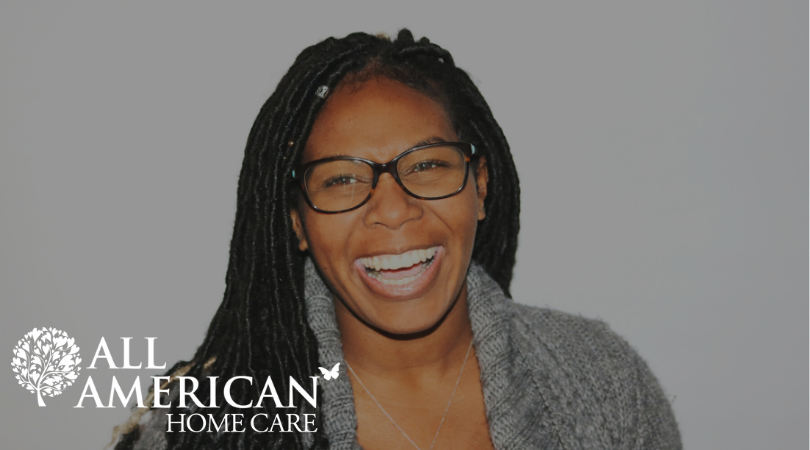 5 Reasons to be a Home Health Aide
November 03 2020
Home Health Aides are an Indispensable Part of the Care Team, Offering Compassionate Care to Those in Need
Home health aides are a vital part of the care team. Their duties include caring for and providing assistance with daily living activities such as bathing, dressing, grooming, meals and light housekeeping. As a home health aide, no two days of work are the same and you will meet people from a variety of backgrounds with a variety of needs.
Here are 5 reasons why you should become a home health aide today.
Your Presence Truly Matters
1 Home health aides are an integral part of the healing process. They provide consistent care and companionship to those in need. Many patients often feel stressed, confused and emotional when dealing with a new health situation. Your frontline care can help to ease many of those turbulent feelings and provide peace of mind to both the patient and their family.
Beyond those basic needs, home health aides are part of an amazing care team that offers complex care in patients' homes. From cancer recovery to chronic conditions to memory care to hospice, all these types of care are able to be delivered in the comfort and familiar surroundings of home. Studies have shown that the comfort of being in one's own home can speed up recovery. It can also be less stressful than going to a long-term care facility and for those seeking memory care the familiarity of home can decrease their agitation. And because home health aides work directly with patients more often than any other part of the care team, they are often the first to notice changes in a patient. This can be vital information to help adjust a patient's treatment plan.
Not only do home health aides make a difference in the lives of their patients, but they also help patients' families. For many patients' families, balancing a career, kids and caring for a loved one can be difficult. Home health aides have the ability to help ease their stress and worry and are often seen as heros by their patients and their families. The family of patients understand that their loved one is receiving compassionate care that keeps them safe and healthy.
It's a Rewarding Career
2 Home healthcare aides have the ability to truly change people's lives with their compassionate care that breaks down barriers, allowing them to truly get to know their patients and families. They take an interest in their clients' lives, often learning about their favorite foods and hobbies, which allows them to provide the best care possible. Patients will also look forward to their home health aide's visits because of the positive impact they have on their lives. Knowing that you can make the difference in someone's life daily is truly rewarding.
No Formal Education is Required
3 In most states, no formal education is needed to become a home health aide. Don't fret over not knowing what to do. Home health care agencies do offer formal training. There are also opportunities to become certified, which may be required by a home health care agency that receives Medicare and Medicaid funding. Certification can also help you get a leg up on the competition!
The Ease of a Flexible Schedule
4 Home care offers the ease of a flexible schedule. Home health care workers can work as little or as much as they wish. This gives home health aides the opportunity to make their job a career or to work while pursuing a formal education, raise a family or even just work because they want to! Many home care agencies offer both part and full-time opportunities that fit any schedule.
A High Demand for Health Care Workers
5 Because of the aging Baby Boomer population, the need for healthcare workers will continue to increase over the years. This translates to job security for those working in the healthcare field. Moreover, the demand for home health aides will be the greatest out of all the jobs in healthcare. This is because home health aides provide for those daily care needs.
Conclusion
Home health care aides are the frontline heros to patients and their families. They offer compassionate care that truly makes a difference in the lives of others. This rewarding career helps to make life more manageable for patients of all ages while remaining in the comfort of their own home. Home health aides are often seen as part of the family by patients and their loved ones because of the close relationships and connections they make daily.
If you are ready to start a rewarding career as a home health aide, All American offers flexible scheduling and excellent benefits including
A higher salary
A $150 signing bonus
Direct deposit of paychecks
A friendly work environment
Spanish speaking personnel
Convenient location
Health and dental insurance
A 401K matching program
Family leave
Generous time off after one year of full-time employment
Learn about our current job openings and apply online today on our Careers page!
Discover Our Services: in home health care jobs | health and home care | home care for senior | cna certification philadelphia | 24 7 care for elderly | the nurse agency | philadelphia corporation for aging website.