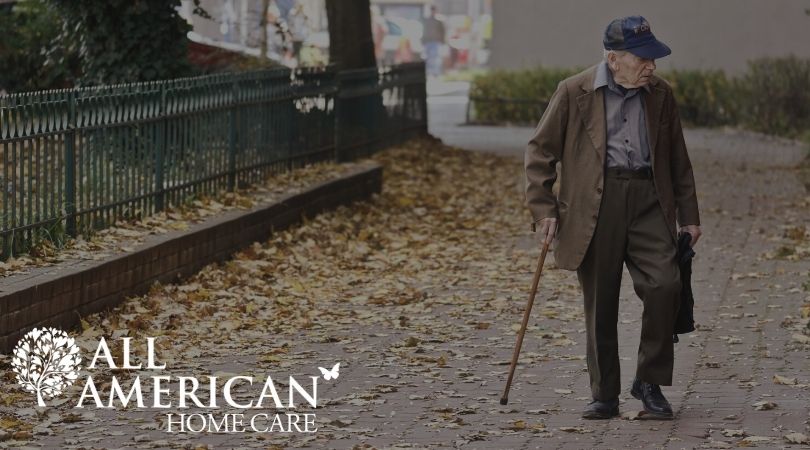 Why Elder Care is Growing in Popularity
October 27 2020
Plus Why Many Seniors are Choosing to Age in Place
Elder care, or senior care, offers care that meets the specific needs of seniors. From help with meals to getting dressed, elder care helps seniors do what they need while still providing them with a sense of independence. Lately, elder care has seen a huge growth in popularity. Let's take a look at several of the reasons why elder care is growing in popularity and why many seniors are choosing to age in place.
Growing Senior Population
Part of the growth in the elder care industry has to do with a growing senior population. With the Baby Boomer generation getting older, more and more seniors will require care. In fact, by 2050, The U.S. Census Bureau predicts that the current elderly population is expected to grow to around 80 million! However, the increase in the elderly population now and over the coming years is not the only reason why elder care is growing in popularity.
More Complex Care Needs than Ever Before
According to the Centers for Disease Control (CDC), 6 in 10 U.S. adults have a chronic illness. That means that the growing senior population will have more complex health care needs than ever before, requiring elder care that includes health care. This means that the care required by these elderly Americans will be more time-consuming and specific. Because of this, many more seniors and their loved ones are turning to elder care with health care to meet these needs.
The New Sandwich Generation
Back in the 2010s, the term Sandwich Generation was coined to describe middle-aged Americans who were caring for both elderly parents and young children at the same time. With the Baby Boomer generation and others aging, a new Sandwich Generation will come about. Just like the one before, they will be juggling elderly parents and young children. However, as time has passed, many of these now middle-aged adults are seeking help caring for their elderly parents, especially those with chronic conditions, through the assistance of elder care.
Tackling Depression in the Elderly Population
As you age, it can be more and more difficult to get around not only within your own home, but out to run errands or go to social engagements. Combine this fact with busy family members who don't come around often and it can cause feelings of depression and social isolation. Elder care helps to combat the effects of depression and social isolation caused by the limitations that come with aging by providing companionship and help while still giving seniors a sense of independence.

Variety is the Spice of Life
With so many different options for elder care, it's no wonder it is growing in popularity! The variety of care options allows seniors the ability to find the right care to meet their needs. Here are some of the options that seniors and their loved one have to choose from:
Meal Assistance: This option is for seniors who need help preparing nutritious meals. One of the most well-known programs for this is Meals on Wheels.
Adult Day Care: These programs are often offered by senior centers or other community centers. It allows seniors to enjoy social interaction outside of the home during the day when a loved one is unable to care for them while at work. Programs include fun activities as well as exercise.
Companionship Care: This in-home care offers social interaction and help in the comfort of your own home. Caregivers can help with meals, light housekeeping and personal hygiene needs all while providing companionship and social interaction.
Home Health Care: Home health care for seniors offers much of what companionship care offers with the added benefit of in-home health care. This is the perfect option for elderly suffering from chronic conditions that require specialized care.
Assisted Living and Skilled Nursing Facilities: These facilities offer socialization or health care in a more traditional setting of a facility or group living environment.
The Growing Popularity of In-Home Elder Care
More and more seniors are choosing to age in place. The ability to stay in the comfort of your own home is perhaps what makes this option for senior care so popular. However, there are a multitude of other benefits to in-home elder care. Studies have shown that convalescing in the comfort of your own home speeds recovery time. So for seniors who have suffered from a fall or some other short-term health need, receiving care in their home will help with their recovery! For those suffering with Dementia, being in familiar surroundings can be comforting and reduce anxiety. There is also the added benefit of doing things on your schedule. In assisted living or skilled nursing facilities, meals and other activities are done on a schedule. However, with in-home elder care, seniors have the flexibility to do things on their own schedule. Family and friends also have the ability to visit when they want, making it easier to see their loved one even when their schedule is busy. In-home elder care also offers a variety of care options from companionship to health care, and you can often add services as the need arises making the care you receive personalized. With COVID-19, we have seen just how important staying home can be, making in-home elder care an even more popular choice among seniors and their loved ones.
Conclusion
From the growing senior population to the sheer variety of options seniors have nowadays when it comes to care, elder care is growing in popularity with in-home elder care seeing the biggest growth. If you or an elderly loved one is in need of in-home health care, contact us today!
If you want to make a switch to a high demand, secure job, check out our Career Page to see what positions you can apply for today. We offer great benefits, including a higher salary, and believe our caregivers and employees are our greatest asset!