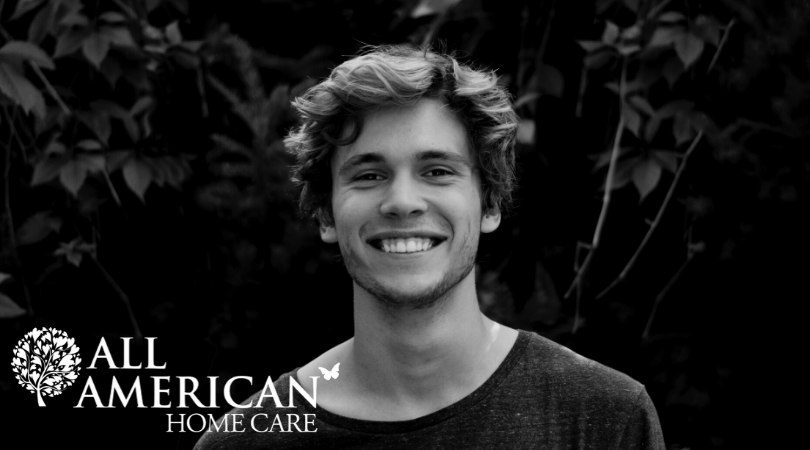 Private Caregivers Needed
October 25 2020
Private Caregivers Needed: What Is 24/7 Home Care Service?
Private home care sitting services provide assistance to diverse clients, ranging in age from youth to senior adults, allowing them to maintain independent living in their own homes. Our clients may need extra assistance following an operation or hospital visit, may wish to avoid a move to an assisted care facility, or may need on-going, end of life care.
Home health services are an option for you or your family if you or your loved ones need extra help related to issues with aging, limited mobility, recovery from surgery or cancer treatment, chronic pain, or simply need companionship and occasional assistance. Home health care may be temporary to allow the client to convalesce, or it may be a long-term option for patients who require increasing assistance as they age.
Our home care professionals include physicians, nurses, aides, therapists, and more specialists to fill your specific needs. We work with your existing care providers, family members, friends, and other loved ones to ensure the highest quality care for our patients.
How Do We Differ From Other Home Care Agencies?
Our full-time caregivers are certified, experienced, and dedicated to helping patients maintain dignity and independence at home. We are always available around the clock, every day of the week, and each day of the year, to serve our clients and assist them when needed. We are a community-minded private agency for home health aides. We always strive to give back, and we treat every patient with the compassion and respect that we would for any member of our community. With All American Home Care, you will not only be joined by a team of medical experts: you will join a family and make new friends. We are also often more affordable than nursing homes, assisted living facilities, or other common 24/7 care options.
How Much Does It Cost?
Private senior home care is typically much more affordable than care administered in an assisted living facility or a nursing home. According to the US Department of Health and Human Services, the average cost of a year of private care is 33% less than the cost of the alternatives listed above.
Because private home care services allow you to stay in your own home, you and your family will save on the cost of room and board at a facility. The peace of mind of knowing that your loved one is safe at home with regularly scheduled help plus the ability to call for assistance 24/7 is worth the investment in private home care.
If you utilize a Medicare wellbeing plan, you may be eligible for other home care options and assistance. Check with your plan provider and Primary Care Physician to help determine if 24/7 nursing care is the right choice for you. If you have any inquiries with which we can assist, call All American Home Care today.

When Is 24-Hour Home Care Needed?
24-Hour home care may be appropriate in situations where the primary caregiver can no longer offer assistance alone. They may be overwhelmed and may need to quit their job in order to provide care full-time. Or it may be the right time when the caregiver realizes that the family member cannot live alone, because they are prone to wandering, driving, or participating in dangerous activities without awareness. They may be unable to clean, cook, or manage a household alone any longer. Or they may simply need additional assistance following an operation or accident, or cancer treatment or another hospital stay, to help get back to normal. Whatever the case may be for you and your loved one, a private duty caregiver can help put your mind at ease as you are able to continue your career and your daily life while knowing that your loved one is receiving excellent care from All American Home Care.
Private senior home care is also beneficial for those recovering from cancer or other extended illnesses or injuries, who may need temporary or long-lasting assistance to return to their daily lives. We have occupational and physical therapists in our team who can help you go back to normal after difficult health issues.
Nursing care is also a necessity during hospice or palliative care. End of life hospice care requires gentle handling of both the patient and their family, whereas palliative care offers support for those in recovery or living with chronic illnesses. We offer services to assist patients with either of these intensive care options, and our staff is trained to approach each situation properly with respect and dignity for the patient and their family.

 Private Caregivers Needed
You may have found this posting because you searched for "private caregiver Pennsylvania" or "private caregivers Philadelphia." This indicates that you may already be seeking a career in the field of senior care, or that you are searching for qualified full-time caregivers in your city. Look no further than All American Home Care.
If you are seeking private home care sitting services, please contact us here today. And if you are looking to start or to further your career in private home care, keep reading.
Private senior home care is a fulfilling career option for those who want to make a difference in the lives of others. We are seeking qualified, caring, and compassionate caregivers in the Philadelphia, Pennsylvania area to provide excellent care to our patients and their families. To be a successful independent caregiver, you possess a passion for enabling members of our community to age, recover, and live with dignity and respect in their own homes. Our clients are parents, grandparents, brothers, sisters. They are former nurses, firefighters, teachers, librarians, each with a wealth of experience, knowledge, and stories to share. Our private home care team treats each patient with the same respect as a member of the family. We are medical experts, but our patients are experts in what they need to feel comfortable at home.
 Why Work with All American Home Care?
We offer competitive pay and benefits, and generous paid time off after one year of employment. We also have a $150-250 sign-on bonus for qualifying candidates. We are responsive to our community's needs and have hired Spanish-speaking team members to better serve our clients throughout Philadelphia. We offer convenient location placements and flexible work schedules. But most importantly, we strive to offer a friendly work environment for all of our team members and patients. We also want to grow with you and help you pursue your career and caregiver goals. With diverse opportunities within our organization, you will have the chance to challenge yourself and achieve your dreams, while making a difference in the lives of others — our patients and their families.
Discover Our Services: jobs for caregivers near me | health at home home care | home care help for elderly | philadelphia cna training | 24 hour skilled nursing care | in home nursing services | senior centers philadelphia.