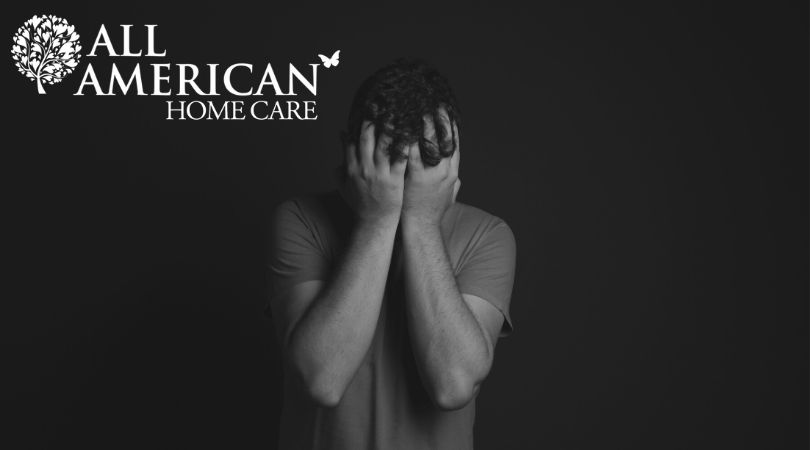 5 Things to Do Each Day to Protect Your Mental Health
October 06 2020
5 Things to Do Each Day to Protect Your Mental Health
Caregiving Takes an Emotional Toll but You Can Fight Back!
Note: If you or someone you love or care for is having problems coping with stress, depression or another mental health condition, be sure to reach out for help. And if you or someone you love or care for is in any immediate danger of self harm, call 911 or the National Suicide Prevention Lifeline at 1-800-237-8255.
Being a caregiver can take a toll on your emotional health. Being stressed and emotionally exhausted can have an effect on how well we care for others. It can leave us feeling frazzled and make emergency situations chaotic. It slows our reaction times and leaves us in a fog. In order to better care for others, it is key that you take care of yourself first.
In the past, there has been a stigma surrounding mental health. But thanks to many individuals, light is being shed on the subject, leaving more people aware of perhaps even their own mental health issues. More people now have a better understanding of mental health conditions and we are talking more openly about the effects of stress on our lives.
Fortunately, there are some great ways to fight back stress and protect your mental health. Here are five of our favorite ways to improve your mental health daily.
Stay Organized
Keep stress at bay by staying organized. Make sure to file things right away rather than letting things pile up. Have a place for everything whether that is medical supplies in the patient's house or in the car of a professional caregiver. When an emergency happens, you'll know exactly where everything is when you need it most. Keep a daily planner, making a list of everything that needs to be done in order of importance. Check them off as you go! At the end of the day, you'll be able to see everything you accomplished and feel great about it.
Take Breaks
It's important to take small mental health breaks throughout the day. Whether you take five minutes to practice calming breaths or just "zone out" by watching a funny video, you'll be left feeling refreshed and ready for whatever comes next.
If you need a guided calm breathing session, head over to your cell phone's app store. There are plenty of different free apps to choose from (like the Calm app) to help you with guided breathing or even a short meditation session.
Do Something You Love
Boost your happiness by doing something you love or are good at. Enjoying yourself can help beat stress and boosts your self-esteem. These activities can be hobbies such as painting, knitting or gardening, or they can be de-stressing activities such as reading a good book or taking a hot bath. Another favorite activity of many is hanging out with family and friends. Have a movie or game night with family, have dinner with a friend or just give someone you love a call. No matter what you choose to do, doing something you love each day can leave you feeling great.
Have a Healthy Lifestyle
Eating healthy and exercising can support your brain health. A diet rich in nutrients helps your memory and improves your reaction time to emergencies. Remember to drink sensibly as alcohol can change our mood. Exercise daily, even if it is only for 5 minutes. Do some stretches or yoga in the morning to prepare yourself for the day and then again before bedtime to ease sore muscles. Exercising releases endorphins, which lift our spirits and make us feel good.
Talk It Out or Journal
It's important to talk about our feelings, vent about a stressful day or at least journal when we aren't ready to talk. These activities can help us deal with our troubles in a healthy manner. Find someone you can trust, whether that is a partner, a friend or a therapist that you can confide in. Even if they are there to just listen, it's better to get those emotions out rather than bottle them up. Keeping everything locked inside will only cause you to explode at some point.
Consider journaling at the end of each day, even if you just jot down a few things about how you feel. Try writing down at least one thing that you are grateful for each day. This will help to remind you about all the positive things in your life when the going gets tough.
Conclusion
When we feel great, we can accomplish great things and that can help us care for others to the best of our ability. Remember, we don't have to feel 100 percent all of the time; it's perfectly normal to have a bad or off day. That is when it is even more important to practice daily de-stressing and self-care activities. If you find that your one or two bad days are turning into weeks or months of bad days and you are having problems coping, be sure to reach out for help. There is absolutely nothing wrong with asking for help when you need it.
Discover Our Services: part time home health aide | hhc home health care | in home care services for elderly | health care training near me | 24 hour care at home for elderly | nursing agencies | pca corp.