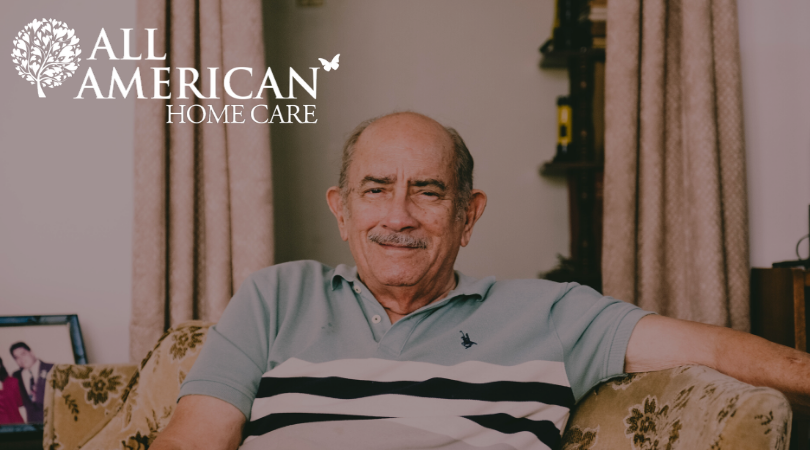 Private Transportation for Seniors
October 03 2020
Private Transportation for Seniors
There is no fixed maximum age limit to driving, but driving for some citizens who are already at their seniors might be burdensome and even unsafe. If you or your elderly loved one are not already fully capable of driving, do not hesitate to subscribe to trusted service providers of private transportation for seniors.
Private vehicles dedicated to the transportation for elderly and disabled can already be considered a necessity. Having the means and modes to travel is important in keeping our elder loved ones mobile, lessening the threats of feeling socially isolated, and thus maintaining the healthy social welfare of senior citizens.
Although it is not a popular topic, senior citizens' transportation should be discussed as it poses problematic situations for the years to come. According to the Insurance Institute for Highway Safety, older drivers are more likely at fault than younger ones when involved in an accident.
From this, it can be inferred that letting seniors drive on their own might not be a good idea. Good thing there are now subscriptions for rides for seniors that can safely get them to their destinations. Transportation services for older adults can be good options to maintain a healthy society for seniors and ensure security when running errands.
Types of Private Transportation
Private transportation generally means the process of the conveyance of passengers rendered by service providers. In other terms, it is the transportation of passengers, as provided by a company through scheduled routes on a fare-paying or subscription basis.
Private transportation for seniors then is a type of private transportation service that only caters to the elderly. The following are among the popular types of private transportation for senior citizens:
Non-Emergency Medical Transportation Services
These types of services transport the elderly to their medical appointments, or when the clients want to purchase their medications. It is named "non-emergency" because it is intended for medical-related errands that do not necessarily require urgency.
Paratransit Services
These are well-known transportation services for the elderly and disabled. It can accommodate wheelchairs. Thus, it is able to cater to elderly people and people with disabilities who need the support of amenities such as wheelchairs. Because of this rare service, providers might charge twice as much as the normal rates of transportation services.
Semi-Private Transportation Services for the Elderly
These are quasi-private organizations that provide transportation services to the elderly and disabled for non-medical purposes. It could be to attend their regular leisure activities or simply roam around the city.
These companies charge less than common private elders transport providers but can only work within limited hours. It offers similar services with that of paratransit but has less strict requirements for eligibility as compared to paratransit services.
They are also a great help in maintaining the healthy interpersonal and social relationships of their customers. They often arrange group or field trips to places commonly enjoyed by the elderly such as grocery stores, medical facilities, and libraries. From this, they can be seen as "mobile" social service centers.
Volunteer Drivers Initiative
This program is led by big-hearted volunteer drivers who offer their services at a much lower rate, and even sometimes for free. This is composed of social programs and/or groups, faith-based associations, and nonprofit entities. They can be found in suburban areas and surrounding cities to provide low-cost transportation services for the elderly and disabled.

In-Home Care Services
Home care service centers are not only limited to indoor caretaking and household assistance of their clients. They can also assist elderly and disabled clients in doing errands and transportation. There is added security and safety if their personal caretakers are also with them in doing outside activities such as doing the groceries, purchasing their medications, or visiting their family.
Some home care providers form partnerships with private transport companies and assist their clients when commuting. Some have their own transport services integrated into the customer services that they offer. At My All American Home Care, clients are guaranteed with safety and a sense of free will and independence while traveling, from the top-quality services and assistance we offer, and the unparalleled performance of our team.
My All American Care offers a wide variety of home care services that provide a wholesome and holistic experience for our elderly and disabled loved ones. Our services include, but not limited to, the following:
Assistance with daily activities
Transportation
Physician and nursing care
Counseling
Speech/occupational/physical therapy
Personal support
And many more
You can rest assured that your loved ones receive the best care both inside and outside their homes.
When Is it Time to Consider Private Transportation?
Perhaps you still feel hesitant whether or not you really need a private transport provider to assist you or your elderly loved one. To help you in decision-making, these are some telltale signs that can indicate your need for private transportation.
Physical Frailty
The weakening of our physical capacities may be brought about by old age. This affects our overall capability and performance in driving. If you feel you are not already physically fit to drive, perhaps it is time to avail of private transportation services. The team of My All American Home Care is just at the end of your fingertips to secure a safer mode of transportation. Call for an appointment with us today.
Weakening of the Senses
As we get older, our vital senses such as sight and hearing might get impaired. This may compromise driving safety and overall performance. Don't take chances and hail a transport company that can drive you safely to your destination.
Cognition and Physical Disabilities
Reduced cognition is often associated with old age and other medical conditions such as Alzheimer's disease, Parkinson's disease, and dementia in general. This can affect how we understand and perceive traffic signs and directions. Moreover, this hinders some of our physical capacities like motor skills, reflexes, and reaction time, all of which constitute the skillset for safe driving.
Other Signs of Impairment:
Frequent confusion and distractedness while driving
Limited muscle movement from physical frailty
Had two or more accidents over a short span of time
Unable to drive with the prescribed speed limit
Considerations for Private Transportation Providers
Before choosing a service provider, always keep in mind the five As:
Availability
It is better to choose a transport service with a flexible service schedule that can attend to your needs whenever, wherever.
Accessibility
Choose transport services that you can easily reach out to, and have sites or offices near your residence. This is an important consideration when factoring in emergency situations.
Acceptability
Hail services with a credible and good reputation. This can indicate the cleanliness of their vehicles or amenities, and the overall quality of their services.
Affordability
Choose services that you can afford in the long-run. Also, look into the possible insurance plans that can already cover your transportation costs.
Adaptability
Not all your needs are already pre-determined. Go for an innovative and visionary service provider who can go the extra mile just to ensure meeting some of your special, and even unprecedented needs.

Common Private Transportation Options for Seniors
Below are some of the most popular private transportation options that you can choose from. Remember to choose one that best suits your needs and budget capacity.
1. ITNAmerica – for Small Towns and Rural Areas
ITNAmerica is a national senior transportation network that specializes in door-through-door services. It primes itself with its local model but nationwide support and network. As of writing, it operates in 14 communities across 12 states from Maine to Florida and to California.
It mainly aims to deliver modern technologies in its services to the more rural areas of residences. It lives by the saying that every community needs a dignified seniors transportation.
Best for: clients residing in rural areas
Price: Rates may vary depending on local associates
2. GoGoGrandparent – for 24/7 Support
GoGoGrandparent has a very fitting history of establishment for a senior transport service. It all started when a grandparent's license expired and was already dependent on others for transportation because of her glaucoma.
The company is well-known for its advanced and cutting-edge mechanisms in their services. It manages modern transportation and delivery systems like Uber, and monitors ride pickups to sustain the quality of their services. It also provides 24/7 support to ensure to attend to any emergency and quickly log client requests.
Best for: clients with flexible or unpredictable schedules
Price: GoGo membership starts at $9.99 per month. Concierge fees are excluded for non-members, while members enjoy a fixed fee of only $0.27/minute
3. Veyo — for Non-Emergency Medical Transportation
Veyo is a full-service senior transport company that specializes in NEMT. Its headquarters are based in San Diego, CA, but it also operates in its regional offices across states. Being an NEMT, it mainly caters to customers who need to attend medical appointments and errands but lacks the transportation means to do so.
Its branding rests on its innovative technologies to modernize medical transportation. It features a flexible fleet model that dynamizes its supply system, making it adaptive to varying modes across geographies, unlike in fixed fleet models. It also employs cloud-based technology and data research to improve its on-time performance and service visibility.
Best for: customers who have medical appointments and regular medications
Pricing: Costs are already covered by Medicaid/Medicare Advantage benefits
4. PODS – for Long-Distance Moving
Moving across states or countries is quite a common narrative for senior citizens. It is either to move in with their family or move into a senior living facility. For whichever reason, PODS is a moving company that is more than willing to assist you in loading your belongings and securely delivering them to your destination.
PODS offers a sturdy and steel-framed container to secure your properties. It is convenient for seniors for they can take time in loading and unpacking. The containers can be rented for over a month, so there is no need to rush. There are also no surprise fees, and unlike other moving companies, PODS do not charge depending on the weight or bulk of your package. You can enjoy high-quality transport services at a very budget-friendly rate.
Best for: Long-distance travel or transport of your belongings
Pricing: mainly depends on the distance of the location, and size of the container you chose. Prices start at $1,237 to $2,999
Didn't Find What You're Looking For?
Do you think none of the mentioned above truly fits your needs for senior transportation? Or are you not really sure of what you need in the first place? Contact us and reach out to one of our representatives now.
My All American Home Care is more than willing to assist you in finding and providing transportation services for the elderly and disabled that truly caters to their necessities and overall well-being. Upon consultations, we can also work out on schemes that work with your budget and schedule your transportation appointments right away! The best you can get out of these providers is to receive services that are tailor-made to your needs and situation.

Advantages of Subscribing to Private Transportation Services
Investing in reputable home care service providers, especially My All American Home Care, can yield amazing benefits. Some are listed in the following:
Road Accidents Can Be Prevented
Entrusting the safety of your elderly or disabled loved ones to younger drivers can reduce the possibility of road accidents. Drivers younger than 50 are known to have more vision and light sensitivity, enabling them to see almost everything on the road and drive effectively.
Convenient Accommodation
Traveling with a wheelchair can come off as a headache, especially if the vehicle is not suited to accommodate such amenities. The advantage in private transportation services, specifically paratransit ones, is that the vehicles can easily accommodate wheelchairs, making it a breeze to bring essential equipment wherever you may go.
Efficient P2P Trips
You do not have to go through the tedious process of commuting. Private vehicles are straight right in front of your doorsteps, ready for your fast and efficient conveyance. There are also no other drop-off points, as these services also return you to your exact home address. This is necessary, especially for elderly and disabled patients who require extra care and support.
 Frequent, but Low-Cost Trips
With private transportation, you can go on more trips at a fairly discounted price. The fees you pay for private drivers can often be less than fares for public transportation or even maintenance expenses for a personal vehicle.
Never Miss Out on an Appointment
Having a fixed and constant transport provider makes it easier for you to maintain punctuality in attending medical appointments. Some quality senior transport providers employ practices that avoid usual transportation struggles such as congested traffic. You can also rest assured that there is already a driver and a vehicle who can convoy you in your appointments and errands.
How All American Home Care Can Help
As stated above, our services are not restrained to indoor home and health care services and assistance. We can also assist our clients in mobility and transportation independence with our integrated transportation services. Extra security is guaranteed because our elderly clients are already supported and assisted by their personal home takers even while commuting and outside of their residences.
If you make an appointment now, we can issue you a quality transport service convoy and work on your transportation schedule right away. We pride ourselves on our genuine efforts to cater to the overall wellbeing and welfare of our clients to our diversified and encompassing products and services.
Discover Our Services: personal care assistant agency | home agencies | in home elder care services | cna classes philadelphia pa | how to get 24 hour care for elderly at home | philadelphia nursing home | pennsylvania agency on aging.