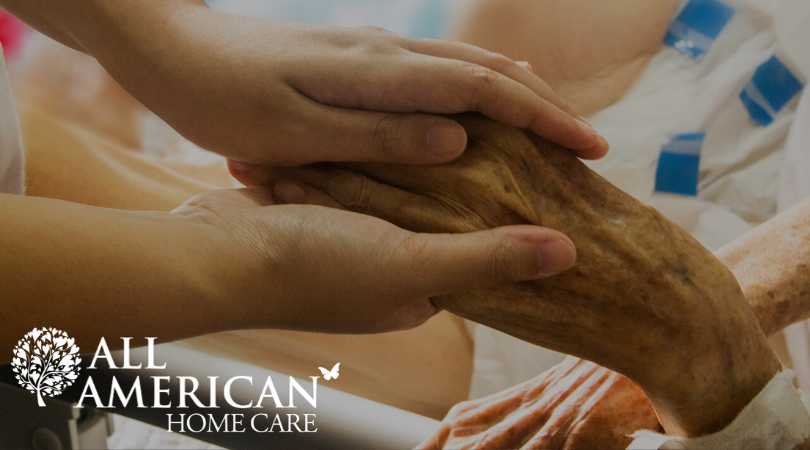 What Does It Mean to Be a Primary Caregiver?
August 25 2020
What is a Primary Caregiver?
What is a primary caregiver? Essentially, it is a person assisting an underaged child or a sick, elderly, or disabled relative.
Any adult can become a primary caregiver for a relative in need, regardless of their education or experience. But how does such caregiving work from the legal side?
Primary Caretaking from a Legal Perspective
Definition of Primary Caregiver
The primary caregiver definition, in legal terms, states that the caretaker is the person that fits the following criteria:
 Is a resident of the state
 Is at least 18 years of age
 Has a relative who requires assistance in critical tasks
 Has a designation from the ward's practitioner
The role of primary caregiving is reserved for the ward's family members and should not be assigned to a hired service specialist.
Family Law gives a concise definition of primary caretaking, with minor differences in details occurring from state to state. Although the legal perspective is clear, what does primary caregiving actually require from the person in charge? Read on to find out.
How to Perform Caretaking for a Relative
In some cases, the need to care for a loved one in the future is predictable – for example, due to aging and progressing diseases. However, sometimes it can occur suddenly because of illness or injury. The earlier one realizes the probability of becoming a caretaker of a relative, the easier the transition will be.
The caretaking process consists of different periods. The length of these periods varies depending on the ward's condition. Besides, all such periods do not necessarily affect everyone. The illness and injury of a loved one determine how the caring process for a loved one proceeds.

Accepting Changes
1 Commonly, a person assisting a relative does not realize they are becoming a primary caretaker for the ward. An example of such a pattern often appears in marital relationships. As partners age together, one may start requiring more and more assistance. As one spouse gradually takes over daily tasks and responsibilities, the transition to a caretaking role may be vague. However, one should stay alert and react to such changes, as they involve a high level of devotion and psychological involvement. In other words, it is not only the ward who requires support, but also the caretaker.
Caring for loved ones brings new challenges. You may be anxious and nervous in the role of a caregiver. At times you can feel angry or upset. All these feelings are understandable. Fortunately, there is help and information available for people who found themselves in the role of a primary caregiver. Educating oneself on caregiving is highly beneficial as it gives an idea of how to deal with the changes in the ward's routine and psychological state.
Preparation
2 During this period, the caregiver prepares for the new role. A caregiver realizes that the loved one will require more help, attention, time, and special conditions in the near future.
At this point, it is essential to do the following:
Collect information about the ward's condition from reliable sources
Consult the ward's physician, and ask for advice
 Discuss the situation with the relative needing assistance
 Make arrangements regarding work, finances, and other essential activities
Beginning of Care
3 When you are just starting to take care of your loved one, you begin to understand the primary caretaker definition from a practical perspective. It is the time when you start developing methods by which you care for loved ones. Choose the approach that works best for you, the ward, and the rest of the family.
How Should Care Begin?
Educate yourself and try out the activities you are going to perform with the ward daily
Look for services and forms of support
Contact organizations offering support and service
Connect with the ward and try to find compromises
At this stage, many people realize that caregiving is not for them. There is nothing wrong with it, as it is not an easy task, and not every person is ready for it. Besides, sometimes the pace of life and working conditions do not allow a person to become a primary caregiver for a relative. If you notice that the caretaking experience is overwhelming for you, do not hesitate to seek support.
At All American Home Care, we know how to find the right approach to any person seeking assistance. By trusting us with the home assistance of your family member, you are choosing responsible and genuine care. Contact us now to receive detailed information and guidance!

Gaining Confidence in Caretaking
4
At this point, the caretaker and ward become familiar with their roles and accept the situation as their routine. Here are some things you should not forget to focus on during this period:
It is crucial that you get support if needed
You can take part in the activities of organizations, for example, by participating in caretaking courses
Reach out for peer support
Remember that you must take care of your well-being
Pay attention to your physical state, get enough rest, find time for hobbies
Keep in mind that you deserve a break
Final Period of Caregiving
5
In the last period, caring for loved ones ends. The end of caretaking may be due to various reasons. For instance, the ward's state can improve due to the successful healing of an injury, or the older adult may decide that it would be better to move to a nursing home. However, unfortunately, the end of caretaking is not always a positive event.
Finishing caring for a loved one is a significant change in life, even if your loved one is just moving to another location with care. Here are a few tips on how to cope with this period:
It is worth talking about your feelings others and share your experiences
Book a session with a psychologist, if necessary
Arrange a discussion with the new caretaker, if applicable
Do not disconnect with family and friends
It is crucial to remember that during any of these periods of the caretaking process, both sides (the ward and the caregiver) deserve support. No one should be dealing with a difficult situation alone.
Professional Support
Are you currently struggling with the role of a primary caregiver for elderly parents, or taking care of an injured or disabled relative? If you feel emotionally exhausted or do not have enough time to assist your loved person, the most responsible decision is to seek professional help.
Medical home care allows you to find balance in life while creating the most comfortable and safe conditions for your family member. Our team at All American Home Care is here to offer help at all times! Contact us now to receive free information on your case.