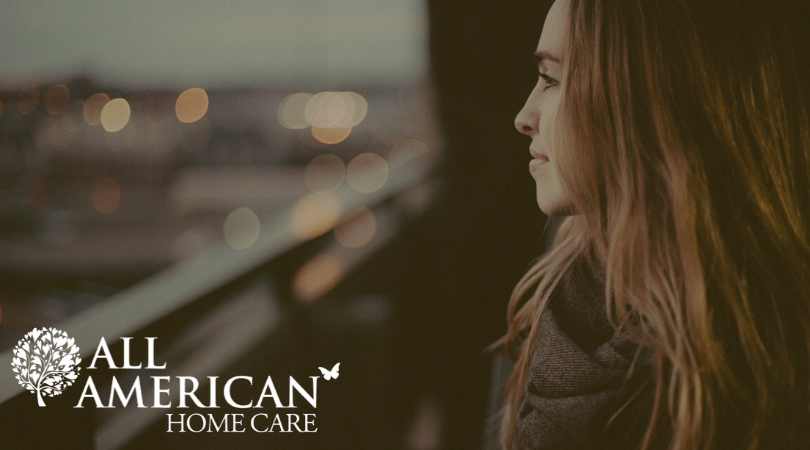 How to Become a Home Health Aide
August 13 2020
Why You Should Choose a Home Healthcare Career and How to Get Certified as a Home Health Aide
The medical field, no matter the job, can be a very rewarding career path. However, if you are looking for a more hands-on job in the field, then Home Health Aide may be the perfect fit for you. In this article, we'll go over why you should choose home health and how you can become a certified home health aide.
Why You Should Choose a Career in Home Healthcare
Whether they are recovering from an accident, suffer from a chronic illness or are choosing to age in place, being at home allows patients to maintain their dignity and feel more at ease. In fact, remaining at home has a positive impact on convalescence, including speeding up the healing process. And more and more people are discovering these benefits as evidenced by the increase in those who are choosing to stay in the comfort of their own home rather than going to a facility. Because of this, home healthcare is a growing industry. And it is just as rewarding as working in a hospital or facility, perhaps even more so, because you can help people remain at home where they are more comfortable and happy. Each day home healthcare employees make a difference in the lives of the people they care for. And unlike sterile facility environments where you may see people come and go, you have the opportunity to work continuously with one patient, perhaps even developing a close bond with some of them.
Why You Should Become  a Home Health Aide
Becoming a home health aide gives you the opportunity to have a more hands-on career working with patients. It is also a great choice for those wanting to start in the medical field or for those who don't want to spend lots of time and money on becoming a nurse. Becoming a home health aide requires a high school diploma or a GED. And depending on the agency you choose to work for, they may or may not require you to become certified, however getting that certification can open more doors for you or even help you earn more money as a home health aide.
What Does a Home Health Aide Do?
Home health aides care for others as if they were their own family. Your daily tasks will be to assist your patients with daily tasks as they heal or age in place. Your patients are at their most vulnerable, so building a trusting relationship with them and their family is very important. Especially since you will also serve as the eyes and ears for doctors and nurses who will not spend nearly as much time with the patient as you do. Your tasks will vary depending on your patients' needs, however you can expect to help with daily living activities such as bathing, toileting, other personal hygiene tasks, getting dressed, meal preparation, assisting with eating, administering medications, checking vitals, light housekeeping and providing companionship. You will also be expected to document any changes in your patients' health that you may notice and notify the doctor or nurse.

How to Become a Certified Home Health Aide
The best candidates for home health aide tend to be social individuals who enjoy working closely with patients. They are also patient, kind and caring individuals who are great working as a member of a healthcare team. Just as with any other medical career, a great deal of empathy is required. You will need to be respectful of your patients and comfortable helping them do daily living tasks that they may find embarrassing or private, such as toileting or showering, helping them to understand why your assistance is so important. Some other skills you may need to possess include good time management skills, being detail oriented and having the physical stamina to lift or transfer patients.
Education: It is recommended that you have a high school diploma or equivalent (GED).
Training: As a home health aide, you will receive on-the-job training from a registered nurse, licensed practical nurse or an experienced aide.
Certification: It  is not always a requirement but when it isn't, getting certified can help place you ahead of other candidates in a job pool. It may even help you earn a higher salary. Some states or agencies do require certification (for example, agencies that receive reimbursement from Medicare or Medicaid are required by federal law to ensure that their home health aides have completed a state-approved training program and competency evaluation). When certification is required, you can receive that certification from the National association of Home Care and Hospice or from a community college or even a non-profit organization. It is always best to look into what is legally required by the state you are working in and any certifications or licenses that are required in an agency before applying for a home health aide job.
Conclusion
Home health aide is a very rewarding, hands-on career within the medical field. Each day you have the opportunity to connect with your patients, helping them when they are at their most vulnerable. If you are ready to become a home health aide, My All American Care may be the right fit for you! We offer a higher salary, a $150 signing bonus, a friendly work environment, Spanish speaking personnel, direct deposit of your paycheck, a convenient location and other great benefits. Ready to apply? Visit our Career page for more information and to apply for job openings right on our website!