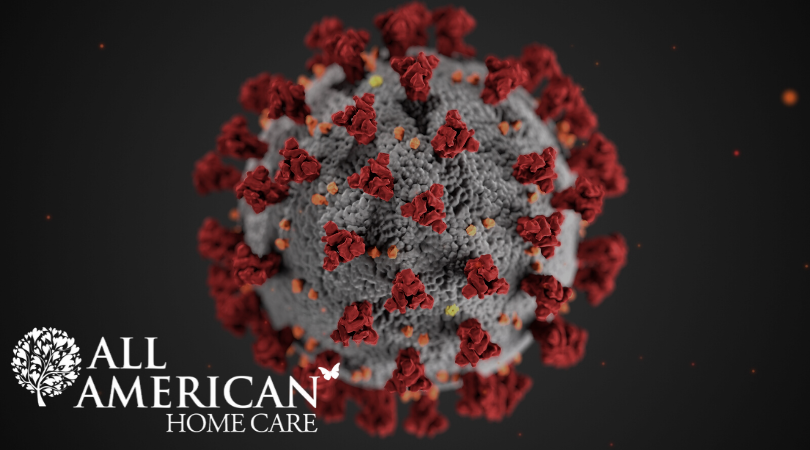 Home Health Care Post-COVID
July 02 2020
Why It's More Important than Ever
Home health care has an important role to play post-COVID. As we have found over these past months, many of the outbreaks in cities and towns across America unfortunately happened in long-term care facilities. This is because of the close living quarters in many of these facilities and the highly contagious nature of COVID-19. What this points to, on the other hand, is the important role home health care plays in society, especially post-COVID.
The Importance of Home Care Post-COVID but Pre-Vaccines
The post-COVID era will come in stages. The first stage is when the overall number of cases has been on the decline for a period of time but we are still waiting for the development of a possible vaccine. During this time, it will still be especially important for those who are more vulnerable to continue to socially distance themselves. Being in home care will allow those people to continue to social distance as much as possible, rather than going to a long-term care facility where infections can easily spread patient-to-patient.
The Importance of Home Care Post-COVID with Vaccines
The second stage will come post-vaccine. We don't know yet what that vaccine will look like, though scientists and doctors alike are hopeful in finding an effective vaccine and promising trials are already ongoing. Whether vulnerable populations can safely take the COVID-19 vaccine is something that scientists will discover during these trials.
But no matter the particular outcome of these vaccine trials and who can take those resulting vaccines, home care will still continue to play an important role. If for some reason, vulnerable populations cannot take the vaccine for COVID-19, home care will help mitigate the risk of catching the virus from those in society who may refuse to take the vaccine because those vulnerable people in home care are cutting down the amount of contact they have with society at large.
And even if there is a vaccine for COVID-19 that is safe for vulnerable populations to take what we have learned from this pandemic is that society and the way we operate is forever changed. We don't know what the future holds but scientists do state that there is always the possibility of a future pandemic. It could be caused by another virus that jumps from animal to human, like with COVID-19, or a current virus could morph into a stronger strain or a new virus altogether. What the COVID-19 pandemic has taught us is that we won't be going back to normal, even after a vaccine. What there will be is a new normal; one that perhaps means larger personal space bubbles while out and about or more contactless transactions in stores. Coronavirus has also reminded everyone just how easy it is to spread germs and that increased handwashing should continue even post-COVID.
What it also means is that we now understand just how key of a role home care plays, not only for those recovering from surgeries but for our vulnerable populations. This new normal and the understanding that another pandemic could happen at any time has given us all insight into the significance of home care and how important it is to protect society's most vulnerable. Because home care allows patients the ability to live in the comfort of their own home also allows for them to be more socially distanced than if they were staying in a long-term care facility, and thus provides more protection from a future pandemic.

Additional Benefits of Home Care Post-COVID
There are many benefits to home health care, and that was true pre-COVID and will continue to be true post-COVID. Some of the other benefits you can expect include:
Maintaining a more socially distanced lifestyle to mitigate the spread of infections and illness, including common cold and flu, which can be especially important for those with cancer or auto-immune disorders.
Convalescing in the comfort of your own home, which has proven to speed up recovery time.
The importance of familiar surroundings for dementia patients.
The ability for terminal patients to live out their days in the comfort of their home, surrounded by their loved ones.
Allowing seniors to continue to live at home safely and with dignity, as well as with a sense of independence.
A close connection with your professional caregivers, whom you can rely on and confide in.
What to Discuss with Your Home Care Agency Post-COVID
If you are currently in home care or looking to start home care in the post-COVID era (pre or post-vaccine), there are a few things you should discuss with your home care agency of choice.
Ask about PPE (personal protective equipment) and whether the agency is worried about supply shortages or how they would handle a shortage.
Ask the agency if and how often they test workers and patients.
Discuss with the agency how they would handle the situation if anyone tested positive.
If you are particularly vulnerable or worried, ask about the ability to have a dedicated caregiver who only visits you and no other patients.
Conclusion
With a new normal post-COVID, home care can play an essential role in continuing to protect society's most vulnerable populations now and in any future outbreaks or pandemics. This is because home care allows those vulnerable patients to stay at home and decrease the amount of contact they have with society at large.
If you are interested in starting home care or switching agencies, experience the All American difference! Contact us today to see how we can help you.