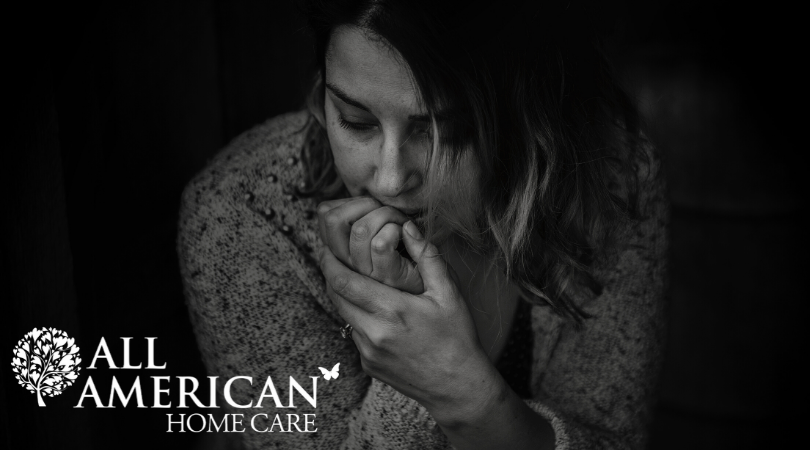 How You Can Support Families with a Terminally Ill Loved One
April 28 2020
Guiding Family Members Through the Uncertain Time that is End-of-Life Care
End-of-life care is perhaps one of the most emotional experiences anyone can go through. And while we most often think of the direct patient care aspect of a medical or hospice care team, the role of caregivers extends beyond the patient to the family as well. This situation can be a sad, confusing and overwhelming time for many family members with a terminally ill loved one. As a professional caregiver, your role is to not only provide care for your terminal patient, but to provide support to their family members and family caregivers as well.
That initial transition into end-of-life care for patients can turn family members' worlds upside down. This can be one of the most emotional and confusing times. It will be your role to educate family members and family caregivers about what end-of-life care is and what their new role is in that care. As time goes by and the needs of the patient changes and their illness progresses, you will need to continue to educate family members and caregivers about those changes. And you will be providing emotional support to family members from the moment their loved one enters end-of-life care to even after their loved one has passed away.
We will go more into specifics about educating family members and caregivers and how to provide emotional support, but let's take a look first at some of the general strategies you can use to guide family members through this process.
Good communication requires listening. Be sure to listen and understand which communication method each family member prefers–some may take notes about what you tell them while others may learn more visually. Also listen to what they say as a cue to how they are feeling so that you can provide emotional support when needed.
Establish trust by listening and showing empathy and compassion. Respect their views and answer their questions.
Prepare them for what to expect by arming them with knowledge.
Be present. Sometimes just being there can make a world of difference. Hold the patient's hand, share stories with the patient and family members and model how to face pain and grief head-on.
Education of Family Caregivers
Part of your role of supporting family caregivers will be to help educate them and provide insight on their new role in helping care for their terminally ill loved one. By educating them and providing insight, you'll help to alleviate any uncertainty or fear they may have about their new duties or role. Be sure to provide information on:
The administration of medications and the purpose and effects of those medications
How to go about daily living activities to ensure optimum comfort levels for the patient
What types of foods the patient should be eating and about any difficulties their loved one may have while eating
What to expect as their loved one's terminal illness progresses and how to adapt in accordance to the patient's evolving needs
Tips on practicing self-care (you must care for yourself in order to care for others well)
Respite Care for Family Caregivers
As you know, caregiving takes a great deal of mental, emotional, spiritual and physical effort. The stress of daily responsibilities as a caregiver can lead to burnout, which is why many home care agencies offer respite care for family caregivers. Be sure that you constantly reiterate to family caregivers that it is available and the benefits of respite care. Many family caregivers may feel guilty for wanting to use respite care, or may feel too busy to use it. It will be your job to speak with family caregivers about how they feel when it comes to respite care, and explain that they should not feel guilty about it and that we are all human and need a break every now and then.

Emotional Support
One of the most impactful ways that you can provide support to families and family caregivers is through emotional support.
For Family Caregivers: Round-the-clock care can leave many family caregivers feeling isolated, stressed, angry and sad, among other emotions. Due to the feeling of isolation, your visits as a professional caregiver will be all the more impactful, giving family caregivers a chance to connect with someone other than their terminally ill loved one. You may even become someone whom the family caregiver can confide in, someone who understands what they are going through. This will give you an opportunity to provide much needed emotional support.
For Family Members: End-of-life care is certainly fraught with emotions. Family members of the terminally ill patient will be experiencing a rollercoaster of emotions from anger to fear, to sadness and even relief. These emotions can be confusing. As a professional caregiver, providing emotional support to family members can help them understand what they are feeling and why they are feeling it–even that it is okay to feel those emotions. You can help alleviate anxieties, provide reassurance and be a shoulder to cry on. Above all, it is important to encourage family members to continue to express their emotions, to seek help when they need it and to continue to encourage them, letting them know that they can be that comforting, loving presence their loved one needs at this time.
End-of-Life Education and Grief Counseling
Family members will also need information about end-of-life care. These are uncertain times for them and they may have many questions. Provide insight into what to expect during end-of-life care, both generally and more specifically about their loved one as their illness progresses. Educate family members on how to support the family caregiver and what they can do to make their loved one more comfortable.
Be sure to connect them with any assigned social workers, chaplains and bereavement counselors who are trained to also work with family members during this time. And when their loved one has passed away, your job hasn't ended yet. Your role will switch to providing grief support,including connecting family members with the assigned grief counselor.