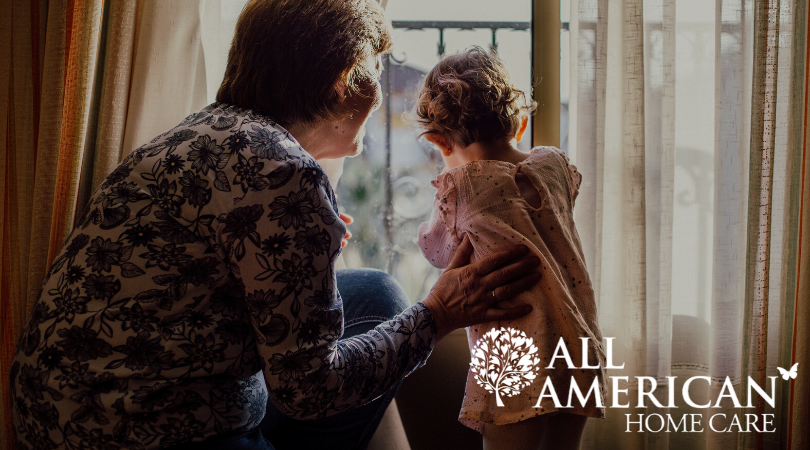 How Do You Know You Need Elder Care Services?
March 19 2020
How Do You Know You Need Elder Care Services?
As we grow older, we will all face challenges due to a decline in physical and mental health. It's just a fact of life but that doesn't mean you should suffer through the pains of growing old alone. And that is probably why you are reading this article. Perhaps you are a senior coming to terms with your own limitations as you grow older. But exactly how do you know when it is time for elder care? That answer will be different for everyone, but it is important to watch for these 5 signs.
Issues with Driving
1If you are finding that it is getting harder to drive, and not just at night, it could be time to find senior care. Perhaps you've had several close calls or been in multiple accidents or have received several tickets recently. As we age, our vision and hearing can decline. Our mental capacity also slows and thus, so does our reaction time to incidents on the road.
If simple fixes such as new prescription glasses or a driver safety course do not fix the problems with driving, then it is time to hang up the keys and find alternatives. If you live in a big city with mass transit, that's great! But for the bulk of American seniors, this means relying on elder care services. This can be a home care agency that offers transportation or even free rides from your local senior center.
And while it can be hard to give up this form of independence, it is also important to remember that it is not just you on the road. The safety of you and  your fellow drivers on the road is of utmost importance.
Feelings of Isolation
2Are you feeling isolated or disconnected from the family, friends or the community? Becoming isolated can happen for a number of reasons. Perhaps you find it difficult to get out due to mobility issues or driving issues. Perhaps you are feeling more depressed and just do not wish to be social. And the former can cause the latter as well. It can also be hard for anyone to see that they are becoming depressed and isolated. It happens gradually, but when you realize that this is an issue, companionship senior care is a great solution.
Companionship care allows for seniors to receive the social interaction that we need. Having regular social interaction is important to our mental health, which is just as important as our physical well-being. Some companionship care even offers transportation, allowing seniors to get out and see their friends, family members or do some shopping.
Making Meals is Getting Harder
3Have you noticed that you aren't making meals as often as you used to? Has your appetite decreased? Has your doctor spoken to you about your poor nutrition? No matter our age, good nutrition is important but if making nutritious meals is getting harder, most elder care agencies do offer meal preparation services. Whether they aide just helps you prepare a meal or they do all the cooking themselves, you'll be able to receive the proper nutrition that your body needs.

Mobility Issues
4Mobility issues can be one of the biggest issues for seniors. It can lead to a variety of other issues, some discussed above, like feeling isolated because you can't get out and about like you used to. Whether you are just having difficulty doing your shopping or it is more serious, like not being able to get around the house as easily, elder care services will ensure that you are able to safely get around and do what you need to do.
Some signs of mobility issues include, but are not limited to:
Bruises
Suffering from falls/balance issues
Unable to get dressed as easily (takes longer) or a general unkempt appearance
Issues keeping up with personal hygiene such as showering, caring for teeth or dentures, shaving or brushing hair
Unable to make meals as easily
Laundry or other chores are piling up
Unable to go shopping
Difficulty ambulating around your own home
Your Health is Declining
5The most common reason we realize that it may be time to receive elder care is that our health is declining. We've looked at some general declining in health that comes with age, but perhaps your health issues have become more serious as of late. Are you forgetting to take your medications properly or have you forgotten an appointment? Have you been recently diagnosed with a new illness? If you are finding it harder to manage your daily health routine on your own, then it is time for senior care.
It is important to understand that you shouldn't wait for all 5 signs to be fulfilled before you seek help. Elder care comes in a variety of options, allowing you to tailor the care you need to your personal needs. Don't forget to also think about the future–choosing an elder care agency that offers more than you need will allow you to add on services as you need, rather than having to find a new agency.
It may be hard to give up your independence, but ensuring your own health and safety is important. We all will grow older and need help eventually and there is no shame in that.