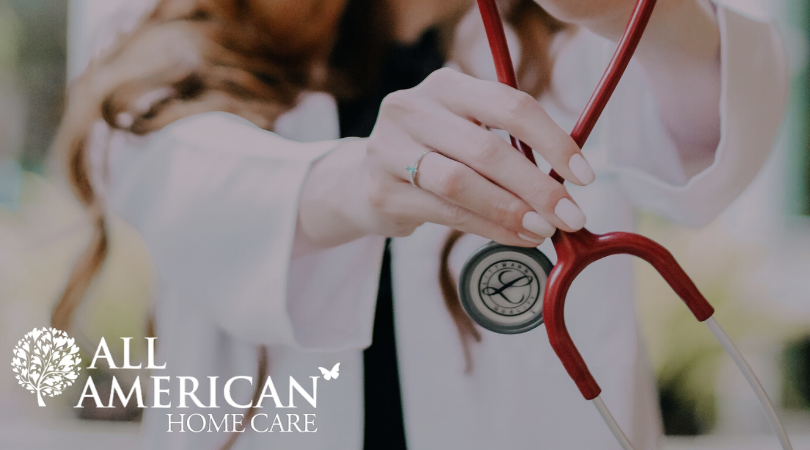 Simple Ways You can go Above and Beyond to Wow Your Patients
March 05 2020
Using Little Acts of Kindness to Treat the Person and Not Just the Disease
As a caregiver, it can be easy to just focus on the medical aspect of the disease. Checking vitals, helping with medications, answering medical questions, or mindlessly going through the routine of helping a patient with their hygiene. But we often get a bigger sense of self-satisfaction from our jobs when we do simple things for our patients that go above and beyond. These are the times that a patient says, "Wow, this home health aide really cares about me," or, "Wow, my CNA knows me well enough to know how to make me smile when I'm feeling sad."
These little acts of kindness not only sometimes can improve patient care, but they can go a long way in reassuring your patients that you truly do care.
Be Present and Listen
Just be there for your patients. Many of them are going through a very rough emotional time and sometimes they may just need a shoulder to cry on or a gentle hug to let them know they are not in this fight alone. Just listen to your patients as they vent any anger or frustrations they may have. Sometimes, people just need to be heard and not given ways to fix what is wrong.
Meet Their Emotional Needs
Sometimes emotional needs are considered non-medical, however many understand that our emotional health is just as important as the physical health. This isn't just about reminding a patient with depression to take their antidepressants. This is more about bringing simple joys to your patient. It can be something as simple as reading your patient's favorite book when they can no longer read themselves. Or bringing a small potted garden as a gift to your patient when they can no longer go outside to tend their beloved garden. Or singing your patient's favorite song with them. Or just make your patient laugh with a silly joke. In essence, bring them joy through simple acts. Make them smile or forget their worries, even if it is just for a short time.
Connect on a Personal Level
Make it a point to learn something about each of your patients. Learn about their life, their family, what they like, a funny story from their childhood. Get to know your patients more personally. Sometimes knowing a bit of a patient's back story can help you understand their present emotions better. For example, you may be caring for an older woman who doesn't like to admit when she is experiencing more pain, making it difficult to care for her. But knowing that she grew up in Germany and understanding the stoic Germanic culture, will help you to understand why your patient may feel that admitting to experiencing new pain is seen as a weakness to her.
Another way to connect on a personal level can be communicating with your patients in their native tongue. If your patient speaks another language or is reverting back to their native tongue, make it a point to learn some phrases in that language to connect with them. It can go a long way in assuring them that you care about them personally and can also ease a frightened patient.
Show Empathy
Your patients may feel like you don't really understand what they are going through. They may even get mad at you from time to time. But through it all, show empathy. Remind them that you may not know exactly how they feel, but that you understand that what they are going through is difficult. If your patient is embarrassed by having a "stranger" bathe them or dress them, show understanding. Don't just ignore their feelings or leave them unaddressed. Reach out and help them understand that you truly do care.
Give Hope and Encouragement
Remember, it is important to not only treat the disease, but to treat a person as well. Offer words of comfort or strength when a patient needs to hear it. Remind a patient that they are stronger than they think. Or encourage a patient to eat their lunch by eating your lunch with them. Help a patient remember why they are fighting cancer. As a caregiver, you are part of an essential emotional support system. And when a patient can put aside negative feelings such as fear, anxiety or loss, it gives them a chance to focus more on the physical battle ahead.
Whether you let your patient cry on your shoulder when they are having a bad day, or bring them a smile by playing their favorite song on your guitar, or laughing with your patient about how one day you will need someone to help shower you too, these small acts of kindness can help you reach out to your patients on a deeper and more personal level. Remember, it is not always about treating a disease, it is about treating humanity as well.