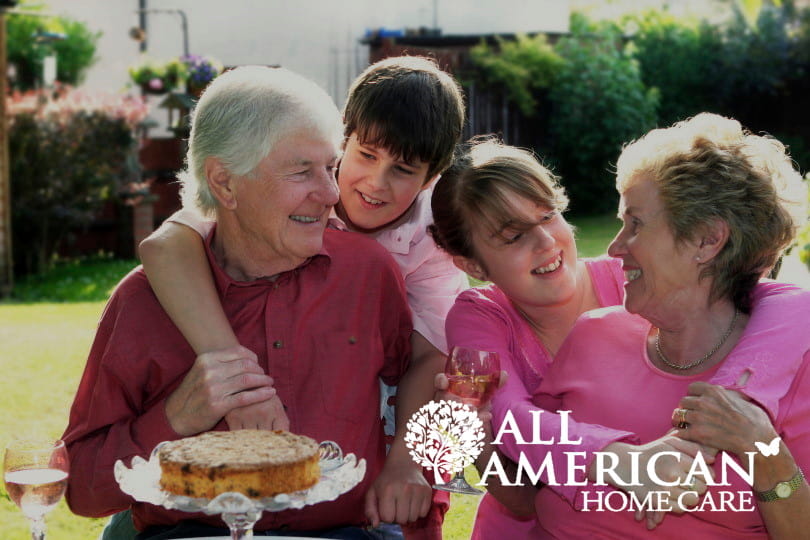 5 Questions to Ask for Family History
March 01 2020
5 Questions to Ask for Family History
How often do you visit your grandparents? How much do you know about their lives? Unfortunately, as a rule, most people live far away from their closest relatives. All communication by children, with their grandparents, reduces itself to rare family holidays and short talks about recent events and predominantly victories and defeats of the children.
In the meantime, we can only imagine what kind of life our grandparents went through. Long years of acquaintances and breakups, happiness, and sadness. It's almost impossible to imagine how pompous and thrilling their destinies are. So, think one more time and decide how family history questions can influence your relationships and the state of mind for everyone.
Mutually Profitable Communication
In fact, questions to ask your grandpa or grandma are advantageous for all participants of the conversation. For you, it's a nice way to learn more about the history of your family and about the past of your grandparents. Their actions and decisions might become a great example for your own personal experience. Besides, it's a super curious story you might hear.
But needless to say, that for your grandparents these discussions are even more important. First of all, the elderly need to feel the love, support, and attention of the members of their family. Old people experience loneliness really painfully. That is why you should be soft and patient with them.
Secondly, older people very often suffer from the first signs of dementia while aging. Dementia is a serious brain disorder that poses a harmful impact on brain activity and thinking abilities. Questions for your grandparents might stimulate proper brain functioning and have a good effect on memory operation. In this article, we will provide a list of questions to ask your grandparents, which you will find both interesting and useful.
Far Out Childhood
1Among the questions to ask your grandparents are the ones about their childhood. Their childhood can be cheerful or traumatic. Whichever is true, they were growing up during a completely different epoch. Thus, you will find out a lot of new things and encourage old memories, which are good for a memory workout. Pay special attention to detail; particular phrases such as listed below, will make the conversation even more fruitful.
Here is the checklist of approximate examples for this type of investigation:
Can you show me on a map the place where you were born?
Did you have any nicknames when you were young?
How did you celebrate your birthdays?
How did a typical school day go?
What were your hobbies as a child?
Did you have a lot of friends at school?
What was your favorite subject at school?
Did you do sports?
What profession did you dream of being as a child?
What was your first job?
Loving Family
2Questions to ask about the family history are a brilliant way to clarify some things about your origins and to remind your grandparents of someone they love and appreciate. Family is the most valuable thing in life for every single person. But sometimes we don't even know much about our forefathers, even though they were all real people with their own histories.
The estimated questions might be as follows:
What did your parents do?
What were your siblings like if you had any?
Did you have special family traditions?
Can you remember any funny stories from your childhood?
Did you have any family pets?
What relationships did you have with your siblings?
What was the model and color of your family car?
Did your mother cook often?
Where did you live? Did you move repeatedly?
Did you spend your family holidays with your other relatives?
Career Comes First
3We normally work for a significant part of our adult life. And questions to ask your grandparents about their history about their careers are a good ground to talk about their past achievements. Either your grandparent is an outstanding professional in a very specific sphere or an average office worker – it doesn't matter.
Your relatives will be happy to share with you while they reminiscence about their careers. The fact is that work results are a combination of our personal attainments, and they matter a lot.
Here you can find the best questions you can ask your beloved ones about their professional life:
How many jobs did you have?
Which was your favorite one?
What was the hardest part of your job?
Were you able to get the job you dreamed of?
Have you ever received any awards?
What work advice would you give to a beginner?
What was the most difficult task you happened to get?
Do you maintain relations with your colleagues?
Have you ever been fired?
How do you find a good job?
4. Love Is in The Air
4Which memories are the strongest? Of course, those that are connected with our emotions and feelings. A person will keep the memories about their first love, their first kiss, or their marriage forever. You might not go into too much detail, asking your grandparents about extremely personal nuances, as this might be a little bit awkward.
Nevertheless, you should be more curious and understand that love absolutely took place in the life of your grandparents, and if you try, you will probably hear a beautiful romantic story which might become an inspiration for you as well.
Asking about love, be nice and this list will help you:
Who was your first love?
What was your first date?
When did you meet your future spouse? Or was it the same person?
Did your parents approve of your marriage?
How did you propose? How did you get a proposal?
What was your wedding like?
What qualities do you appreciate in your partner?
When did you decide to have kids, or did it happen by accident?
What were the biggest struggles you came through together?
Do you believe in love at first sight?
Friends Forever
5Friends are a considerable piece of your destiny. Friends are the people we can rely on, trust, and spend our free time with. During their long lives, your grandparents certainly not only had fellows but real friends, and they will value you showing interest in their company history.
In addition to that, you can hear a lot of cool stories and compare them with your experience. It will let you find out that the essence of friendship does not change with the passing of time. It is something that stays the same in all ages, and we should appreciate that.
We offer you a few questions you can ask about friendship?
Did you have a lot of friends?
Who was your best friend?
Did you often have fights?
What problems did you solve with the help of your friends?
Did your friend ever betray you?
What is the funniest story connected with your friends?
Do you regret ending communication with someone?
Did you always help your friends?
What was the craziest adventure you had together?
Is it easy for you to trust people?
When Being Curious Is Also Helpful
Don't think that here the list of such questions ends. You can always make up your own questions to ask your grandparents with a foundation of the specific features of your family or the character of your grandparents. It is also necessary to take into consideration the personal values of a person. Remember that you are opening the door to the world of their memories and feelings.
We cannot provide you with a 100% clear decision on all of your existing problems. However, with All American Home Care, you will receive the perfect consultation, professional advice, and a curing course especially, if your beloved ones suffer from a form of dementia, which is so common among people of an older age.
Be attentive to the people you love.