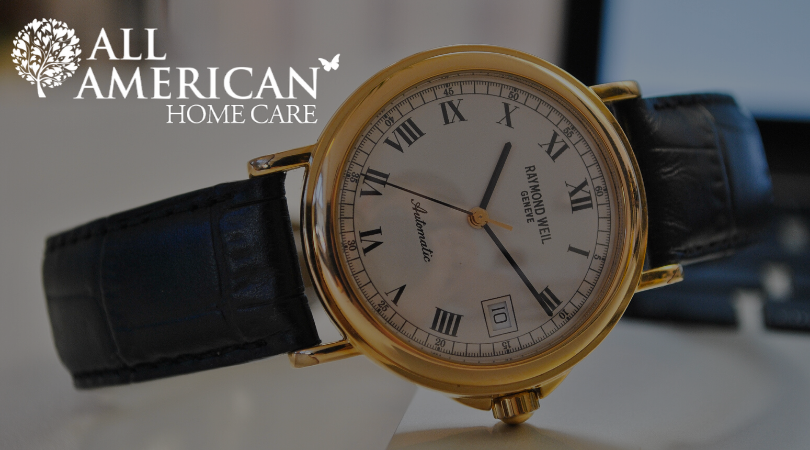 Effective Time Management Tips for Caregivers
February 21 2020
Avoid Stress and Wasting Time with These 6 Helpful Tips
Being a caregiver comes with a lot of responsibilities. And whether you are caregiving full time or juggling it with a job, it can seem overwhelming at times. The fact is, there are only 24 hours in a day and there will always be more tasks than you can accomplish within that time limit. Because of this, it is important to prioritize your tasks and work with a schedule.
Schedule Self Care
It is important to remember that you can't care for someone else if you don't first care for yourself. And self care inevitably gets pushed to the backburner over and over again if you don't start by scheduling this first. Self care is not selfish. It allows you to recharge and to take a break both physically and emotionally. Whether it is reading a good book or going out with friends for dinner, it is important to do something you love and to keep your social connections. Scheduling it ahead of time means you are more likely to go through with your self care and it allows you to arrange for backup or respite care if needed.
Plan Ahead
The best way to make sure you are prepared and don't waste a minute is to plan ahead. Schedule out your week ahead. This allows you to make arrangements ahead of time for extra help when needed or to plan your work around your loved one's appointments. Planning ahead will help reduce last-minute stress and wasted time. Don't forget to also plan ahead for the bigger picture, especially if your loved one's care needs will change over time as their illness progresses.
Designate Roles and Tasks
Avoid duplicating tasks or missing them by designating roles and responsibilities to all members of the caregiving team. For example, one person should be in charge of refilling and organizing medications.
Prioritize Your List of Tasks
At the beginning of each day, make a list of the tasks that need to be accomplished and prioritize them. This will help you from missing a task and will also make you feel like you are in control, reducing your stress. This visual reminder will help keep you focused and on track. Keep a single notebook for you to write your daily lists in or use a phone app that may also synchronize to your tablet or computer. This will help you avoid jotting lists down in multiple places, which defeats the purpose of organizing your responsibilities.
When you are working on a task, don't think about the other tasks ahead. Be mindful and in the moment to keep you from slowing down on your current task. Avoid multitasking, which can actually slow you down. Also, when you are doing something with your loved one, it is important that you are focused on them so that accidents don't happen so easily.
Organize and Declutter Your Environment
Disorder in our environment can cause a lot of stress and time wasted. Decluttering will help you and your loved one navigate the house and daily tasks better. Use bins to hold items that get used daily, such as toothpaste, denture cleaner or incontinence products. You'll spend less time looking for these items when they are organized and within easy reach, allowing you to complete tasks much faster.
You should also organize any medical information and receipts right away. Don't set it down on the counter. Instead, immediately file it away. Consider filing things electronically by scanning them (there are even phone apps that turn pictures into documents!) and then immediately shredding what needs to be shredded. This "touch it once" policy should go for putting away household items as well. Don't save putting away the laundry or dishes for later. Coming back to something later will invariably just waste time.
Manage Your Expectations
It's important to understand that you may not get to all your tasks in one day or that you may not complete them to the level of perfection you want, and that is okay. You are not a super human that can get everything done perfectly day in and day out. It may be easier said than done, but don't feel guilty about not being perfect all the time. Celebrate getting little tasks done and don't despair over switching to time-saving slow cooker meals instead of taking time to make complicated meals.
Also, expect detours. There will inevitably be something that comes along to throw a wrench into your well-laid plans–it's just part of life. Take them in stride and do not panic. Remember to use the tips above to help get you back on track once you have dealt with the crisis at hand.