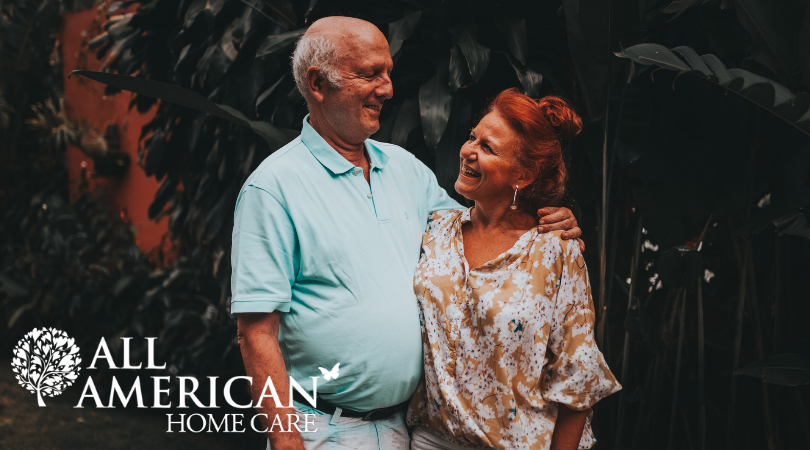 What is Personal Care for the Elderly?
December 20 2019
Help with Daily Living Activities for Your Loved One
As we age, it can become harder to accomplish parts of our daily routine. Not being able to accomplish these tasks can not only affect things like hygiene, but can also affect your loved one's mental health. It can be depressing to struggle with these daily tasks, damaging one's self-esteem. However, personal care is a way for seniors to receive help at home with these tasks, not to mention it also builds a sense of friendship, companionship and positivity with the caregiver. Personal caregivers play an essential role in maintaining a good quality of life for your loved one.
So what exactly can a personal caregiver help your loved one with? We will take a look at the different types of daily living tasks they can assist your loved one with.
Hygiene and Bathing
Personal hygiene is very important for one's well-being. However, bathing can be difficult for seniors who have limited reach or mobility. It can also be a safety hazard for many. Personal caregivers can assist with bathing, whether that is help with ensuring safety while getting in the shower or receiving a sponge bath. Additionally, a personal caregiver can help with other hygiene related tasks such as teeth brushing, denture cleaning, hair brushing, shaving and skin care. Being able to be clean and presentable can play a big role in how one feels about themselves, so getting help with these tasks not only ensure one's health, but can have a positive effect on self-esteem.
Mobility
As we get older, mobility becomes an issue. Your loved one can receive assistance getting around the home, including getting in and out of bed. By assisting with motoring around the house, you know your loved one will be safer and less likely to fall.  A personal caregiver may also suggest ways to rearrange furniture to better suit your loved one's needs or to provide safer paths around the home.
Toileting
Help with this critical daily task is also a way to ensure your loved one's health and safety. Help can range from supervision to help with the entire process. If continence care is required, a personal caregiver can help ensure your loved one's needs are met in a sanitary way.
Getting Dressed
Getting dressed can present serious difficulties and safety hazards. Seniors can struggle with buttons or even lose their balance while getting dressed. Personal caregivers can assist with dressing for the day or changing into pajamas at night to ensure safety. Not only that, but your loved one can feel good about the way they look, helping to stave off depression and self-esteem issues.
Eating and Nutrition
Cooking and feeding oneself can become very difficult in our later years. A personal caregiver can help your loved one prepare healthy meals and, if needed, assist with feeding in a dignified manner. This will ensure that your loved one is receiving the daily nutrition they need to be as healthy as possible.
Housekeeping
Things like cleaning and doing laundry can also become hard to accomplish for many seniors. Personal caregivers can help with dishes, dusting, laundry and other light chores. This will help your loved one's clothing, bedding and home stay clean and ensure their health and well-being.
Enrichment and Companionship
Personal caregivers not only help with daily living tasks, but they can also provide a sense of companionship for your loved one. They can also help your loved one continue to do the things they love, whether that is gardening, painting or playing chess. This means that instead of simply just surviving, your loved one will have an enriching life that brings joy and happiness.
Transportation and Errands
Some personal caregivers or agencies also provide transportation, such as to doctor appointments, errands or even to the park for a walk. This allows your loved one to get out of the house safely instead of being cooped up all day long.
One thing personal care does not cover is health care. If your loved one needs or would like to receive medical care at home, home health care is required. However, many home health care agencies can also provide personal care. When looking for an agency to work with, be sure to make a list of all your loved one's needs to ensure you choose the company that meets as many of the needs of your loved one as possible.
Each senior's personal care needs are different but by working with an agency or independent personal caregiver, you can tailor your loved one's care to what they uniquely need assistance with. No matter what help your loved one receives from a personal caregiver, safety is always a top priority.